Fundraising to Pay for the Art Docent Program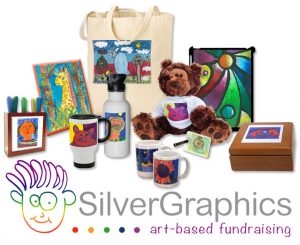 Turn student artwork into treasured keepsakes with SilverGraphics art-based fundraisers! Just send SilverGraphics your art for quality reproduction on mugs, totes, tiles and much more. Large artwork accepted. Eco-friendly products available. Online and paper ordering options with profits up to 40%. Free shipping, promotional materials, and bookmarks for every participant. No up front fees!
---
Create your own crowdfunding site with Plumfund, an online registry with 10 years' experience in crowd gifting.  They charge zero platform fees, where others charge as 5% or more. They offer the lowest processing fees in the industry, thanks to a long-standing partnership with PayPal and WePay.
---
You can coordinate a profitable art fundraiser to cover the cost of the Art Docent Program. Square 1 Art is an EASY AND PROFITABLE FUNDRAISER designed by a former art teacher. Every child wins with free stickers of their artwork! Raise money by turning art into useful keepsakes. 33%-38% profit with year-round earnings. No contracts or upfront fees.
To learn more about Square 1 Art, click here.

---
The Art of Nature Gallery
The Art of Nature Gallery features the fine art photography of celebrated American landscape photographer Bruce W. Heinemann, his best-selling publications and his brand of gourmet custom roasted coffees. He has always been a big supporter of non-profits and their efforts to generate revenues that support their individual organizations. We are pleased to offer an online non profit fundraising program as a vehicle with which your organization can both generate a regular stream of fundraising revenue, while at the same time allowing your supporters to earn free Art of Nature products that they can keep, gift, or even resell for their personal benefit or as an additional fundraising channel for your organization.
Offered on his site are best-selling publications and products that you can earn by being a loyal supporter of your non-profit.  Every pound of Whitehorse Mountain Coffee you buy in this program will generate a $2.50 donation to your organization. A great way to generate $2.50 for your non-profit for every pound of Whitehorse Mountain Coffee you buy, and for you to earn personal rewards points for free products. A great program for both you and your organization!
Institutional Coffee Sales
As a part of our coffee program we are please to be able to offer coffee both in bulk and single brew pot portion packs at 2.5oz. These two sizing options make an attractive opportunity for  business owners or managers who are supporters of your organization to offer our coffee to their employees and/or to their customers. This can be a very lucrative and consistent month to month revenue stream.
Fine Art Print Rewards
As a very special offering, when you buy any print size of Bruce W. Heinemann's fine art photogaphy, Bruce will donate 30% of the purchase price in your name to your designated non-profit. These prints are archival, collectable, and sellable fine art. They make great hanging pieces for home, office, or for corporate art.
Corporate Branding and Gifting
For over 25 years Bruce W. Heinemann has photographed, designed, and published brandable, promotional corporate calendars, books, and notecards for many prestigious companies around the country. He is pleased to offer individuals and companies who do or would like to utilized branded print collateral products such as these in this Non-Profit Program. For any branding project, he will remit 20% of the branded product sale to your organization. This represents an exceptional opportunity for fundraising as most all businesses have budgets for these types of branded products on a yearly basis.
To visit his site and view the products, program description, and ordering, go to: http://www.theartofnaturegallery.com
For more specific information and to sign your organization up, please contact him at: bruceheinemann@comcast.net
Race for the Arts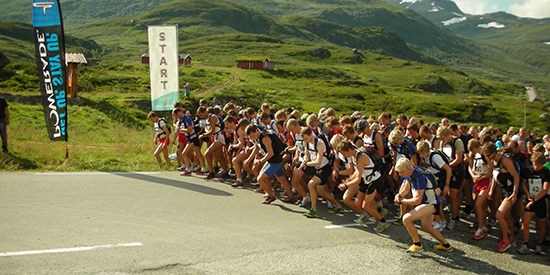 This August, the 16th annual Race for the Arts took place in Sacramento, with hundreds of workers running or walking a 5K course after raising pledges for art organizations. 100% of the pledges went to the art organization of their choice, with over 100 organizations listed as beneficiaries, from elementary schools to orchestras to theater companies. In addition, the festival featured booths for many of these groups, which offered prizes, actors in costume, live music, and more! You can learn more about the event here. Click to Read More about the Race for the Arts Fun Run…