Back in the good old days, artists couldn't just start Kickstarter campaigns or make public social media outcries for monetary support. So how did they survive day to day?
The answer was patronage, and for today's Artist Spotlight, we'll take a look at the many sides of one of the most famous patrons in American art history: Isabella Stewart Gardner.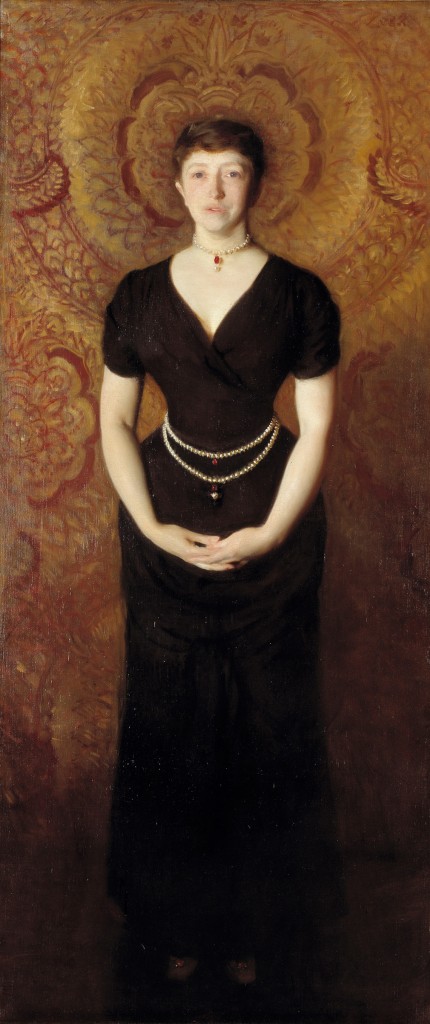 The loving family-woman.
Born in 1840 in New York City to well-off parents descended from the royal Stuart family, she first connected to Boston through a friend from private school, Julia Gardner. In 1860, after returning from two years of finishing school (not finishing, the verb, but the adjective) in Paris, she married Julia's older brother, Jack.
After her only child's death at one year old in 1865 and her brother-in-law Joseph's death just five years later, she and Jack adopted Joseph's three children and raised them.
The world traveller.
After the death of their young son, Jack took his wife through Europe to help her recover from her depression, and the pair journeyed through Scandinavia, the Middle East, Russia, Western Europe, and more. It was during this trip that the two began to really study and support the arts.
As years went on, the two continued to travel, befriending artists, writers, musicians and more — most of them American expatriates. Of all the places they traveled, Venice was Isabella's favorite. They always stayed at the Palazzo Barbaro, and I'm incredibly jealous.
Back at home, she held numerous parties, went out to the opera and other social events often, and all in all was a very bold woman for her time.
The art patron.
On her trips, Isabella and her husband collected numerous artworks from all over the world, including Titian's Europa and Botticelli's Madonna and Child with an Angel. She also became an ardent financial supporter of painters including John Singer Sargent, Henry McNeill Whistler, and Anders Zorn.
Pretty soon, she realized her Boston home could not hold all this art, and after her husband's surprising death in 1898, she vowed to realize their dream of creating an art museum for their collection.
She became intricately involved in the creation of Fenway Court. Inspired by the Venetian architecture she so adored, she picked out the paint colors, oversaw the design, and helped with the installation of art in her museum. Opening in 1903, the three-story structure featured artists from all over the world, both old and new, with her private residence on the fourth floor. When she passed away in 1925, leaving a million-dollar endowment to the museum, the museum was renamed after her, now known as the Isabella Stewart Gardner Museum.