Looking at Dr. Seuss's children's books, it's either a complete surprise or none at all that the author/illustrator was a surrealist. In each fanciful illustration in his children's books, we've seen only a glimpse of what Seuss, aka Theodor Geisel, was capable of, artistically. But it's a little-known fact that Seuss himself found himself at the heart of the surrealist movement, which inspired him for decades to come.
According to The Art of Dr. Seuss, a site dedicated to the collected works of the man behind the illustrations, Theodor Geisel just so happened to be in the right place at the right time: Paris, 1926. There, the young artist saw and interacted with the works of Joan Miró and Paul Klee, to name a few. To say the surrealist works that surrounded Geisel influenced him is a bit of an understatement. (Try looking for surrealist motifs in Green Eggs and Ham, to begin with. You won't be disappointed.)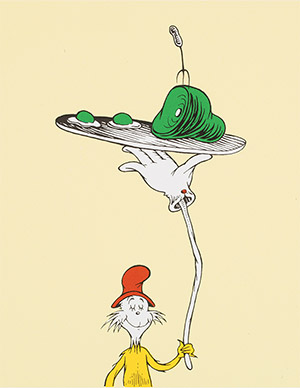 Though he kept much of his standalone artwork secret during his lifetime, it was always his intention for it to be seen one day. And now, generations of fans can get a look at Seuss' oeuvre, courtesy of the Internet, and even purchase reproductions at The Art of Dr. Seuss.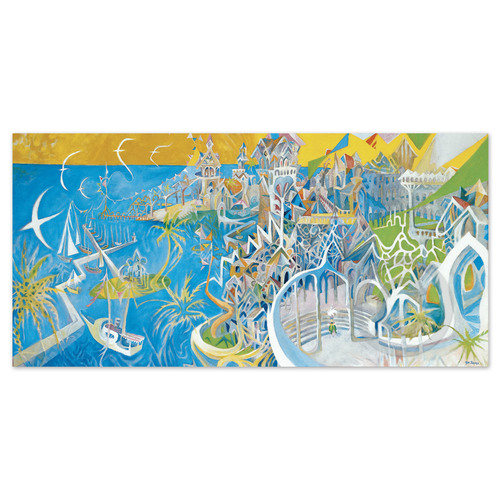 It's fascinating how similar and dissimilar Seuss's more "artistic" works are to his illustrations. Cartoonish characters make frequent appearances, as do slightly mind-bending buildings (The Tower of Babel) and objects that also appear in his books. So does this make Seuss's art more illustration-like…or his illustrations more valuable, artistically, as (quasi-)surrealist? Is there even a line between illustration and artwork and if so, who should draw it and where?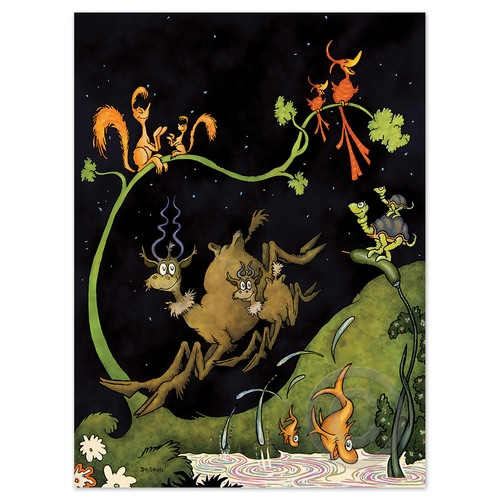 Seuss's artwork opens up the entire set of questions about what we value as fine art and if illustration gets to count as such. No matter which way you see Seuss's art, though, there's one major thing we can all agree on: the man's surrealism is more than accessible to all ages.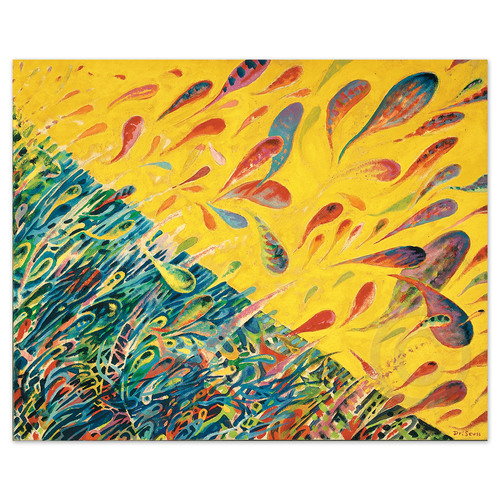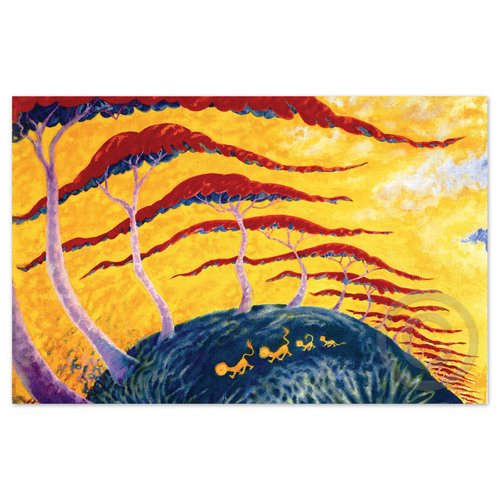 Where do you see Dr. Seuss's Surrealist tendencies most at play?
---
Find out more about Dr. Seuss/Theodor Geisel, artist, and view the complete secret collection at The Art of Dr. Seuss.
What do we do here at the Art Docent Program? Discover our mission and curriculum here!
Want more fun art stories? Check out our blog!
Don't forget to follow us on Facebook for more fun updates!