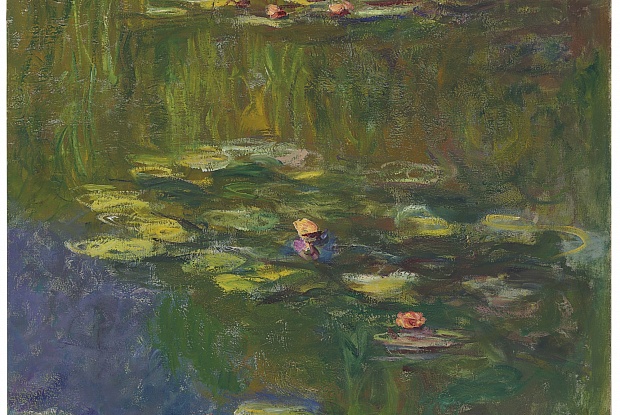 Let's talk Monet. Is it a coincidence that I typed "Money" instead of "Monet" upon starting this post? Either way, Auction Week at Christie's and Sotheby's New York concluded the week of May 10 with big money spent on works by Basquiat, Kahlo, Monet, and Hepworth, among others.
According to The New York Times, the New York spring art auction week was relatively uneventful. Auction house Sotheby's hosted an Impressionist and Modern sale the previous night (May 9), which failed to reach expected amounts. However, their Contemporary sale a few days later went so well that it was described as definitive of the New York art market's "resilience." According to periodical The Art Newspaper, Christie's Contemporary sale made a "hammer total of $277.4 million," which seems like enough proof that the New York art market is definitely looking up.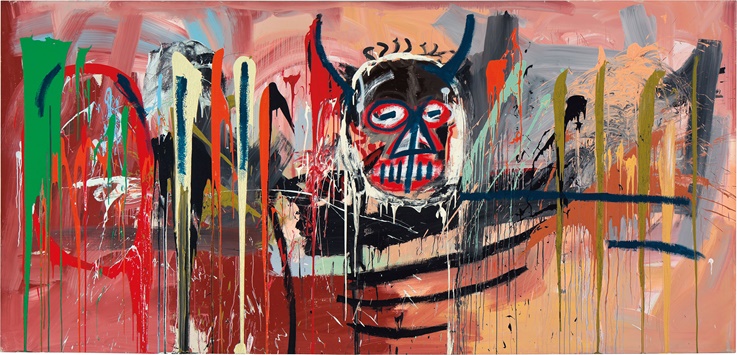 Both the auction houses' contemporary art sales set record prices for the work of many artists, the least of which include Mike Kelley, Agnes Martin, Richard Prince, Kerry James Marshall, Barry X Ball, and Jean-Michel Basquiat. One of Basquiat's works, the huge Untitled (1982), sold for over 50 million American dollars, according the The Art Newspaper–a testament of Basquiat's popularity among contemporary art collectors. To quote Todd Levin (art adviser) for the New York Times, contemporary art sales really do seem to be the "market barometer."
Back to Money (er, Monet)–according to The Art Newspaper, Christie's Impressionist and Modern sale didn't fare much better than Sotheby's. On what was apparently a rather "average" night, only works by Monet, Kahlo, Modigliani, Matisse, and Hepworth sold for relatively remarkable amounts–if you consider 24 million for Monet's 1919 water lily painting Le bassin aux nympheas unremarkable.
The night's "low" selling points may have to do with overzealous estimates, according to The Art Newspaper. While the New York art market hasn't been doing its best, it definitely hasn't been doing its worst. If the Christie's and Sotheby's auctions this past week are definitive of the New York art market, then it's been doing passably average. We'll have to wait until the November auctions for a fully definitive report.
As far as the artists who commanded the highest prices–Basquiat, Kahlo, Hepworth, etc.–it's interesting to mark the shifts in collector preference, which contributes to the general direction of the art market. An artist that is popular one year might be cast to the back burner in another, commanding a significantly lower price due to a number of things–the least of which is who is popular among collectors. Jean-Michel Basquiat, whose street-art style was popularized in the 1980's, is considered one of the most prolific contemporary artists–and one who commands a large price tag, as evidenced by several past auctions as well. Monet's work is nearly always popular, as is Matisse's. Kahlo and Hepworth have been gaining more critical attention in the past few years, which has contributed to their more recent popularity among collectors. However, Kahlo commanded a significantly lesser price than usual this auction week. Which doesn't reflect on Kahlo as an artist as much as it reflects the nature of this sector of the art market–it really can be a popularity contest.