Want to learn to identify artists nearly instantaneously? There's an app for that. Want to then find those artists' works in nearby museums? There's an app for that, too. Lastly, do you want to start your own personal art collection with art from up-and-coming artists all over the nation? There's an app for that!
With these three apps, you'll not only be able to tell a Van Gogh from a Van Eyck and a Monet from a Manet in no time. All your friends will be clamoring to get your opinion and approval on the new art they bought in their home. And best of all, you can share your newfound knowledge with other docents and with your students during your lessons! So without further ado, here are three apps for your inner art curator: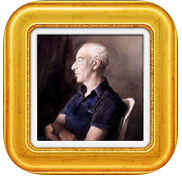 Master Pieces: The Curator's Game will teach you what makes a masterpiece a masterpiece — and you'll have fun doing it, too! With three game modes, Master Pieces encourages you to study several different artists before challenging you to identify an artist solely by looking at a small detail of an artwork! Over 350 details in 54 artworks from Chagall, El Greco, Hopper, Picasso, Vermeer and more, as well as readings from former Met Director Thomas Hoving can help train your eye to truly see what creates a lasting artwork. The app is available for only $1.99 on the App Store. Get it here. You know you want to.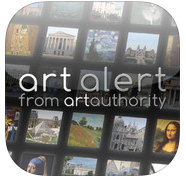 2. Art Alert, from the team behind Art Authority, helps you "find great art wherever you find yourself." Not only can it help you find museums and galleries nearby and provide directions to them, it can show you previews of several pieces within their collections when used with Art Authority. It's a great way to find activities on bad-weather days, as well as a cool tool for staying up-to-date with what's going on in your local art community. The app is available for $3.99 on the App Store. Get it here! All the cool kids are getting it.
3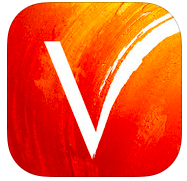 . Be warned: Vango is addictive. After logging in with Facebook, the app allows you to scroll through thousands of artworks from new artists. If you like what you see, give it a heart: the app will then create recommendations based off of those! Follow artists to keep up with them as they put out new work, and search for your local artists to support them. Best of all, if you like what you see, you can actually buy the artwork straight from the app, for prices ranging from $250 to $1000. Not sure how it will look in your home? Easy fix: take a picture of the wall where you want it to go, and the app will scale in the painting for you to help you visualize it. Buying art has never been this easy. Just be careful not to go on a shopping spree! The app is FREE — what are you waiting for? Get it here.
---
What are some of your favorite apps for learning about, finding, and making art? Let us know in the comments below. See you next Tuesday!