When you think of art museums, what generally comes to mind? The Louvre, of course. Every museum in Florence and Rome. London's National Gallery. Madrid's Prado. New York's MOMA. Maybe if you're feeling generous, you came up with the Getty in Los Angeles, or the Smithsonian's American Art Museum, or maybe the Tate Modern in London. And…uh…
You realize you have no idea. There have to be some more. Somewhere. You begin to have an existential crisis.
Fortunately for you, there are a number of overlooked art museums in every corner of the world. Normally overshadowed by their hopelessly cooler older siblings—the above-mentioned Big Ones—these art museums are finally getting the attention they deserve. In no particular order, here are the best art museums that you've probably never heard of.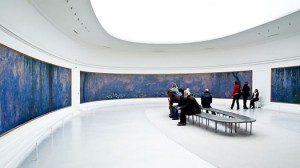 1. Musée de l'Orangerie, Paris, France
For: The person who was overshadowed by their siblings as a child.
The Orangerie has some rotten luck. Not only does it have to compete with the Louvre, it has to fight the Musée d'Orsay and the Pompidou to get any attention at all. And on top of it all, it's nestled in the old orangery of the Tuileries garden, which is in itself a tourist attraction. No wonder the Orangerie rarely makes the big "Things to do in Paris" lists.
However, the Orangerie houses some of the greatest impressionist and post-impressionist works of all time, including those by Cezanne, Renoir, Matisse, Modigliani, and Picasso, to name a few. It also houses Monet's Water Lilies paintings in a 360-degrees round room. That's right. 360 degrees of water lilies, folks. If that's not cool I don't know what is.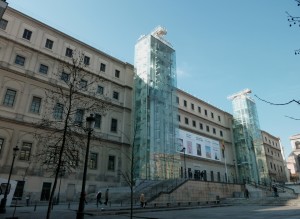 2. Museo Nacional Centro de Arte Reina Sofía, Madrid, Spain
For: The person who's actually cooler than everyone else.
As modern art museums go, the Reina Sofia isn't that far down on the list. With the Prado literally across the street and up a few blocks, it catches the completely lost tourists who think they're going to the Prado and the people who tear through the Prado so fast they never really actually saw the paintings. And the edgy modern art aficionados who try to make sense of every Surrealist painting they've ever seen.
For a modern art museum, the Reina Sofia is actually pretty accessible. Dedicated primarily to Spanish 20th-century art, they have an excellent collection, considering that the museum dedicated to the country's poster-boy-of-modern-art are in France (I'm talking to you, Picasso Museum). France can deal, because the Reina Sofia has the Holy Grail of Picasso—the Guernica—as well as tons of his other sculptures, sketches and paintings. Want Surrealism? The Reina Sofia's got that too, with works by Dali, Miro, and Ernst. Need a book, sound recording, or video? The Reina Sofia has its own library. Take that, Prado and Picasso Museum. The Reina Sofia is too cool for you.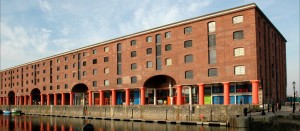 3. Tate Liverpool or Tate St. Ives; Liverpool, UK, and St. Ives, UK
For: The small-towner
The Tate is a huge connection of galleries in the United Kingdom. Under its umbrella are the Big Ones—the Tate Britain, which is devoted to strictly British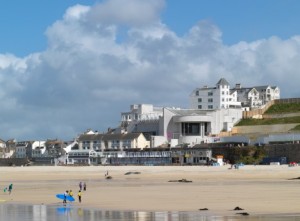 works, and the Tate Modern, possibly the best example of how to run a museum of modern and contemporary art. Most people ignore the fact that the Tate Modern has two offshoots in Liverpool and St. Ives. Which is a huge mistake,
because they're both really accessible. Housed in an old power station, London's Tate Modern is huge and its excess space can leave some people feeling overwhelmed. The two Tate offshoots solve that problem. The Tate Liverpool is neatly tucked into a corner of Albert Dock, near the city's revamped shopping district, and the Tate St. Ives is located on a beach.
With amazing collections of both modern and contemporary art, either of the lesser-known Tate branches are ideal for anyone looking for a smaller, quieter art museum.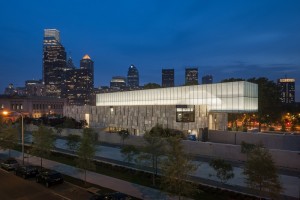 4. The Barnes Foundation, Philadelphia and Merion, Pennsylvania, United States
For: The East Coaster with an inferiority complex.
Let's be real—Philly needs some love. That's the main reason I bypassed all the art museums in New York and L.A. in favor of the Barnes Foundation. Stay tuned for a special hipster edition of Obscure Art Museums to read up on cool places in those cities. Anyways, the Barnes Foundation made this list because it has tons of pieces by Modigliani, Renoir, Matisse, Picasso, and de Chirico in addition to works by Old Masters and pieces of African and Native American art. What's more is that it's a totally different take on an art museum—all the art is hung thematically, not necessarily by period. Also, the Merion campus has an arboretum, so if you get tired of looking at paintings, you can go check out some rare plants.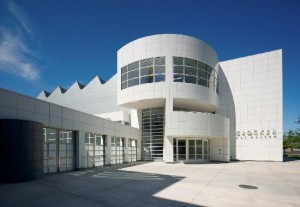 5. Your local art museum
For: Viewers like you
Let's be honest—when was the last time you visited your city or county's art museum? If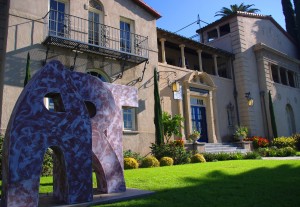 you're me, the answer is once. If you're not me, the answer is most likely never.
And why not? Just because your local art museum may not have any Old Masters or Impressionists doesn't mean it's not worth visiting. Get familiar with some of your local artists—who knows? They might just end up famous someday.