Over the years, works of art all over the world have been intentionally damaged for various reasons. These incidents always make headlines, as we seem to find the "why" of the attacker almost as fascinating as the attack itself. Even unintentional damage caused to artwork by visitors pique our interest.
While it'd be impossible to list every work attacked or destroyed, much less speculate the reasoning behind each attack, we've compiled a list of six of the memorable instances of famous works that have been attacked, vandalized, and/or damaged in recent memory.
The Night Watch, Rembrandt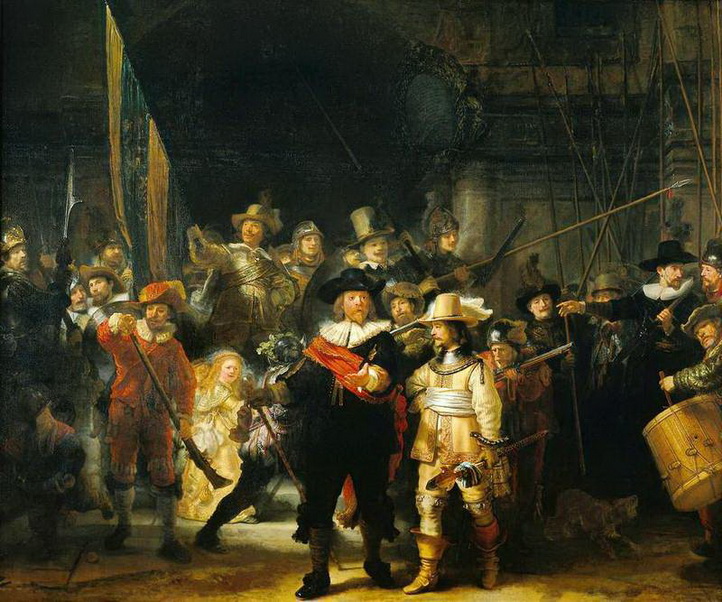 Some paintings seem to attract more violence than others, which is especially true of Rembrandt's The Night Watch, featured in our 6th-grade curriculum. Prominently displayed at Amsterdam's Rijksmuseum, the 1642 painting has come to stand as a national symbol. Which has made it a target of attacks, for various reasons, in 1911 (knife), 1975 (knife), and 1990 (acid), according to Wikipedia.
La Pietà, Michelangelo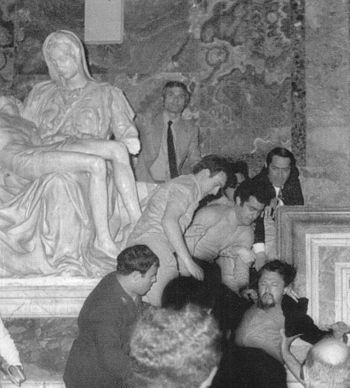 Michelangelo's famous sculpture, featured in our 6th-grade curriculum, was attacked with a hammer in 1972 and hit about 15 times. Though the attacker was not charged with a crime, he was sent to a psychiatric facility in Italy for two years.
The Rokeby Venus, Velázquez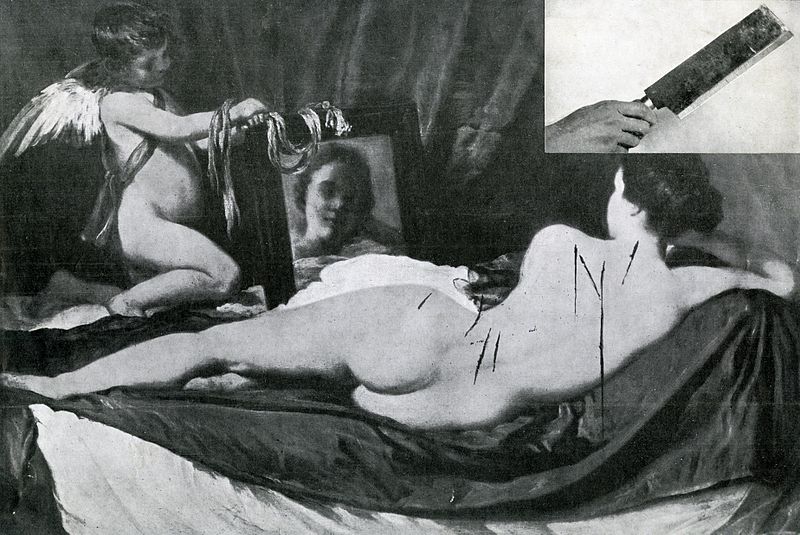 In 1914, suffragette Mary Richardson slashed the Rokeby Venus by Diego Velasquez in London's National Gallery with a meat cleaver. Her action was a protest of the arrest of fellow suffragette Emily Pankhurst, who had been arrested a day earlier. She reasoned, in a written statement, that by destroying an image of the most beautiful woman in the world, it would be a reasonable "protest against the government" for "destroying" Mrs. Pankhurst's reputation. Pankhurst's dedication to women's suffrage had, Richardson argued, made her just as important as the fictional woman in the painting—and yet she'd been imprisoned for standing up for women's rights, as reported by popular podcasters The Art History Babes in their episode on iconoclasm. Richardson was imprisoned for several months following the attack. Even now, her actions raise the question—which is more important and deserving of protection, a woman in a painting or the advancement of real, live women?
Who's Afraid of Red, Yellow, and Blue III, Barnett Newman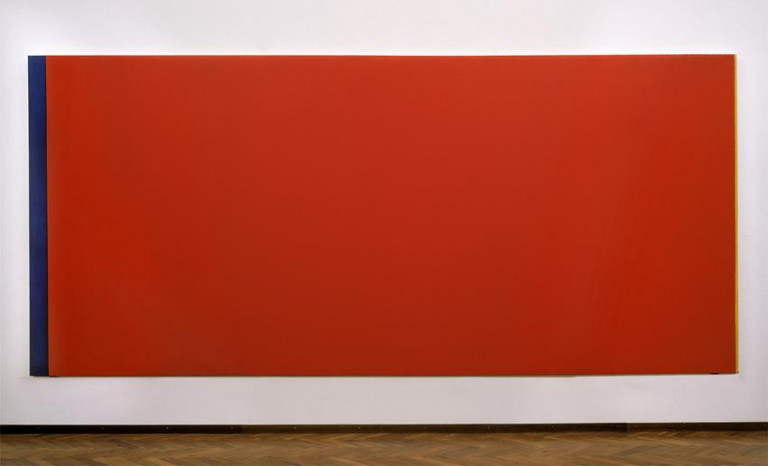 Not one, but two of the paintings in abstract artist Barnett Newman's series Who's Afraid of Red, Yellow, and Blue have been the subjects of attacks. Who's Afraid of Red, Yellow, and Blue III was attacked with a knife in 1986 while on display at the Stedelijk Museum, and Who's Afraid of Red, Yellow, and Blue IV was attacked in 1982 in the National Gallery in Berlin, according to Wikipedia and the Stedelijk Museum.
Bamiyan Buddhas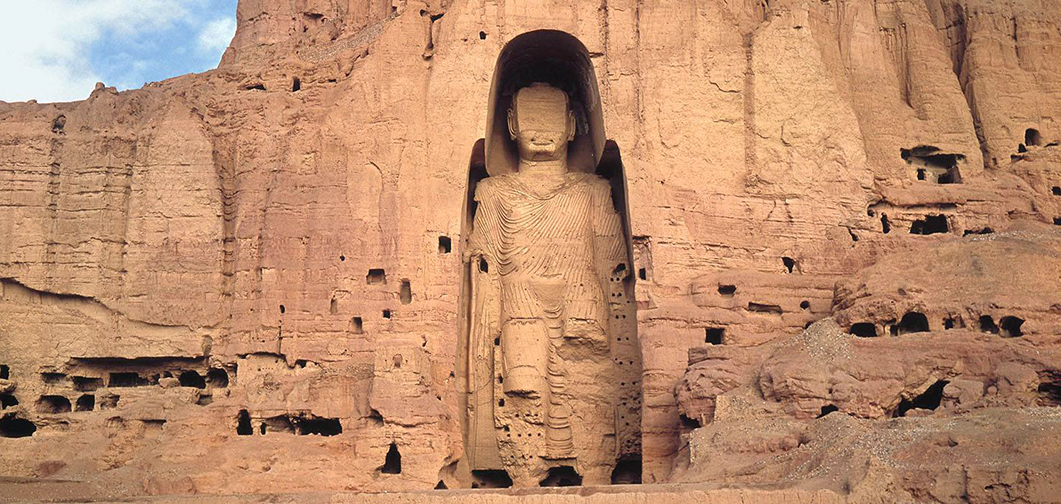 One of the most recognizable symbols of art attacked for political purposes, these gigantic structures in Afghanistan, dating from the 6th and 7th centuries CE, were completely destroyed by the Taliban in 2001. While destroying art for political purposes is nothing new—from ancient wars to the Nazis, people have sought to wage cultural war by destroying the creations of conquered groups or groups identified as threats—the statues stand out in contemporary memory due to their size.
Argenteuil Basin with a Single Sailboat, Monet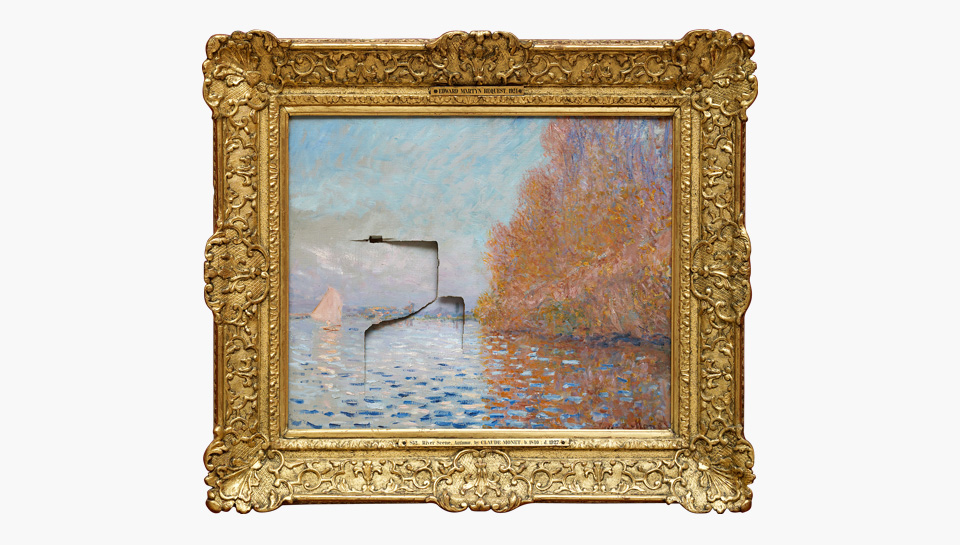 In 2012, a man punched this painting while it was on display in the National Gallery of Ireland. The attack, determined by a jury to be intentional, landed him in prison for five years.
 Flowers, Paolo Porpora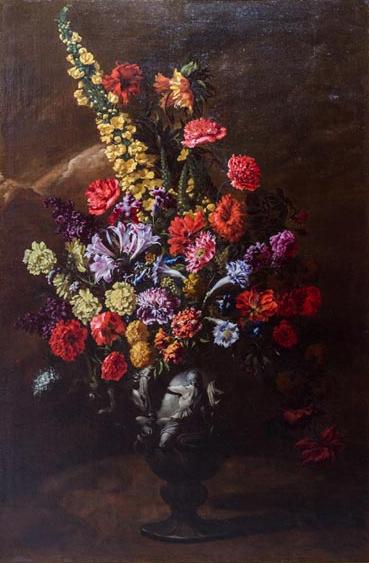 For as many pieces that are intentionally attacked, there are some pieces that are unintentionally damaged, as was the case with the 16th-century painting Flowers by Paolo Porpora. In 2015, a young visitor tripped and stopped himself from falling—by sticking a hand right through the painting, as captured by the museum's security cameras (and then going viral—see below). Luckily, Artsy reports, the painting was insured.
---
What do we do here at the Art Docent Program? Learn more about us here!
Want more fun art blogs? Check out the archive for more, and don't forget to follow us on Facebook to keep up with what's new!
Discover more on vandalism and attacks on art in this Wikipedia article.
Into more art history for grown-ups? Check out the Art History Babes' episode on iconoclasm here. (Note: NSFW.)
Curious about what happens after you unintentionally break a work of art? Check out this article from Artsy!