Sending holiday cards is, for many people, a time-honored tradition that warms the heart and lets friends and family both near and far know you're thinking of them. It's also a great way to keep in touch and show those in your life who prefer not to use social media what's new with you and/or your family.
Holiday cards have a long artistic history that continues to this day, as we looked at in last year's blog post on Wunderkid holiday cards, designed by student artists. However, as heartwarming as holiday cards can be, there are some strange, albeit artistic, outliers in their history that caught our eye this season. From mind-bending Surrealist designs to unsettling Victorian cards, we're taking a look at the weird and wonderful world of Christmas and holiday greeting cards from the past.
We'll start by taking a look at a few Victorian-era cards, which were brought to our attention by this article from Hyperallergic. By now, most of us are familiar with Krampus, the central European goat-like foil to Santa Claus who punishes naughty children. He's all over the Internet and in popular culture, and has made his way onto ugly Christmas sweaters and even into a full-length movie back in 2015. The fascination with Krampus isn't new: he's been around in folklore for quite a long time, with some tracing his origin to pre-Christian traditions. His popularity resurfaced again in the Victorian era and following, in which he found his way onto Christmas cards.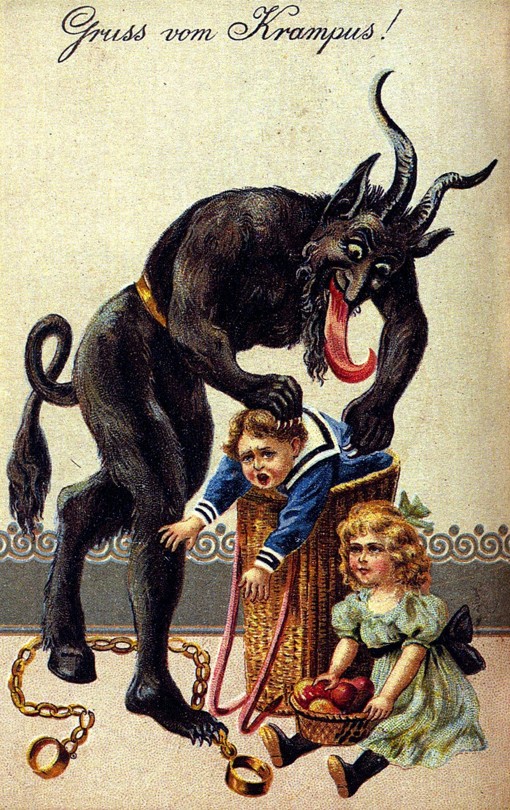 However, Krampus isn't the only oddball on Victorian Christmas cards. Thanks to Hyperallergic, we've learned that there's plenty more cards out there to inspire nightmares. We're talking bicycling pigs, dead frogs, dancing bugs, Santa abducting a naughty child…it's some pretty creepy stuff. Scroll through a few photos below, or take a look at the full gallery here for some ideas on how to creepify  your next round of Christmas cards.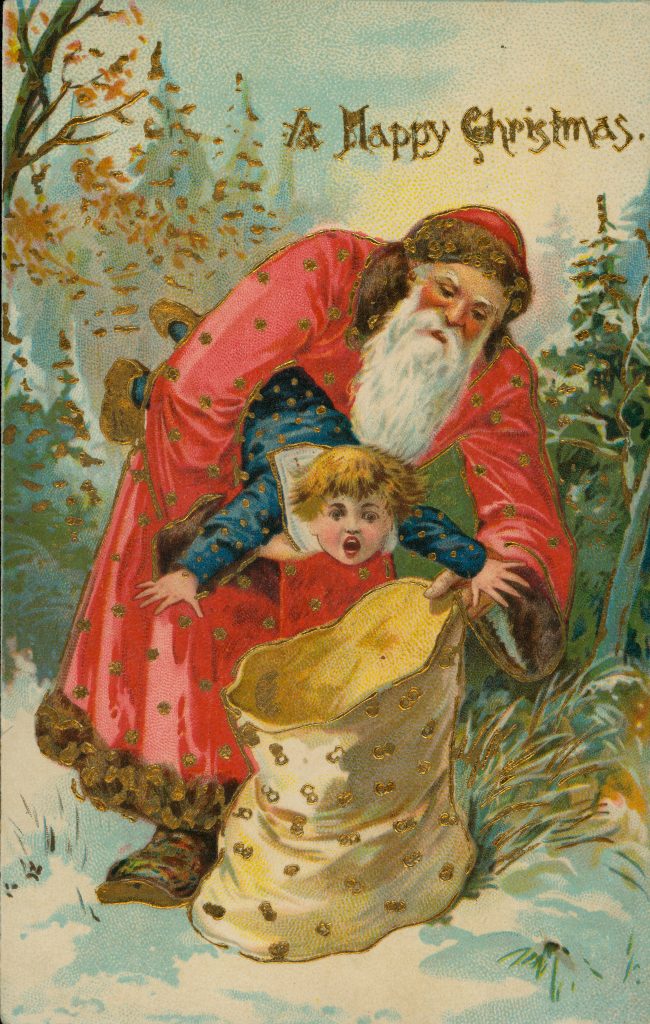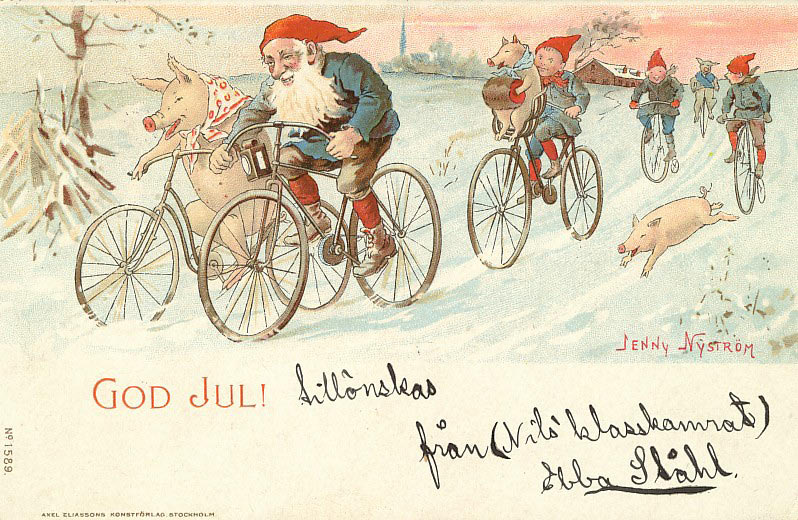 If your Christmas card tastes tend more toward the "typical" art historical, we have a fun fact for you: back in the day, Hallmark thought bringing on famed Surrealist Salvador Dalí (who just so happens to be featured in our fifth-grade curriculum) as an illustrator for their annual Christmas cards would be a good idea, according to Artsy. As you can imagine, the results were a bit…unconventional…and simply didn't sell. A faceless Mary in a nativity scene, Santa Claus digging through melting clocks in a chest of drawers that's also part of his torso, and Wise Men riding on frightening camels that could give you nightmares for years are a few of the highlights of the collection. You can take a look at the full gallery and read the full article on Artsy here.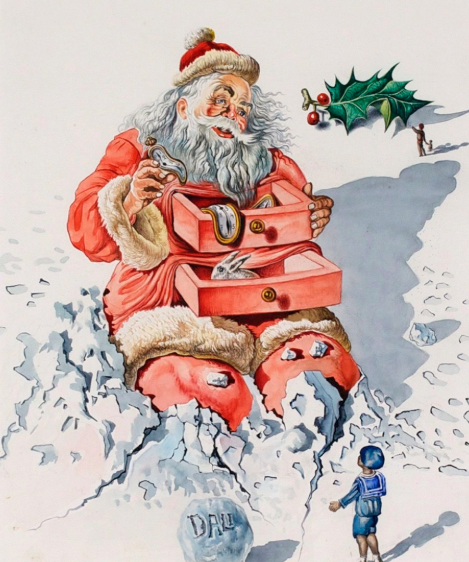 Hallmark also, more successfully, commissioned artists like Saul Steinberg, Grandma Moses (featured in our fourth-grade curriculum) and the Big One, Norman Rockwell (featured in our kindergarten and fifth-grade curriculum), for their Christmas cads. Their creations, as you can imagine, were substantially more family-friendly. You can take a look at their more traditional, heartwarming illustrations in the full gallery at Artsy.
So if you're out of ideas for your family's annual holiday card, now you have a few more unconventional ones to spice things up. Happy Holidays from all of us at the Art Docent Program!
---
What do we do here at the Art Docent Program? Discover more about us and our curriculum here.
Read more about odd Victorian cards at Hyperallergic, and about Hallmark's work with big-name artists at Artsy.
Take a look at our blog archives for more art stories and holiday fun!
Stay social! Keep up with us on Facebook for more Program news and updates.