Seems like your college theatre professor was right–there's a reason Shakespeare in the park is so popular. Aside from the Bard's seemingly-universal popularity and the attraction of free summer events, there's another reason: Shakespeare seems to work best in the green spaces, outdoors, where so many of his most famous scenes are set. It's exactly that relationship with nature that the new book Botanical Shakespeare explores, in light of the Bard's 453rd birthday (popularly celebrated on 4/23/17).
Written by historian Gerit Quealy and illustrated by Sumié Hasegawa-Collins, Botanical Shakespeare (published by Harper Design) compiles all the flora mentioned by the Bard in his plays. Amounting to "roughly 175 specific mentions," the book makes visual many of the plants that Shakespeare's original audiences would have been familiar with.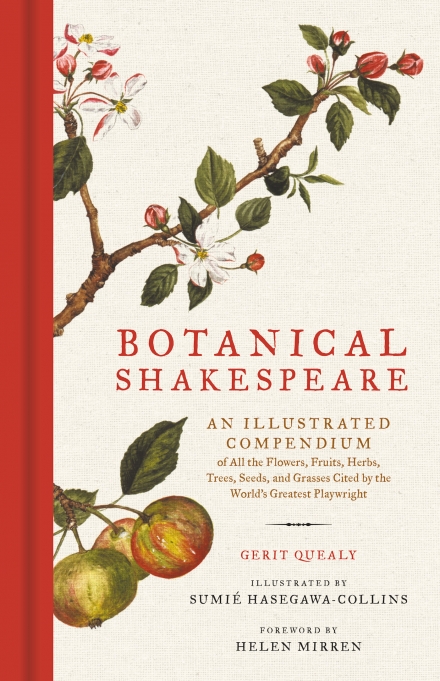 The book's full title is the rather Elizabethan-sounding Botanical Shakespeare:  An Illustrated Compendium of all the Flowers, Fruits, Herbs, Trees, Seeds, and Grasses Cited by the World's Greatest Playwright. In addition, it includes a foreword by Helen Mirren (in case it didn't sound Shakespearean enough beforehand, it is now). According to Hyperallergic, Mirren (who states that her love for gardening grew during her time acting for the Royal Shakespeare Company in Stratford-upon-Avon, Shakespeare's birthplace and hometown) notes that there's something entrancing about the Bard's use of flora: it's a place where the "physicality of the material and the material world of plants sort of converge."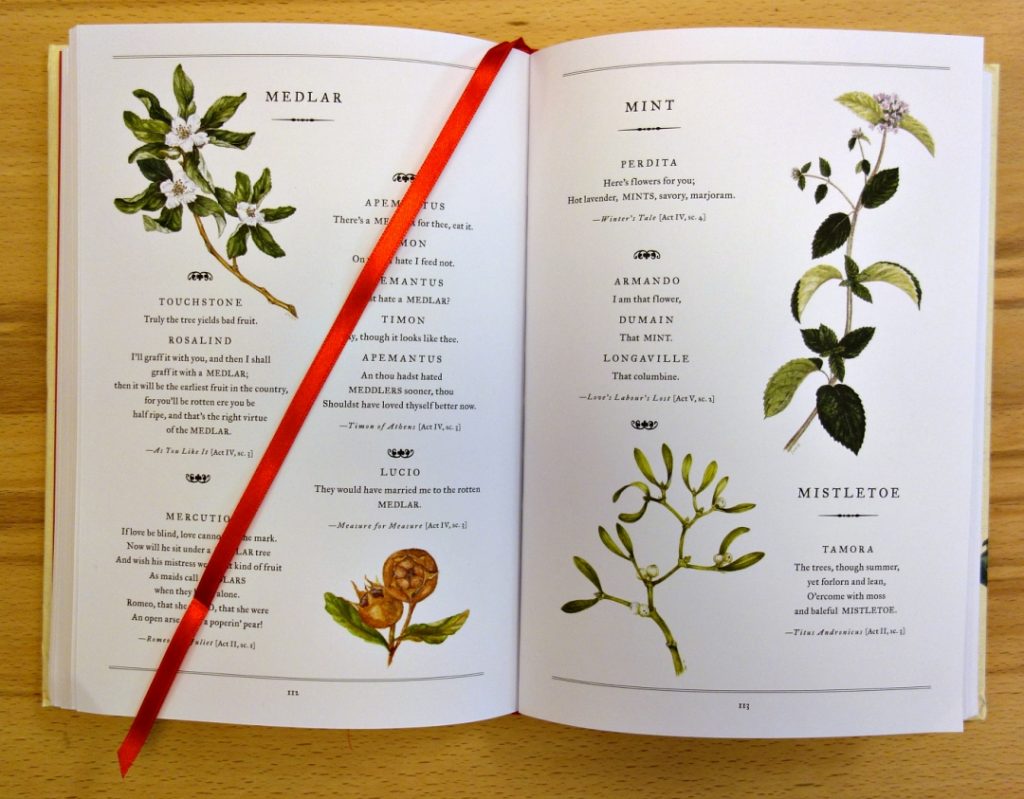 Though the book may seem like a superfluous list in description, it's anything but. Upon seeing the pages for the first time, it's clear that Botanical Shakespeare is the perfect addition to any bibliophile and art lover's collection. Each of Hasegawa-Collins' stunningly-illustrated plants appears alongside all the lines it's mentioned in in Shakespeare's work. Readers can plainly see how Shakespeare used flora to effect in his language–sometimes a plant is mentioned to different ends in the same play, certain plants are used to foreshadow only darker plot points, etc. Reacquainting oneself with what Shakespeare's flora actually look like can do worlds for improving one's understanding with each different work, and open up a broader knowledge of the world Shakespeare lived in.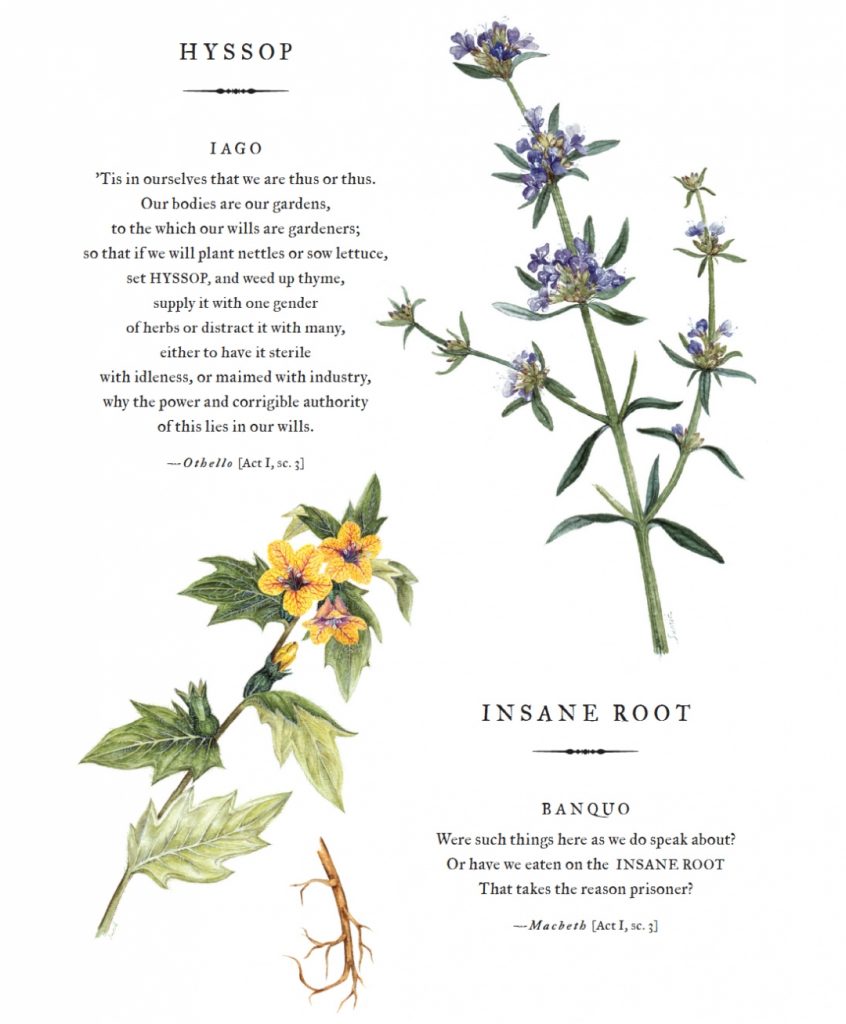 According to Hyperallergic, Quealy points out that in Queen Elizabeth's time, publishing was quickly gaining speed and popularity. Botany books were among those that flourished in Shakespeare's time. Couple that with the average person's common knowledge of flora for home remedies "in [this] era of informal medicine" and the fact that most English homes had a vegetable garden, and it's plain to see that flora was a common denominator from which Shakespeare could craft his dialogue. Botanical Shakespeare is the first work to present all the ways Shakespeare speaks of plants with such lifelike illustrations. And it does so with Elizabethan flair.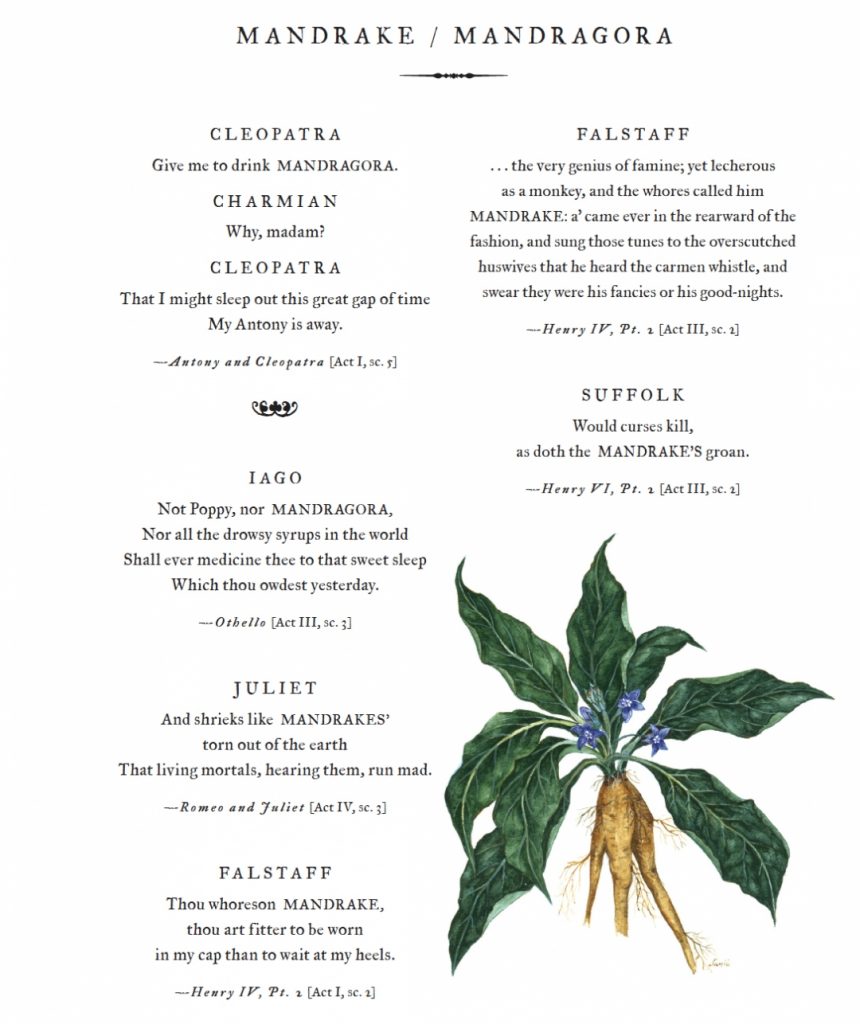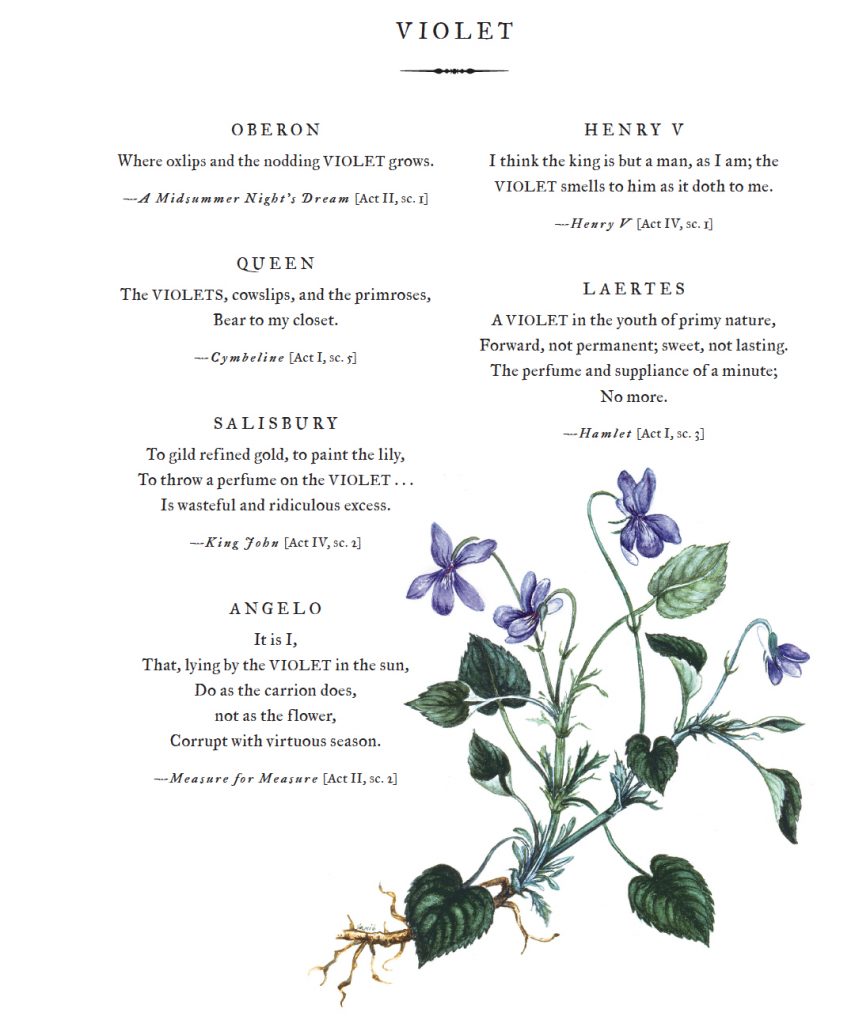 Find out more about Botanical Shakespeare and purchase a copy here!
Read the original article at Hyperallergic here.
Find out more about what we do at the Art Docent Program here!
Want more fun art news? Check out our most recent blog posts!