As any good artist (or kid with markers) knows, an empty wall is an excuse to create art. That's why murals are so popular in urban spaces—that same impulse that drives your two-year-old to color on a blank wall doesn't seem to go away as we get older.
And while any mural is generally spectacular, ones that use items in their environment tend to be even more exciting. Especially when artists use things like overgrown plants and add art around them, turning what used to be an eyesore into a unique work of art.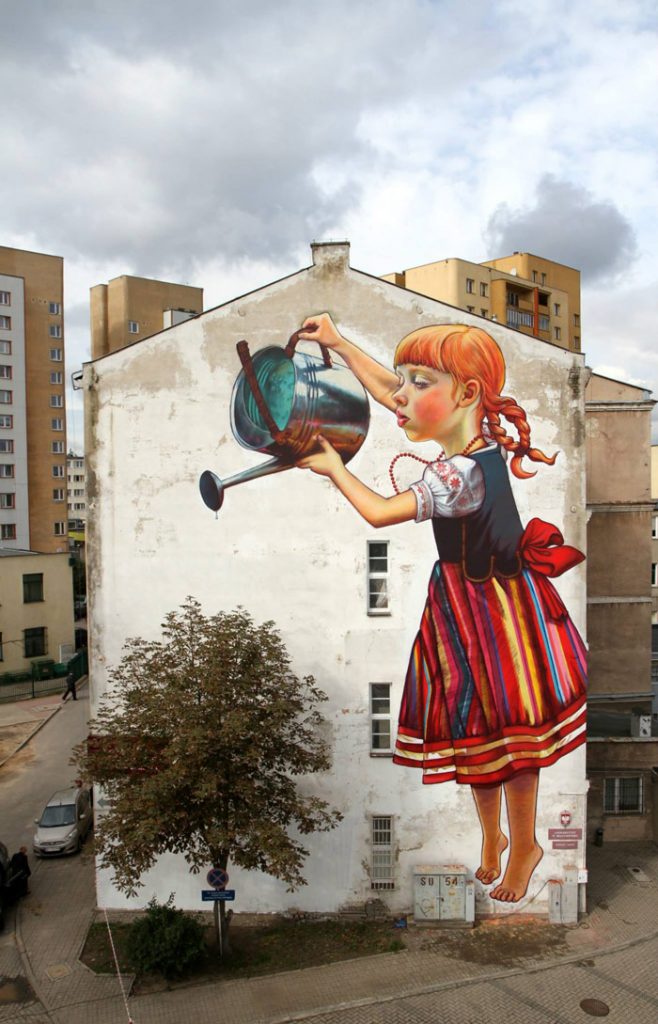 This fun video from The Jjolly Llama, which you can watch on Facebook by clicking here (as well as this article from Mudfooted) both show a variety of street art, all created around plants. Which just proves that integrating the natural and the human-made doesn't have to take as much effort as we thought.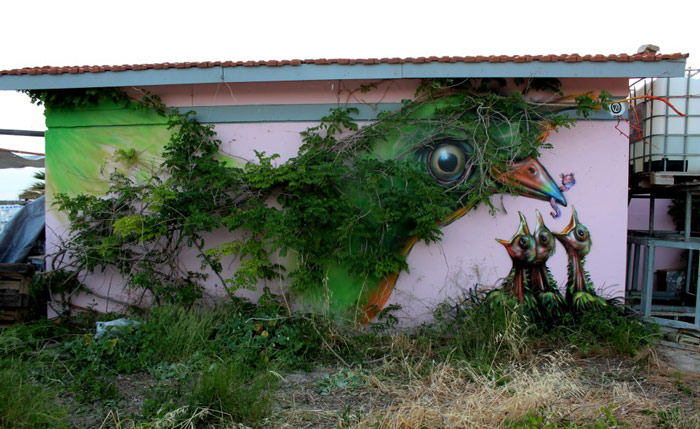 Just look at how each painting in the video and featured here is totally different, thanks to both the artist and the plants they've incorporated. As plants and living things are unique, each piece is as unique as the natural items it incorporates. Artists have been using imperfections and oddities in the natural world as a basis for their art for centuries (if not millennia), and seeing artists in a more urban (versus a more rural) space adapt this sort of practice to their own artwork is, to put it plainly, awesome. Working with natural forms breeds a lot of creativity—i.e., using that hole in log or trunk while woodcarving to create a more natural cavity or using the unique way a tree's leaves form to create an illusion of texture—and knowing that this isn't lost in various urban settings is exciting.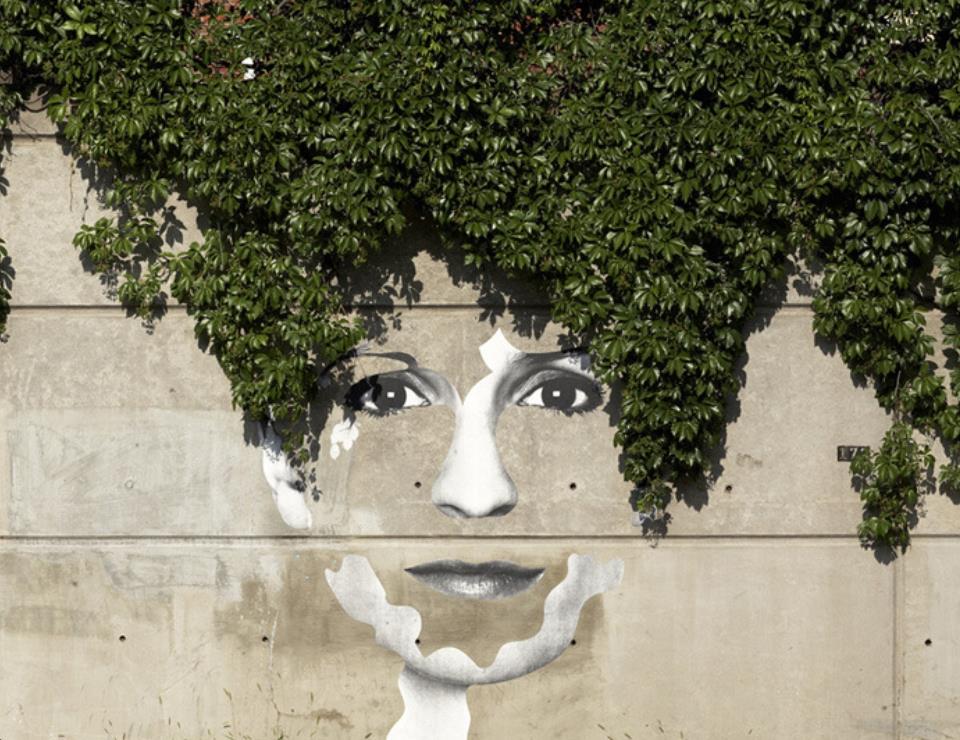 Have you ever used natural forms to spark your creativity? How did you do so? Let us know in the comments below!
Visit Mudfooted for more on natural street art, and visit The Jjolly Llama on Facebook for more fun videos!
What do we do here at the Art Docent Program? Find out more about us and about our curriculum here!
Want more interesting art facts and tidbits? Visit our past blog posts for more!
Want to connect with us? Don't forget to like and follow us on Facebook for regular updates!