If you get our newsletters, you'll know that we hinted that a review of Christina Baker Kline's novel A Piece of the World was on its way. Well, wait no further: we can't wait to dive into A Piece of the World with you!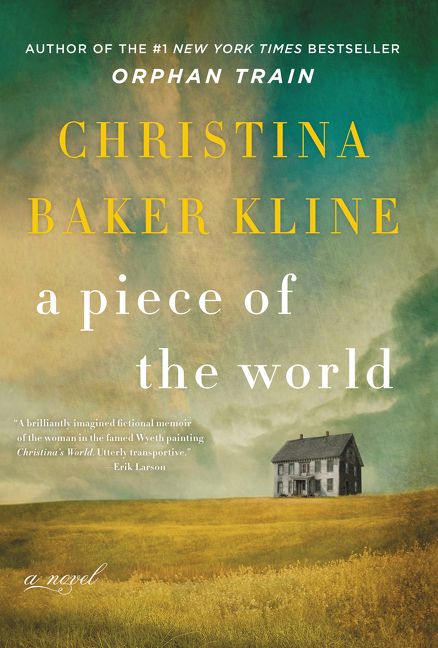 A Piece of the World is a fictional memoir that centers around the life of Christina Olson, the real-life subject of Andrew Wyeth's 1948 painting Christina's World. Featured in our third-grade Program curriculum, Christina's World is one of the most recognizable American paintings ever created. As a work of historical fiction, A Piece of the World uses Olson's real life as a starting point and weaves a tale around it.
Told from Christina Olson's perspective, we're shuttled back and forth throughout time as she tells us her life story. Set almost entirely in Cushing, Maine, where she spent most of her life on her family's farm, her story is one of struggle, stubbornness, and perseverance. Afflicted with a degenerative condition as a child, Christina fights all her life not to have her disability be what defines her. She's singularly headstrong, and through unadorned, frank language, tells us of the harsh realities of life on the farm, of having to abandon her education, and of love requited and extinguished. Christina Olson, as a fictional character presented to us by Baker Kline, is a strong woman with many different sides: stubborn daughter, headstrong and passionate teenager, hardened yet hopeful woman.
We meet Wyeth, or Andy, early in the story, as he becomes a fast friend to Christina and her brother Al later in life. Enamored by the stark landscape of the Olson farm, he continually returns to paint both the landscapes–and eventually portraits of Christina and Al. Andy and Christina become close friends when he reveals that, like Christina, his parents pulled him out of school as a child (due to his poor health). Their bond strengthens, and as Andy peels back Christina's layers, we too learn more about who she was, is, and is becoming.
As you might guess, the story culminates with the unveiling of Christina's World. The book presents the painting as much a testament to their friendship and understanding as an artistic masterpiece. Which makes sense, as Wyeth is quoted as saying of Christina's world that: "The challenge to me was to do justice to her extraordinary conquest of a life which most people would consider hopeless. Christina's world is outwardly limited – but in this painting I tried to convey how unlimited it really is."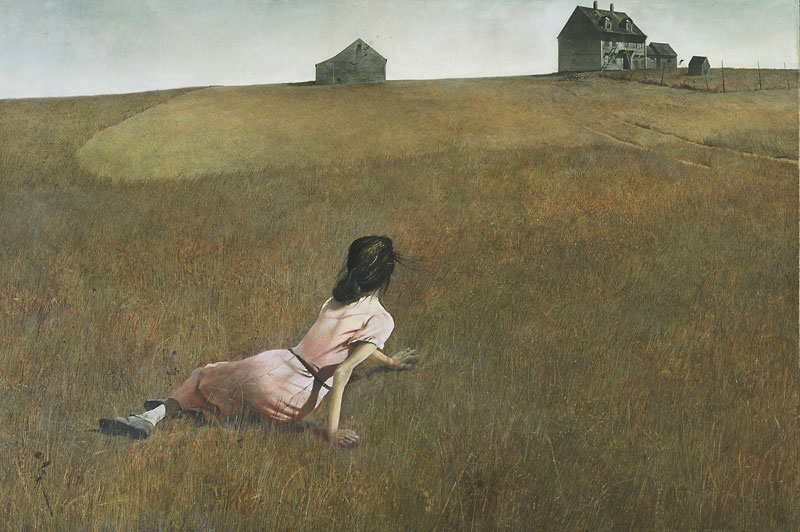 Baker Kline's painstaking research and familiarity with the Maine landscape she so lovingly recreates forms a formidable tale. While it's not all rooted in strict fact, A Piece of the World is a powerful story about life's challenges and beauty, friendship, and art. If you're a fan of any of those, you'll want to add A Piece of the World to your need-to-read list straightaway!
---
Discover more about A Piece of the World and Christina Baker Kline at her website.
What do we do here at the Art Docent Program? Discover more about us and our curriculum here!
Want more fun art articles and art historical book recs? Check out our blog archives for more!
Don't forget to follow us on Facebook for updates and more posts!