If you're as much an Anglophile as you are an art history lover, then Michael Frayn's novel Headlong is definitely for you. I'd recommend cracking it open on a foggy day with a steaming cup of PG Tips (or whatever your choice tea is–we don't discriminate) by your side. Just be careful when you take a sip–you may end up laughing so hard it all goes up your nose.
It's hard to expect anything less than hilarity in anything written by Michael Frayn, whose writing credits include Noises Off as well as a number of other comic plays and novels. However, Headlong gives readers even more than just laughter–it's a probing look at both academia (or academics) and the nature of greed.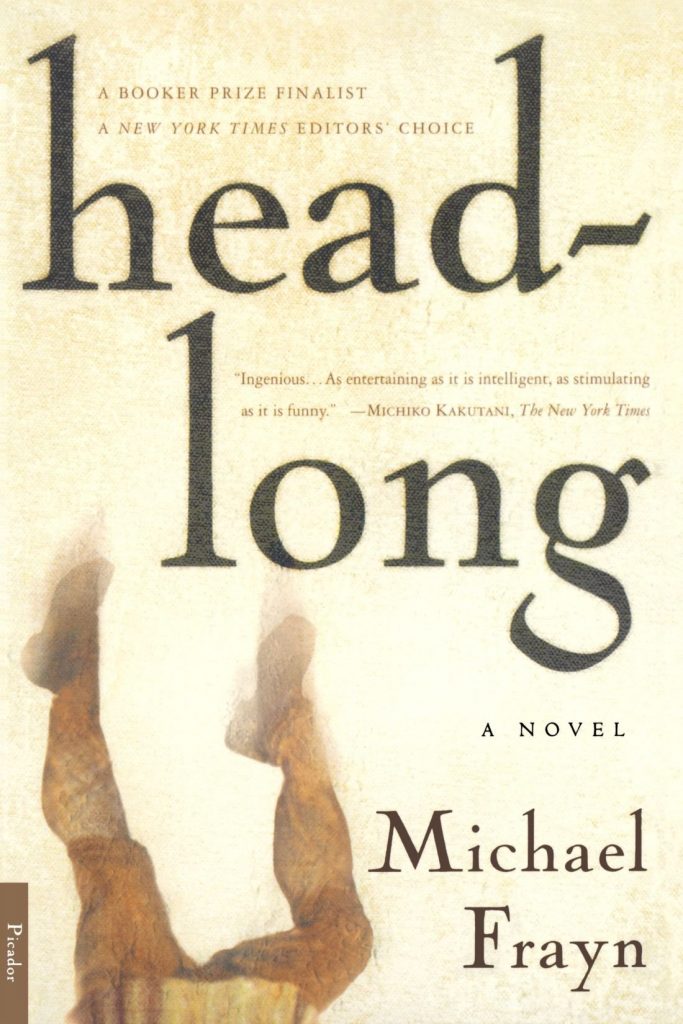 The novel opens with philosopher Martin Clay and his art-historian wife Kate, along with their infant daughter, retreating to the country for a few months of solitude. Martin (who I picture as a violently polite, sweater-wearing, younger version of Bill Nighy) is supposed to finish a book he's been working on linking his area of specialty in philosophy to art history–he's been procrastinating for months. The trip to the country is supposed to be an opportunity for Martin and Kate to do some work as well as take a breather from city life.
This all changes quickly when Martin discovers what he is convinced is one of Bruegel's missing paintings while at the neighbors' house for dinner.  Martin quickly becomes obsessed with proving that the painting is what he thinks it is–much to the exasperation of everyone around him. He spends hours in libraries coming up with every theory under the sun that could authenticate the painting, sneaks into the neighbors' house, and undertakes a variety of increasingly questionable actions to prove that "his" painting is what he thinks it is–one of the fabled missing pieces from Pieter Bruegel the Elder's Series of the Months.
The series, completed in 1566, contains some of Bruegel's best-known work–namely The Hunters in the Snow and Haymaking (or The Hay Harvest), both featured in the Art Docent Program's curriculum. Only five paintings of the cycle are extant, but most scholars postulate that there were probably more, falling in line with the northern tradition of illustrations representing the months. There could have been as many as twelve, and the discovery of one more would cause major seismic shifts in the art world–not to mention honor, glory, and financial security for the rest of one's life. Which Martin is well aware of in his frenetic quest to prove the painting's authenticity.
The novel's title (and cover) are reminiscent of W. H. Auden's poem Musée des Beaux Arts, written primarily in response to Bruegel's painting Landscape With The Fall of Icarus (though others such as The Numbering at Bethlehem, The Hunters in the Snow, and The Procession to Calvary are mentioned [see our post on the poem for a full listing and view of the paintings discussed]). Given the book's title (Headlong, which is exactly the manner in which Bruegel's Icarus hit the water) and the falling figure on the cover (PSA: some covers actually feature an inset from Bruegel's Icarus), it's helpful to have Auden's poem in mind when analyzing what Martin's up to. The similarities Frayn is drawing between the poem, Bruegel's painting, and his protagonist seem to pop up in the most unlikely ways throughout the novel.
Headlong is both clever and serious, hilarious and a cautionary tale. It also provides enough art historical content so that someone who's not a Bruegel expert can enjoy the story just as much as someone who is (perhaps even more, given the fact that we're learning along with Martin). And Frayn's vivid details allow the reader to almost see the paintings he's describing in his words. So pour yourself a glass of tea, sit back, and let the hilarity ensue.
What exactly do we do here at the Art Docent Program? Find out more here.
Need more art news and goodies? Check out past blog posts here.