You'd probably expect that the author of From the Mixed-Up Files of Mrs. Basil E. Frankweiler would be able to write more than one stellar book featuring works of art at its center. And that's true of E.L. Konigsburg. While From the Mixed-Up Files is a classic, it's only one of Konigsburg's novels in which art figures prominently. The other, which we're looking at today, is the 2004 novel The Outcasts of 19 Schuyler Place.
As you read through the first few chapters, The Outcasts of 19 Schuyler Place seems, at first, anything but a novel about art.  Margaret Rose Kane is stuck at summer camp, apathetic to her fellow campers who bully and shun her, and refuses to participate in any camp activities. Her Uncle Alex comes to liberate her and allows her to stay with himself and his brother, Uncle Morris, for the remainder of the summer. Not exceedingly artsy…at first.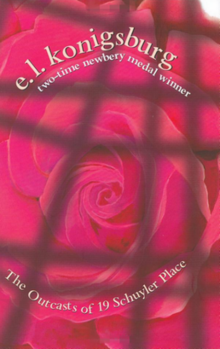 As it turns out, Uncle Alex and Uncle Morris have built three towers in their backyard out of metal and glass. Towering over their home and the rest of the homes in the neighborhood, they're one of Margaret Rose's favorite parts of staying with her uncles. As we come to understand, there's something special about the towers: the Uncles have spent years building them, making them both a labor of love and a burst of creativity in a sterile suburban neighborhood.
However, new homeowners move in, they don't see what's special about the towers. They see them as an eyesore and a hazard, and collaborate to have them removed. This, of course, doesn't sit well with Margaret Rose, who takes it in to her power to stop the demolition. With the help of artists and art-lovers we come to know during the course of the novel (Jake the handyman and moonlighting painter; Peter Vanderwaal, a former neighbor who now runs an art center, and more neighbors and acquaintances who've grown to appreciate the towers), Margaret Rose organizes a campaign to save the towers, fighting the powers that be with all the resources available to her as a mature twelve-year-old.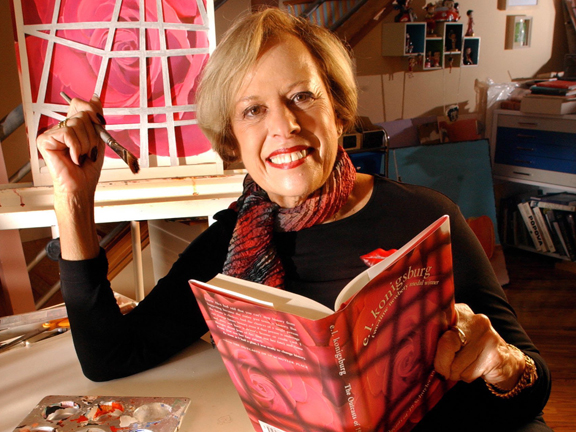 Without giving away any more, The Outcasts has at its center a very relevant argument: the importance of outsider art (that is, art by individuals who are often formally untaught, and without high-end materials). Though the novel was published in 2004, the argument still rings loud and clear today, as stories about the difficulties of protecting and preserving outsider art crop up more and more (see our post on Salvation Mountain for a real-life example of outsider art).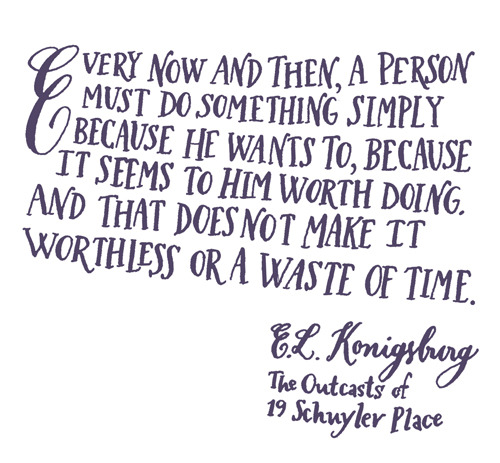 It should be noted that the novel is recommended for ages ten and up, as it is a read that deals with more complex subjects and words and is most likely best for advanced readers. At times it reads more like a young adult or adult novel, as Margaret Rose's tone and words are very advanced for her age. And (without spoiling too much) the ending is far different from anything readers expect.
If you haven't given The Outcasts of 19 Schuyler Place a read, it's worth it, as it is worth passing along to the younger adult readers in your life as well. The novel makes more abstract subjects accessible, all while reminding us of the importance of art and the arts in the lives of children and young adults. It's quirky, often funny, and bittersweet, and achieves a balance rarely seen in children's' literature.
---
Read more about The Outcasts of 19 Schuyler Place here!
Discover more about what we do at the Art Docent Program here. And don't forget to like us on Facebook!
Want more of our best art reads? Check out the rest of our blog for our favorite book recommendations!