If you're a frequent flyer here at the Art Docent Program blog, you'll probably agree with us when we say that art and architecture have the power to connect people across time. It's one of the many reasons we're so passionate about art history. And, luckily for those of you that are big readers, that special connection takes center stage in author Fiona Davis' latest novel and art-historical-fiction joyride The Masterpiece.
Davis is no stranger to historical fiction, as her first two books The Dollhouse and The Address are also set in the past in New York City. However, The Masterpiece uncovers a piece of New York history that art and history lovers alike will be drawn to: the real-life Grand Central School of Art. Co-founded by John Singer Sargent, from 1923 to 1944 this art school housed on the top floor of Grand Central Terminal (not "Station," as the book lovingly corrects) taught the likes of debutantes and future big-name artists like Willem de Kooning and Norman Rockwell alike.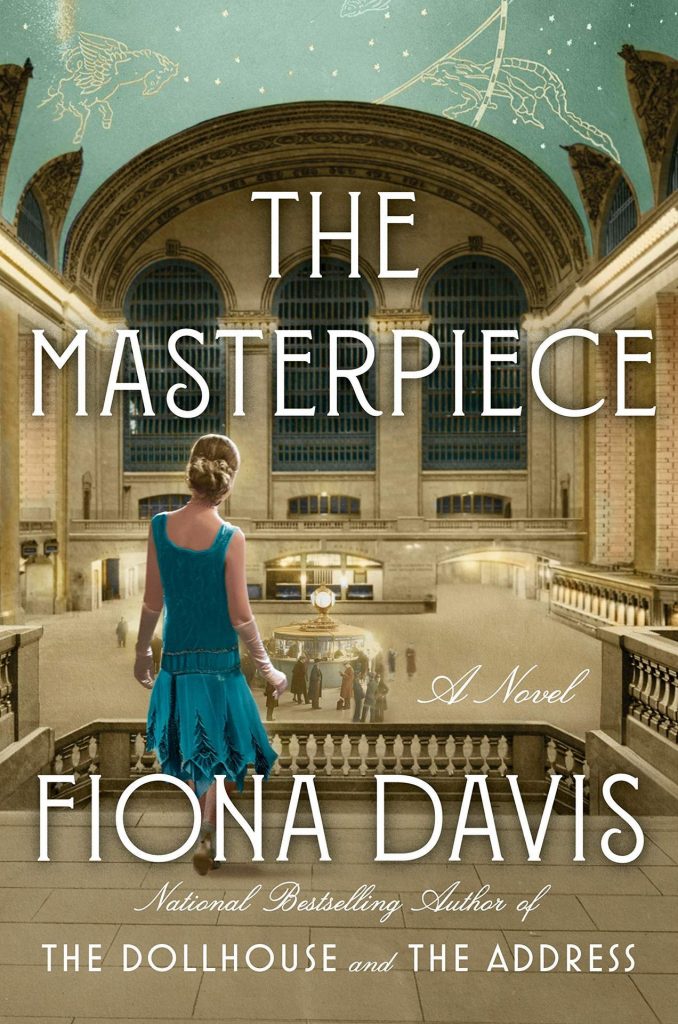 In The Masterpiece, Davis intertwines the true story about Grand Central School of Art and the later battle to save it with two strong and motivated women across time, Clara Darden and Virginia Clay. Darden, who is loosely based on the real-life illustrator and instructor Helen Dryden, teaches at Grand Central in the late 1920s while working as an illustrator on the side. She's determined, tough, and incredibly talented, and before long she finds herself the most in-demand and highest-paid illustrator in the country.
Linked to Darden across time is Virginia Clay, a divorcee whose rapidly declining finances force her to take a job at the declining Grand Central Terminal and ends up bumbling into what's left of the art school. While she's there, Clay discovers an enigmatic work of art that might just be one of Clara Darden's, despite the fact that it's attributed to another artist…and that Darden pretty much vanished into thin air almost fifty years earlier. Clay's story, told in the 1970s, weaves in the period's very real battle between lawyers and members of the public over Grand Central as a whole: the now-landmark building is dilapidated and on the brink of getting torn down.
Davis deftly blends the fictional stories of her two heroines with real historical events and people. As mentioned above, Clara Darden is based on Helen Dryden, whose trajectory as a career illustrator closely follows her fictional counterpart. Clara's work colleague and friend Levon Zakarian is based heavily on real-life artist Arshile Gorky, who also taught at Grand Central for a brief stint. Artists and luminaries as diverse as Willem de Kooning and Jacqueline Kennedy Onassis are referred to and make cameos in the novel as Davis highlights just how important Grand Central is to the history of New York City.
The Masterpiece is a clever combination of history, art, and a love letter to one of New York's most iconic buildings. It's as entertaining as it is educational, and you'll definitely finish the book more knowledgeable than when you picked it up. So if you're in the market for a new art historical page-turner, The Masterpiece just might be your next favorite novel.
---
Check out more on Fiona Davis and The Masterpiece at her website.
What do we do here at the Art Docent Program? Discover more about us and our curriculum here!
Want more art-related book recommendations? Check out our blog archives for more!
Don't forget to follow us on Facebook for updates and more posts!