So you can't own your own piece by Frida Kahlo, Salvador Dalí, or Vincent Van Gogh: that seems to be a right reserved for today's elite. But what if you could own a piece that's straight out of your favorite painting?
In recent years, we've seen many different items inspired by famous pieces of art. Art history seems to be having a moment, in everything from t-shirts to household items. Which is, of course, awesome that people are paying more attention to and showing their love for their favorites works of art. But when does honest appreciation turn into something that detracts from the original work's message? It's an important question to consider before making a purchase. Are some of these art-inspired items a departure from amusing reminders of why the original painting is special? And if so, do these kitschy pieces detract from the original work in order to turn a profit? That's up to you, but it's definitely food for thought (s/o to my former art history professor for bringing this question up). 
With that in mind, here are just a few of some of today's most…interesting…art-history-inspired finds. What do you think–do they celebrate the nature of the original piece, or are they simply an attempt to profit from the piece's popularity?
Dalí Melting Clock
What is time, when you think about it? Since we all have to live in the real world and not Dali's The Persistence of Memory, a melting clock in Dalí's style might be a reminder of the fleeting nature of time. A philosophical statement, or not? You decide. (From Houzz and a variety of other retailers [there are even watches you can buy].)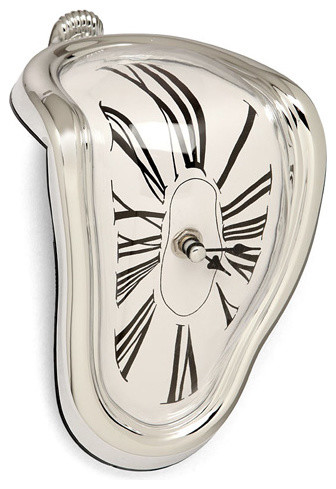 Bosch Knicknacks and Bookends
The Garden of Earthly Delights poses a lot of questions on its own. What's going on for most of the middle panel? Why are people in a gigantic flower? Go figure. These bookends play on the oddity and humor of the work…but do they detract from its message, or highlight it? (From Parastone, found via this article on Openculture.)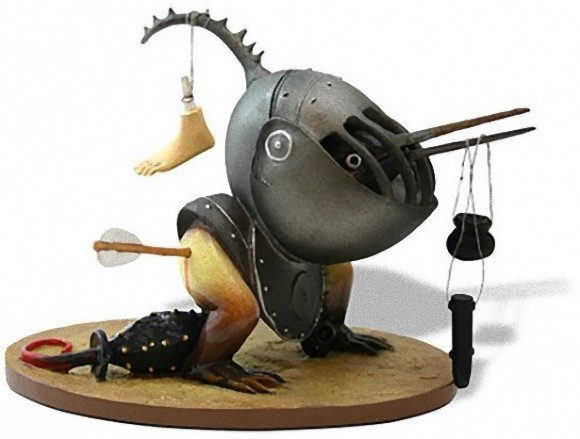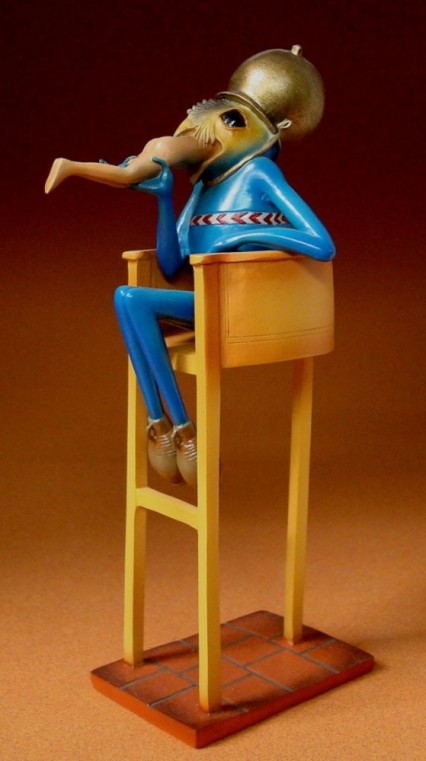 Art History x Pop Culture Tees
Either you think Beyonce lyrics imposed over Botticelli's Birth of Venus is sacrilege, or you think it draws a parallel between excess and standards of beauty. Whether the pop culture reference fits or not, it's not stopping people from buying these tees. What do you think would make an appropriate message on one of these tees that would enhance, rather than detract from, the work's original message? (This t-shirt is courtesy of Teepublic — the design[s] have been seen everywhere from Urban Outfitters to Etsy, making the original designs/designer[s] difficult to trace.)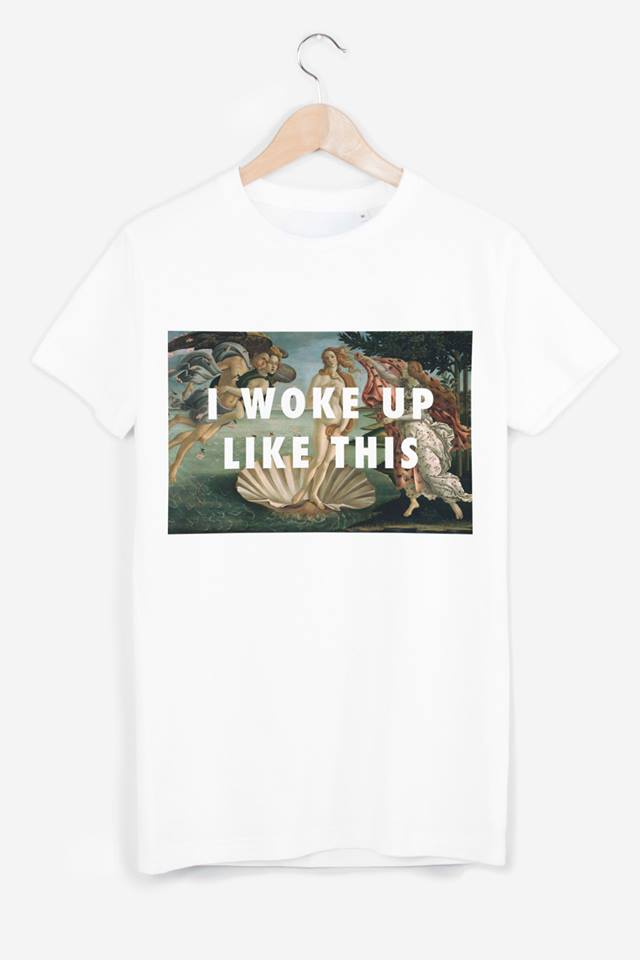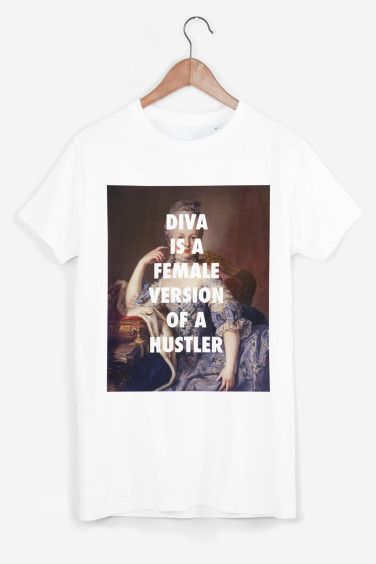 Moai Tissue Holder
Okay, these guys get the short end of the stick: 99.99% of people who have island-themed parties don't know about how societies in the Pacific Islands revered these statues or what they stood for. So is this tissue holder kitschy and playing up on the fact that most people don't take the time to learn about what it stands for, or is it simply all in fun? Again, you decide. (Available in a variety of designs, the following is from Greenhead.)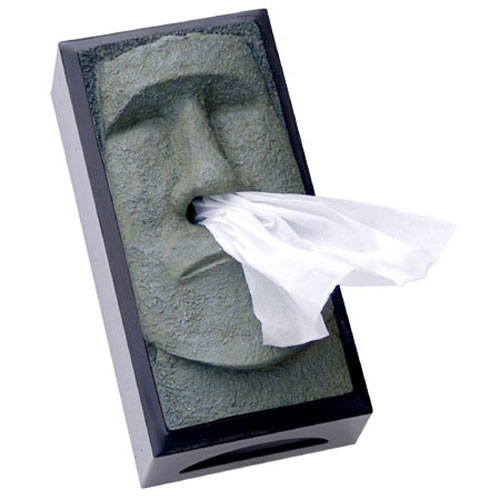 So, what do you think? Would you buy these things? Why or why not? Share in the comments below!
---
What do we do here at the Art Docent Program? Discover more about us, our curriculum, and our mission here!
Want more fun art stories? Read more of our blog for more!