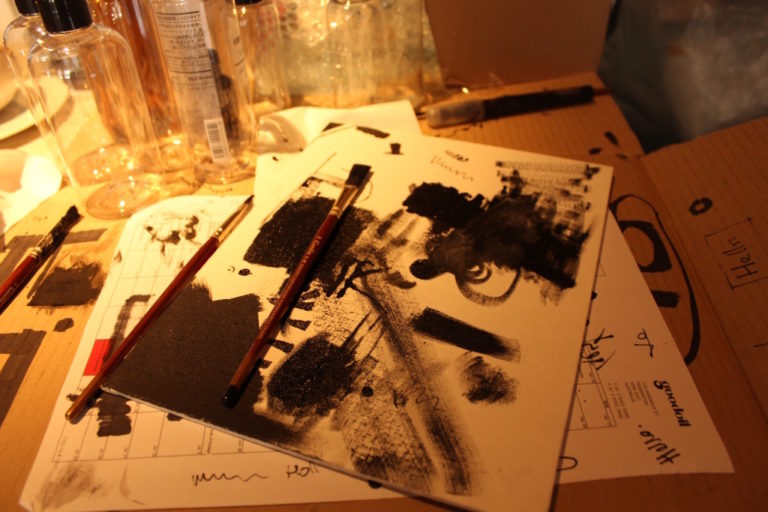 No, seriously. What if we could take all the pollutants in the air and convert them into paint? Or is that too futuristic?
Not for Graviky Labs, who have already done just that. According to Hyperallergic (as well as Graviky Labs' site), the India-based research company's technology and design lab has developed pigments and ink derived from exhaust fumes.
Is that science at its best, or what?
The product line, aptly called Air Ink, uses converted, once-toxic air pollutants in their now-completely-safe paints, pigments, and pens. But how? Graviky Labs developed special device called Kaalink that is placed on cars' exhaust pipes. Kaalink captures pollutants (without damaging the vehicle's performance, Hyperallergic notes) and converts them to soot. The soot is then purified to remove carcinogens and goes through "a number of processes" to make turn it into  safe, "carbon-based" pigments and inks. Air Ink is blended with oils, making it an oil-based pigment–which dries slowly (more slowly than, say, the paint used for frescoes), enabling artists to add lots of finite detail.
Pollution is a global problem, and Air Ink might just be a global solution. Graviky Labs' co-founder, former MIT Media Lab researcher Anirudh Sharma, has been working along with his team since 2013 (when Kaalink was first unveiled at the INK Conference in India) to develop safe pigments that will work in a variety of climates. According to Hyperallergic, Graviky Labs even partnered with Tiger Beer to test out their product in Hong Kong–a city with growing levels of air pollution.
The results from several painting tests (with real artists testing the pigments) are stunning. Several murals show Air Ink's potential to not only begin to solve the problem of air pollution, but to provide artists with the materials they need to create. And the press has noticed–Graviky Labs and Air Ink have been featured in stories from CNN and The Discovery Channel, to name a few.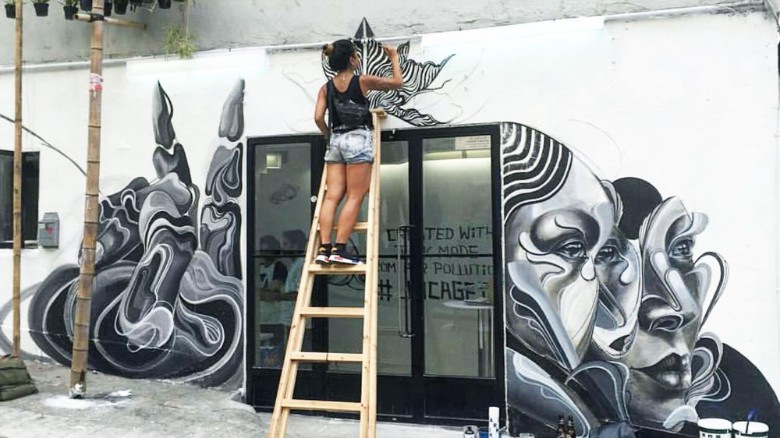 Wouldn't it be amazing if we could turn our waste into a resource? Air Ink may be just the beginning of a trend that will hopefully inspire other labs, companies, and more to think harder and smarter about how to diminish the downsides of industrialization and create something beautiful in the process.
Read up at the original article on Hyperallergic and check out Graviky Labs' latest projects on their website.
What do you think about Air Ink? Share your thoughts in the comments!
Find out what we do here at the Art Docent Program here.
Dying for more cool art news? Check out our past blog posts here.