In honor of Black History Month, we're celebrating one of the country's most prolific and well-known artists: Jacob Lawrence!
Most people who are familiar with Lawrence know of his Migration series, which documents the Great Migration–African-American people's moving around the country following World War II–in bursts of color and abstraction. Our curriculum includes one of Lawrence's Migration artworks in our third/fourth-grade African-American Storytelling unit, as well as several more pieces at the fourth and first-grade levels. Lawrence's Migration series, as well as most of his artwork, speaks directly to Black history, struggles, and everyday life in the United States. His work is as technically brilliant as it is a social commentary: his increasingly-abstract figural artwork appeals to a wide ranger of viewers while telling a story, while his more abstract work largely remains focused on social themes.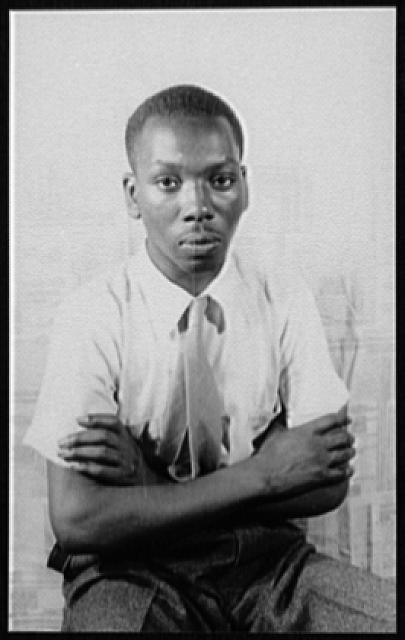 Jacob Lawrence was born in 1917 and grew up in New Jersey and Pennsylvania before his family moved to New York when he was a teenager. Lawrence grew up in the thriving Black community in Harlem, and his skills as an artist were recognized and encouraged by the community. Smithsonian's American Art Museum notes that Lawrence was "one of the few painters of his generation who grew up in a black community, was taught primarily by black artists, and was influenced by black people." During the Depression, Lawrence made the difficult decision to interrupt his studies in order to help his family, and was able to secure a Works Progress Administration job through the support of those in his community. As a result, Lawrence grew increasingly involved with the Harlem Community Art Center as the 1930s progressed. It's around this time that he began painting his scenes of Harlem, a theme that eventually led to his Harlem series of paintings.
Jacob Lawrence never shied away from the fact that Black people face unfair, inequitable struggles in the United States. His Migration series details, in stunning color, the terrible realities Black people in the south faced and part of what spurred their migration; poverty (Migration #10), constant discrimination (Migration #19), systemic racial injustice enabled by Jim Crow laws and a judicial system stacked against Black people (Migration #14 and Migration #19), lynching (Migration # 15), and more. The Migration series also explores the inequitable realities that confronted many Black people who migrated, including segregation (Migration #49), terrible housing conditions (Migration #47 and Migration #48), and race-based violence against Black people (Migration #50, Migration #51, and Migration #52).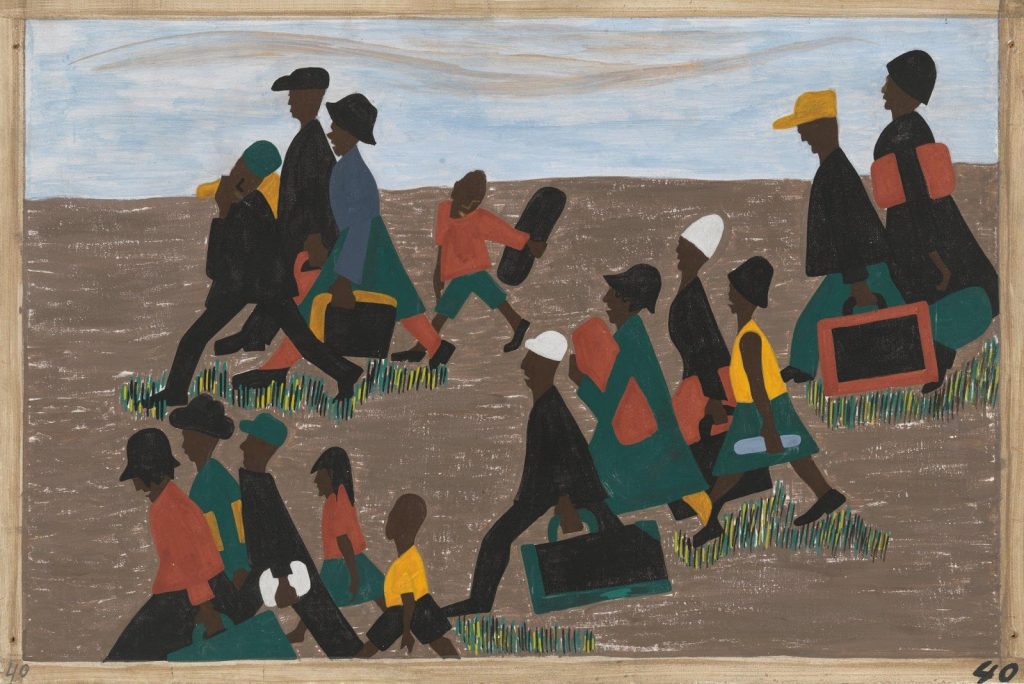 Before his Migration series, Lawrence painted a series of artworks dedicated to Touissant L'Ouverture, the founder of the Republic of Haiti, as well as artwork depicting the stories of antislavery juggernauts Harriet Tubman and John Brown. In addition to boldly depicting the struggles Black people face, Lawrence also turned a focus on everyday Black life as well. Smithsonian's American Art Museum notes that Lawrence himself viewed his work as "celebratory," and noted that his artworks "'just deal with the social scene … They're how I feel about things.'"
It's no secret that Lawrence was one of the most acclaimed and well-known artists of the 1940s and of the past century. In addition to creating artwork in the latter half of the century, Lawrence taught at a variety of institutions, including Black Mountain College. Before his death in 2000, several museums (including the Whitney) held major retrospectives of his work, an honor reserved for few artists during their lifetimes.
Though most people know Jacob Lawrence from a paragraph or two in their Intro to Art History textbook, there's so much more to his artwork than a cursory blog post would allow! We recommend visiting the Smithsonian's American Art Museum to learn more about Lawrence's long and varied career, as well as his many works of art.
---
Want more Artist Spotlights? Check out our blog for more!
Learn more about the Art Docent Program's curriculum here!
Be sure to follow us on Facebook for fun posts, updates, and more!
Here are a few sources we used in this post that we recommend!
The Editors of Encyclopaedia Britannica. (n.d.). Jacob Lawrence. Encyclopedia Britannica. https://www.britannica.com/biography/Jacob-Lawrence
The Khan Academy. (2015, April 11). Jacob Lawrence, The Migration Series (long version). YouTube. https://www.youtube.com/watch?v=t4lgvB5cV5E 
Smithsonian American Art Museum. (n.d.). Jacob Lawrence. https://americanart.si.edu/artist/jacob-lawrence-2828
Wikipedia. (n.d.). Jacob Lawrence. https://en.wikipedia.org/wiki/Jacob_Lawrence