To borrow a phrase from The Grinch (in Ron Howard's 2000 film adaptation of the character, of course), the "glitter of commercialism" as we know it today is inundated into every part of life–but very rarely glitters. Sure, advertisements in all their forms are colorful, wild, and meant to grab our attention (looking at you, Super Bowl ads). But think of the last billboard you saw that really impressed you. Can't think of anything? Exactly.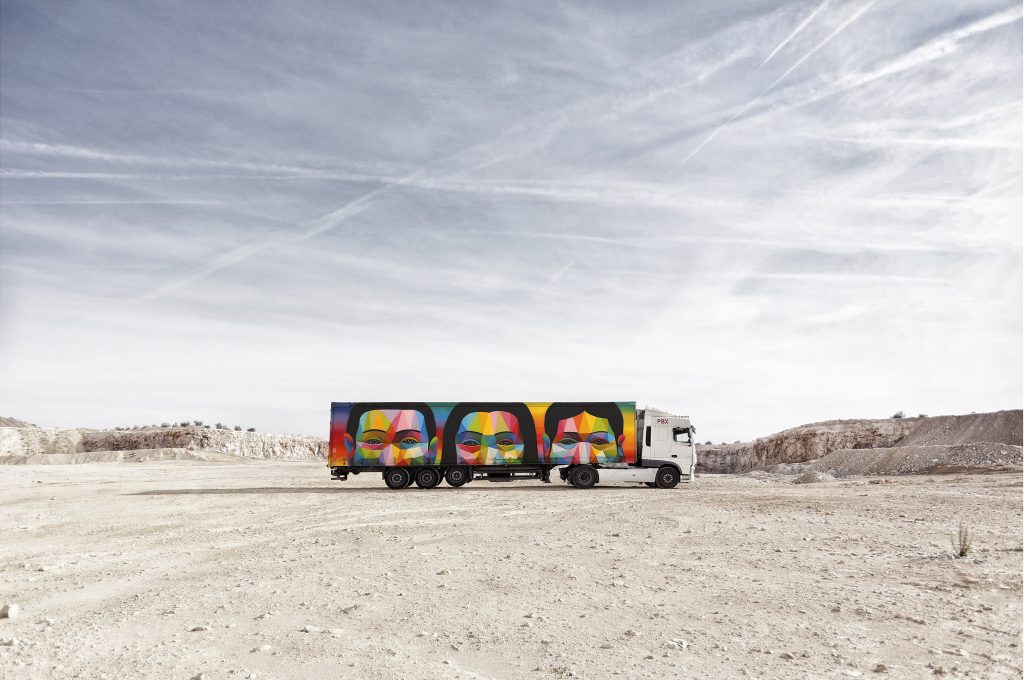 But what if we replaced an equally commonplace type of advertising with contemporary art–and didn't advertise anything but art for its own sake? That's exactly what Spain's Truck Art Project is doing.
Truck Art Project is an initiative with a focus on "dissemination of culture"–so taking Spain's best contemporary artists and putting their work out where, literally, any- and everyone can see it. Spearheaded by Spanish entrepreneur Jaime Colsa (who's in logistics and also an art collector), Truck Art Project wants to make good art accessible to all. And what better way to do so than putting art on a commonplace object you wouldn't normally notice?
According to CNN, Colsa came up with the idea after working with street artist Okuda San Miguel on a commissioned project. The two went on to gather more support from curators Oscar Sanz and Fer Frances. With their help, they've gotten an impressive list of other Spanish artists involved, from street artists like Felipe Pantone to more traditional artists like Abraham Lacalle, Marina Vargas, and Santiago Ydáñez. As of December 2016, the fleet has expanded to upwards of 20 trucks, all traveling their "normal commercial routes" around Spain.
And they're only planning on getting bigger. The Truck Art Project's site lists the project's goal as:
"A fleet of 100 trucks, following their habitual commercial routes all over Spain, will serve as the backdrop or canvas for different artists from the contemporary scene."
In addition, the interiors some trucks will also serve as a sort of "itinerant galleries" that will "bring the most current art to people in places where this type of cultural event isn't usually offered."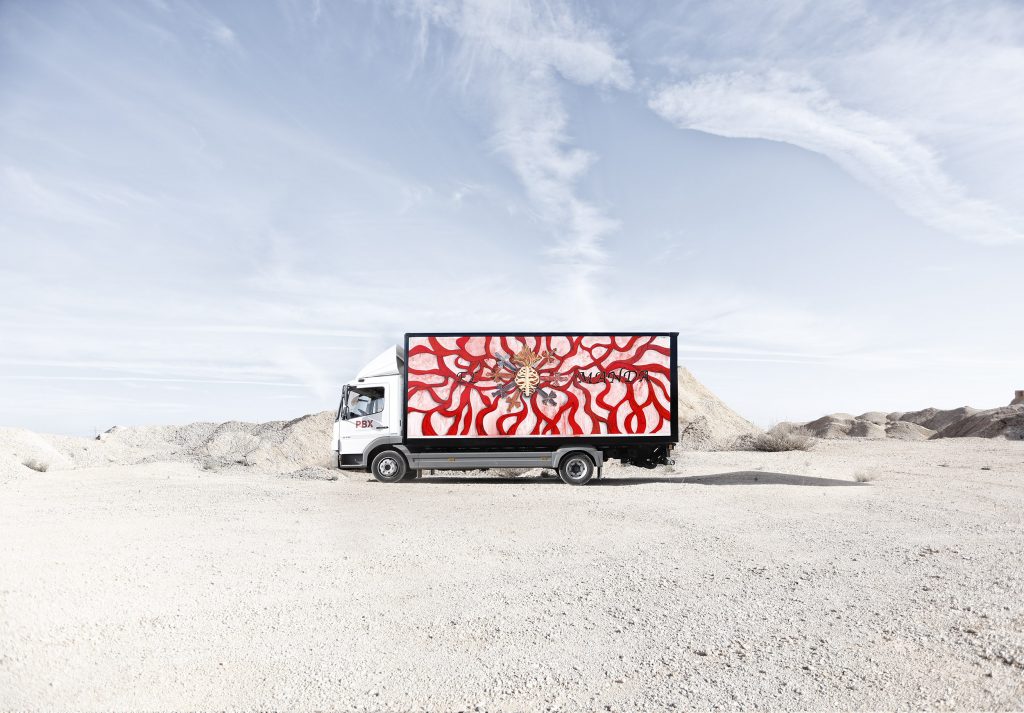 Whatever your thoughts on capitalism, it's clear that the trucks from the Truck Art Project are way more effective an advertisement for the importance of the arts than any logo they could ever bear.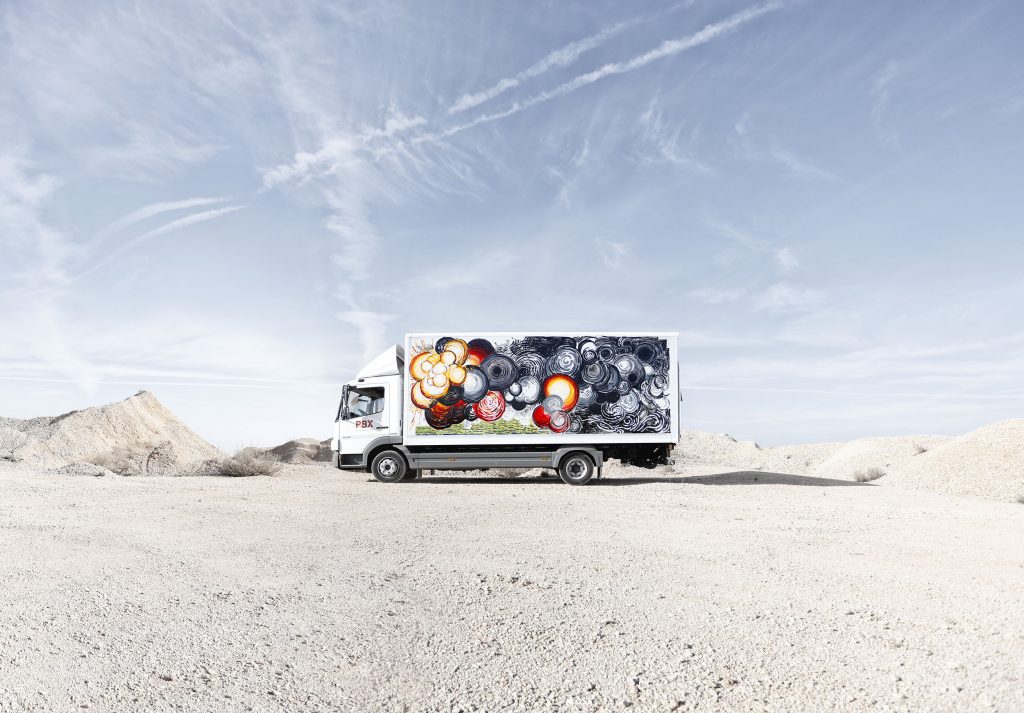 So what do you think? Should more American companies scrap their boring cargo carriers and really invest in promoting art and contemporary artists? Let us know your thoughts in the comments!
Find out more about what we do at the Art Docent Program here, and visit and like us on Facebook!
Find out more about the Truck Art Project here, and check them out on Facebook, Twitter, and Instagram.
Want more art and art history stories like this one? Check out past issues of our blog for more !