If you're looking for the perfect way to expose (or indoctrinate) your kids to art history, Courtney Watson McCarthy may have just made your life a whole lot easier.
The paper engineer and graphic designer, aside from having the coolest-sounding job ever, recently published the latest in her series of art-centered pop-up books, Hokusai Pop-Ups. Published by Thames & Hudson USA, Watson McCarthy's book takes several of the visionary Japanese artist's works into stunning, 3-D pop-ups in a book that's fun for both kids and parents alike.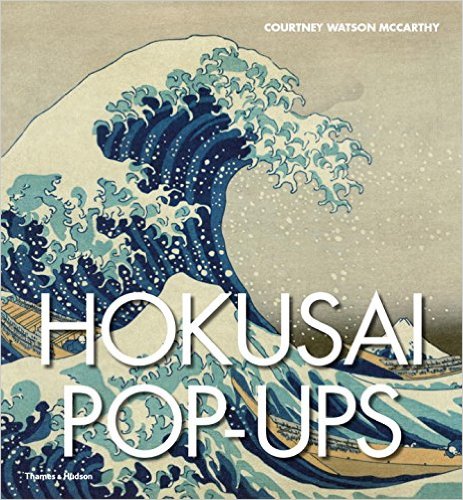 For those who don't know, Hokusai was a Japanese artist born in 1760. His simple yet stunning works went on to influence both Japanese artists and western artists who were introduced to his works and went on to incorporate some of what they saw in such movements as Impressionism and Art Noveau. Hokusai's work never faded into the shadows, though–many contemporary artists today still cite his work as an influence.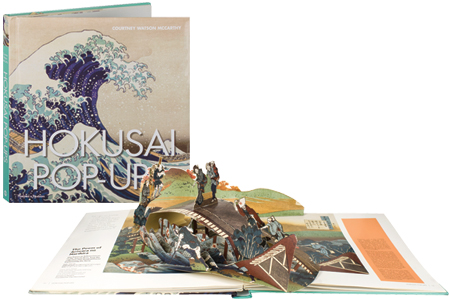 Of his pieces included in Watson McCarthy's book, the best-known remains the iconic The Great Wave, which is included in our 5th-grade curriculum. Also included are Ejiri in Suruga Province, Chrysanthemums and Horsefly, Phoenix, Kirifuri Waterfall at Kurokami Mountain in Shimotsuke, The Poem of Ariwara no Narihira, and, according to Thames & Hudson, accompanying texts by Degas and van Gogh (the latter being a major fan of Japanese works–so much so that he copied certain artists' works himself).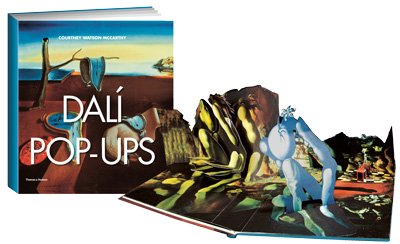 Hokusai Pop-Ups shows Watson McCarthy doing what she does best: introducing readers to works of art by presenting the works as-is, only popped-up. In addition to Hokusai Pop-Ups, Watson McCarthy has published the New York Times-renowned Gaudí Pop-Ups, Dalí Pop-Ups, and the trippy M.C. Escher Pop-Ups (the latter two featuring works that tie in beautifully to our curriculum).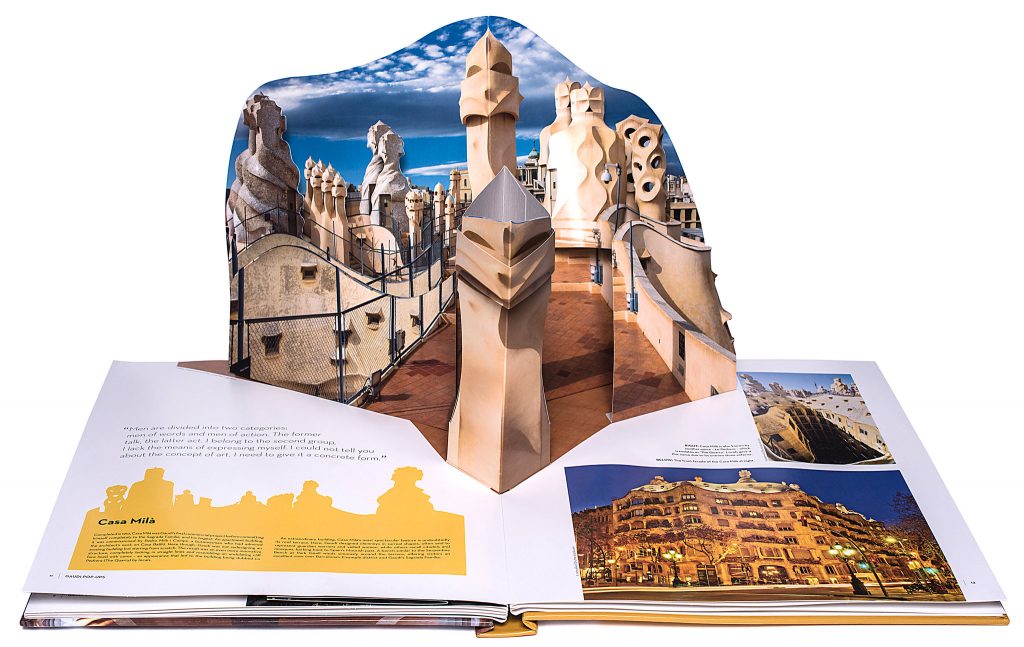 So if you're looking for the perfect books to get your kids interested in art (while having some fun yourself), Courtney Watson McCarthy's pop-up books may just be exactly what you're looking for.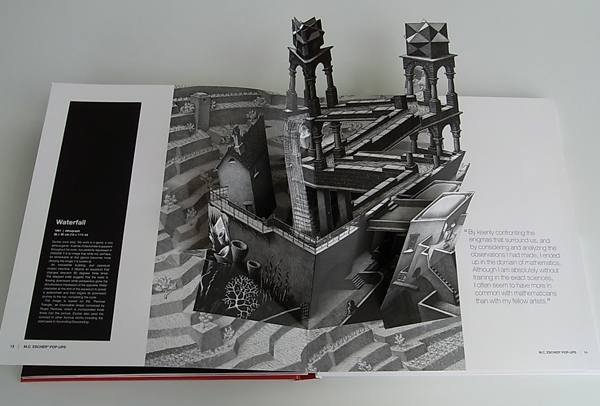 Check out Hokusai Pop-Ups and more of Courtney Watson McCarthy's books at Thames & Hudson USA!
Interested in what we do here at the Art Docent Program? Find out more here, and don't forget to like us on Facebook for more art tidbits!
Want to read more fun art stories? Check out our past blog posts here!