As we all know, due to the current global health crisis, most of us are either unable to (or don't want to) go out to our favorite places–even though a lot of us now have some free time to do so. Which is why the Art Docent Program blog is taking you on an art-historical journey to some of your favorite places this summer! Join us as we look at art focused on places like the beach, the theater, and other places we can't all make it to at this time.
Our non-bummer artistic summer is in full swing here on the blog, and you're invited to join us for the (virtual) ride! Last stop: places to see art!
---
Allegory of Sight, Jan Bruegel the Elder and Peter Paul Rubens, c. 1617-1618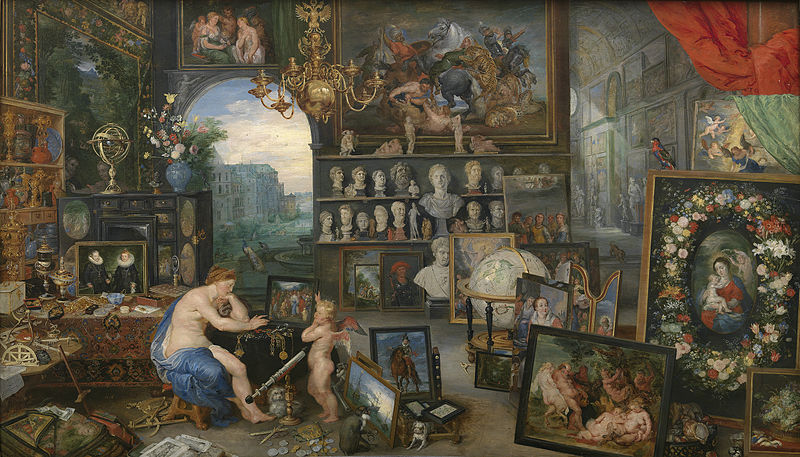 Talk about a dream team: legends Peter Paul Rubens and Jan Bruegel the Elder teamed up for the Allegory of Sight and Five Senses series, with Rubens painting the figures and Bruegel painting the details and setting. Works by both artists lurk in the background (self-promotion, are we right?), amid countless other works of art that we'd love to get lost in looking at. Bruegel the Elder is featured in our kindergarten, second, fourth, and sixth-grade curriculum.
Exposition au Salon du Louvre en 1787, Pietro Antonio Martini, 1787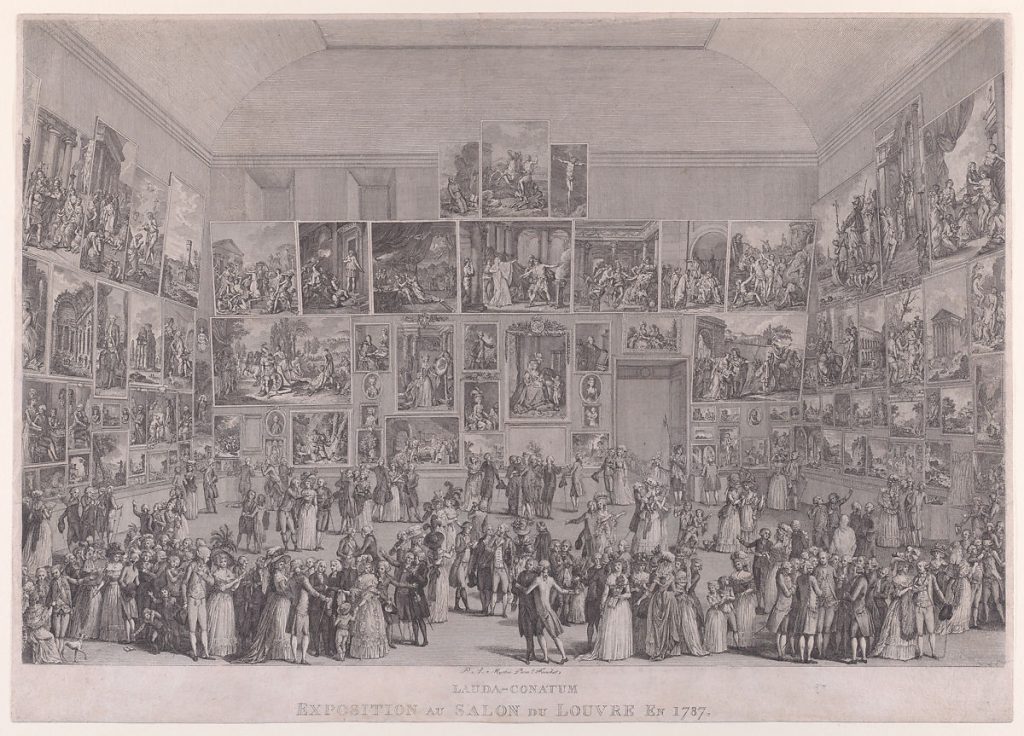 Artwork lines the walls in this etching and engraving by Martini, and throngs of viewers clog the entire salon. It kind of reminds us of some trips we've taken to the Getty in the past with all the hustle and bustle of viewers wanting to see all the art.
A fantastic painter, from 'A sketch from the Salon,' published in Le Charivari, May 11, 1865, Honoré Daumier, 1865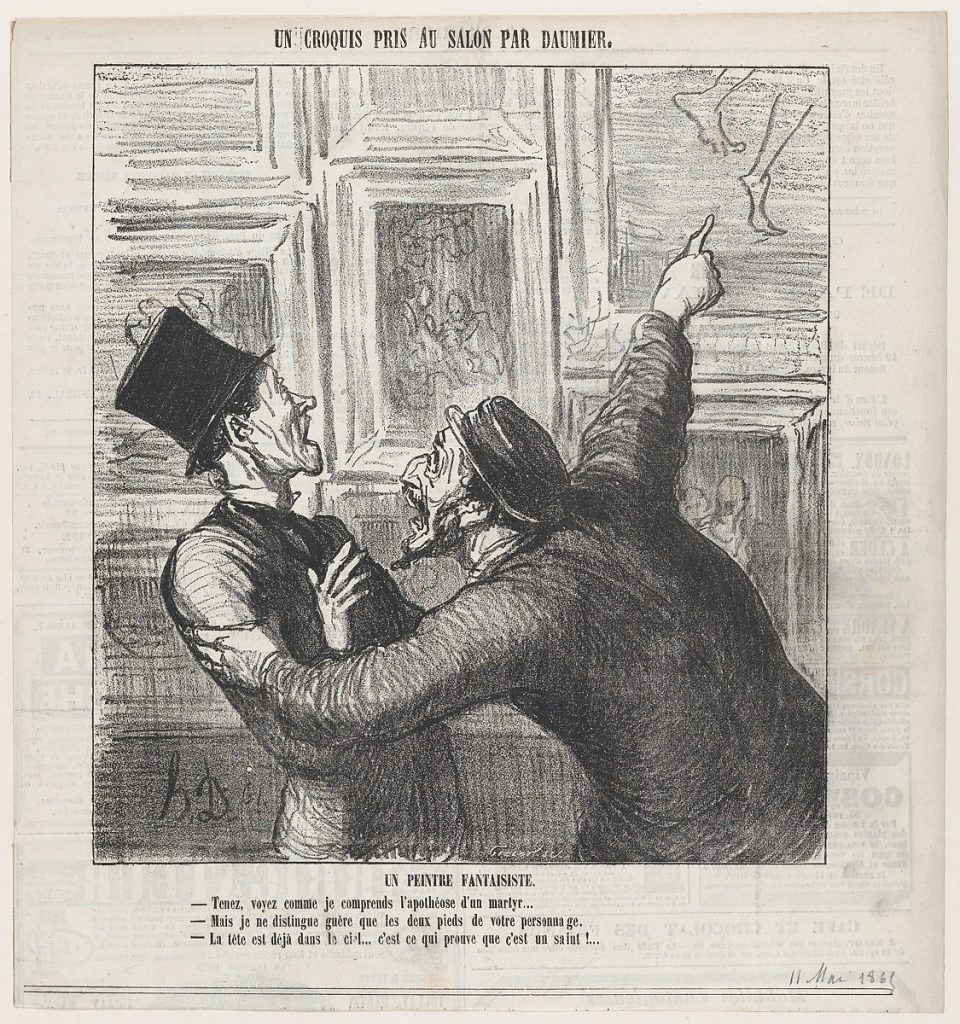 The caption reads "- Have a look, this is how I see the apotheosis of a martyr. – But I can only make out little more than the two feet of your subject. – The head is already in heaven. .. which proves that he is a saint." Daumier was a bit of a caricaturist and liked to roast others' art, but we think he'd like to get as big a reaction to his art as is depicted in his lithograph.
The Signboard of Gersaint, Jean-Antoine Watteau, c. 1721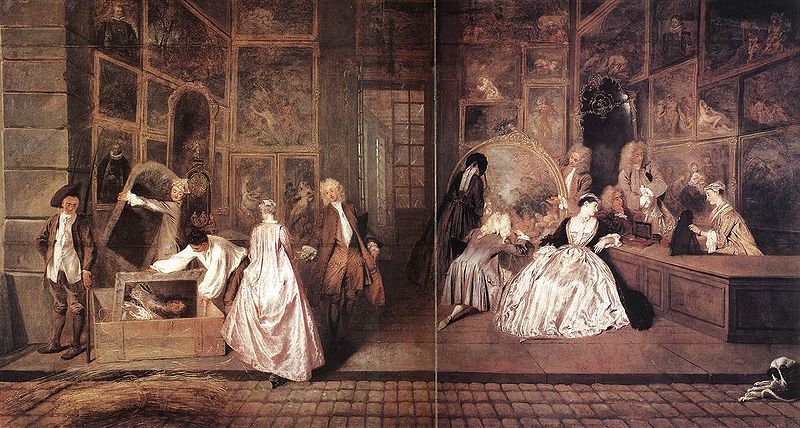 Originally painted for art dealer Gersaint, this painting is kind of an ad for Watteau's artwork as it is for Gersaint's gallery. Though we would like to go shopping there regardless. Watteau is featured in our
Drawing of an Interior: Cabinet du Salon, Anonymous Artist, c. 19th century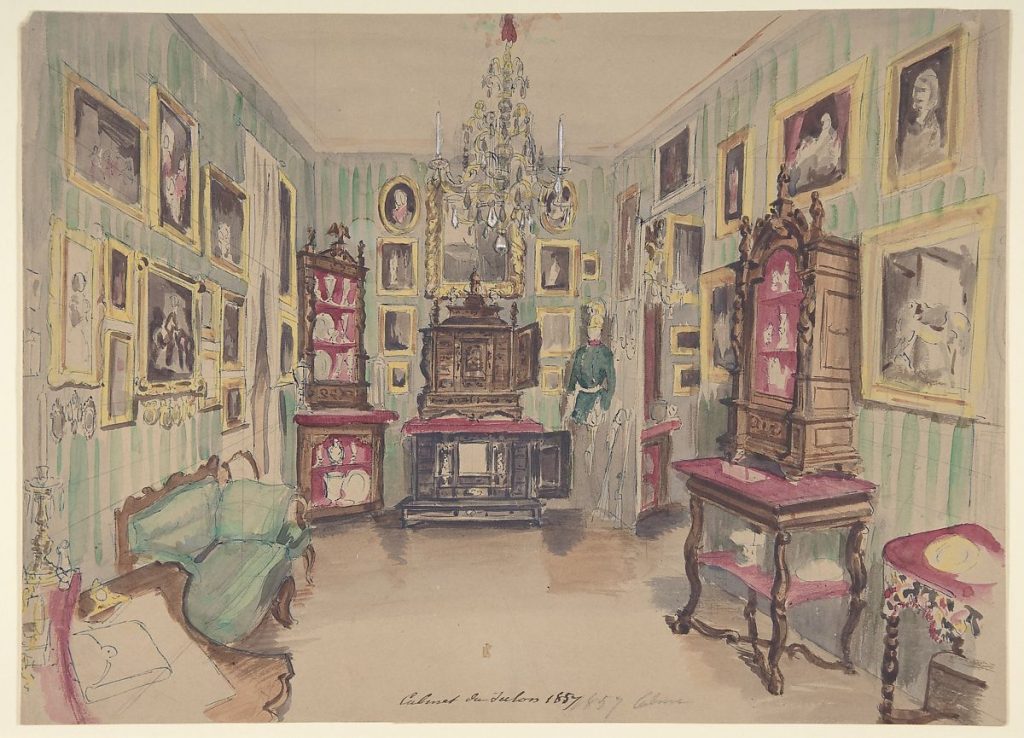 This drawing looks like it depicts a home salon, which we're on board with. Who wouldn't want to have a mini-gallery in their house?
Dancing at the Louvre, Faith Ringgold, 1991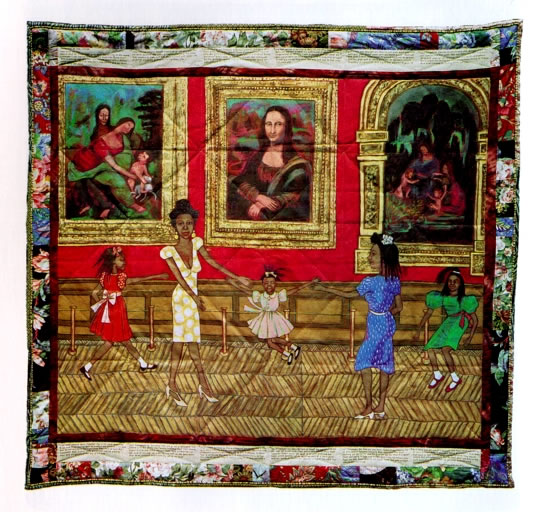 We think we saved the best for last with Dancing at the Louvre. This joy-filled scene also subverts many ideas about art, including those about textile media (usually associated with craft and written off as "women's work" rather than accepted as fine art) and the racial subtext of whose art has historically "mattered" in the art history canon. For its dancing subjects as much as for its subversion, we want to feel like we do when we look at Dancing at the Louvre when we visit any museum, gallery, or place to see art. You can read more in detail about Dancing at the Louvre at the Khan Academy. Ringgold is featured in our first, third, fourth, and third-fourth curriculum.
---
Thanks for joining us for our summer Art Field Trip series! We hope you've enjoyed the ride.
What do we do here at the Art Docent Program? Discover more about us and our curriculum here!
Want more fun art field trips? Check out our blog archives for more!