As we all know, due to the current global health crisis, most of us are either unable to (or don't want to) go out to our favorite places–even though a lot of us now have some free time to do so. Which is why the Art Docent Program blog is taking you on an art-historical journey to some of your favorite places this summer! Join us as we look at art focused on places like the beach, the theater, and other places we can't all make it to at this time.
Our non-bummer artistic summer is starting early here on the blog, and you're invited to join us for the (virtual) ride! Today, we head to the theater!
---
Whether it's movies, concerts, plays, circuses, operas, or ballets, we're definitely missing catching performances live. Luckily, art history is full of performances of all kinds! So get ready for showtime, and let's go on a field trip to the theater.
---
Opera House, Thomas Rowlandson, 1809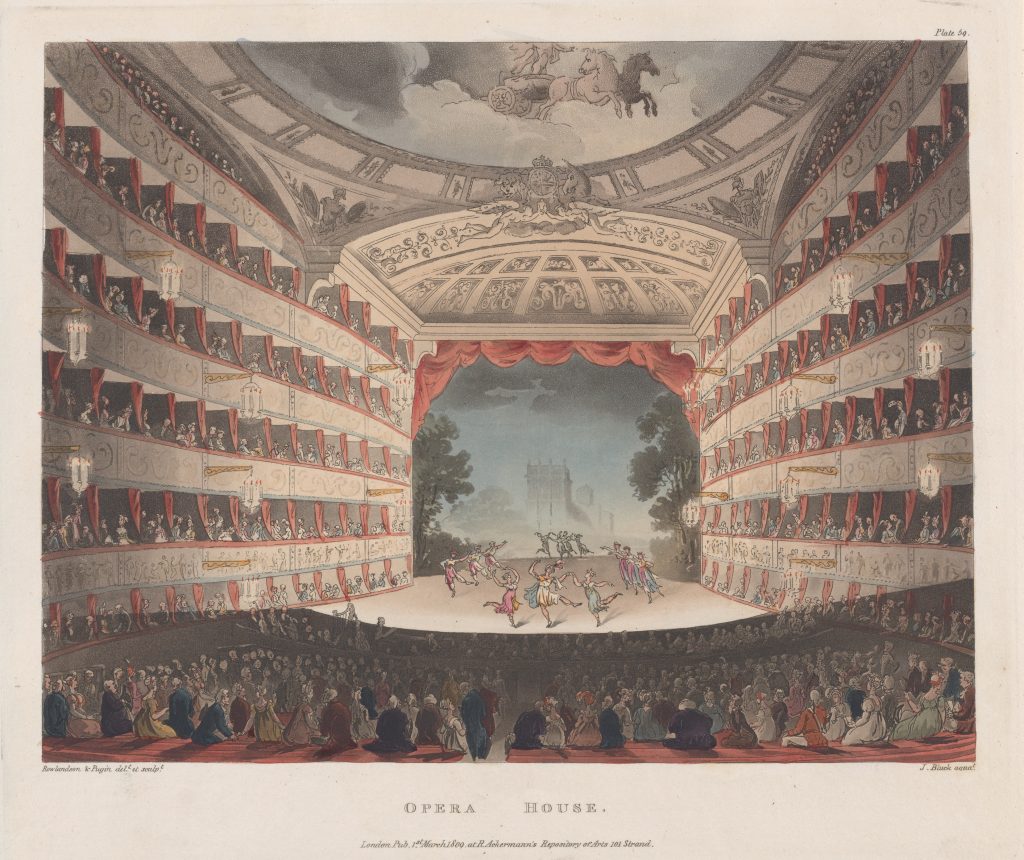 Ever been to the opera? We haven't, either. But British artist Thomas Rowlandson's etching of a ridiculously opulent opera house and performance has got us considering attending one in the future…that is, if we can find something fancy enough to wear.
The Rehearsal of the Ballet Dancers Onstage, Edgar Degas, c. 1874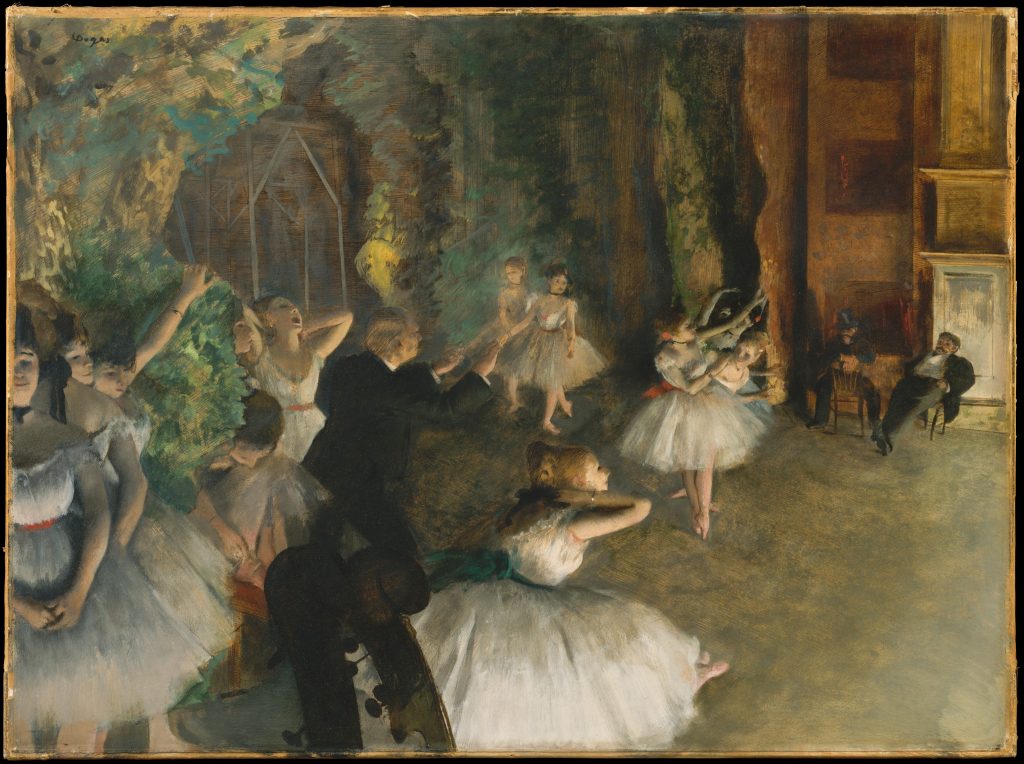 There are so many Degas dancer paintings. But we chose this one as because here, some of these dancers have pretty much had it with rehearsal, as evidenced by the girl yawning in the center left. Degas' artwork is featured in our TK, first, third, and sixth-grade curriculum.
The Concert, Judith Leyster, c. 1631
We love Judith Leyster because so many of her subjects are so expressive, and this painting is no exception. The woman looks like she's just been asked to play "Wonderwall" by an audience member, and the man on the right looks like he'd definitely take that request. Leyster's artwork is featured in our second and fifth-grade curriculum.
Circus, Georges Seurat, 1891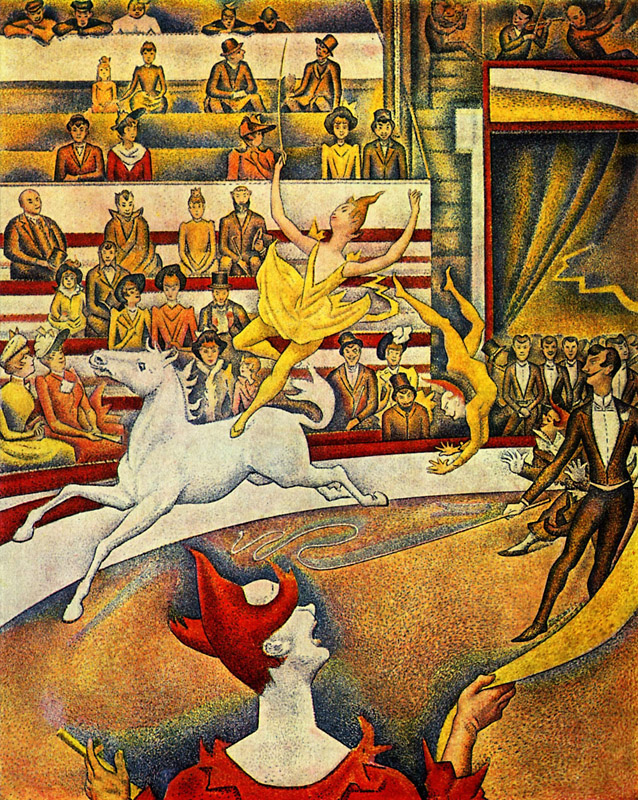 Honestly, we could create an entire post about art set in circuses–it's a favorite subject for many artists. Seurat, too, was drawn to the circus, depicting this scene in bright colors and using his favored pointillism technique. This artwork is featured in our first-grade curriculum, and other works by Seurat are featured in our second, third, and sixth-grade curriculum.
Perspective View of the Interior of the Nakamura Theater with Ichikawa Ebizo II as Yanone Goro, Okumura Masanobu, 1740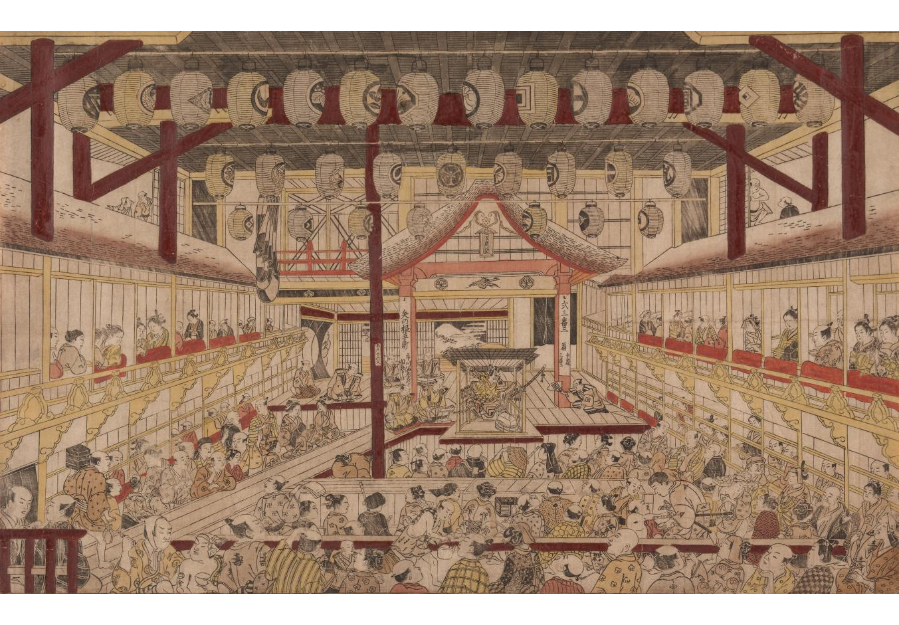 Okay, this performance looks like a lot of fun! Masanobu captures the excitement of the kabuki performance and the spirited audience.
Madame de Saint-Huberty in the Role of Dido, Anne Vallayer-Coster, c. 1786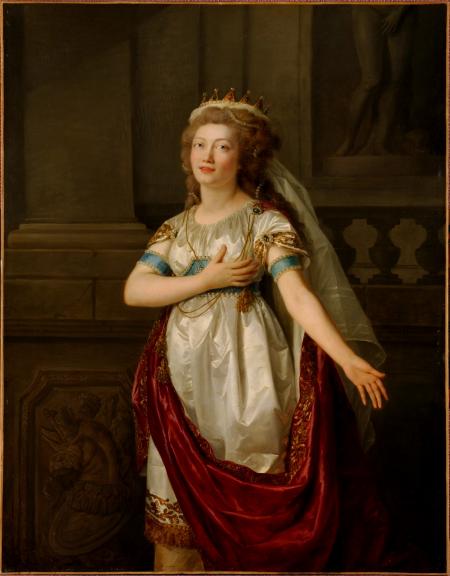 Vallayer-Coster fully embraces neoclassical techniques in her portrait of Madame de Saint-Huberty, a famed French opera singer. Here, Vallayer-Coster depicts her subject in the midst of singing a line from Piccinni's Didon, an opera based on Virgil's Aeneid…which is about as neoclassical as you can get.
Kabuki Theater, Nonoyama Kōzan, 1822


Though this kabuki performance is significantly less crowded than Masanobu's (pictured earlier in this post), it looks just as entertaining. In Kōzan's depiction, we even get the rich backdrops of each scene.
New York Movie, Edward Hopper, 1939
There was a tweet we saw awhile back that said something along the lines of "we all are Edward Hopper paintings now," which doesn't seem completely off-base when looking at New York Movie. The theater looks mostly empty, but the main focus here is on the usher, which is about how we look now when we wistfully remember heading to the movies. Hopper's artwork is featured in our kindergarten, first, and fourth-grade curriculum.
A Bar at the Folies- Bergère, Edouard Manet, 1882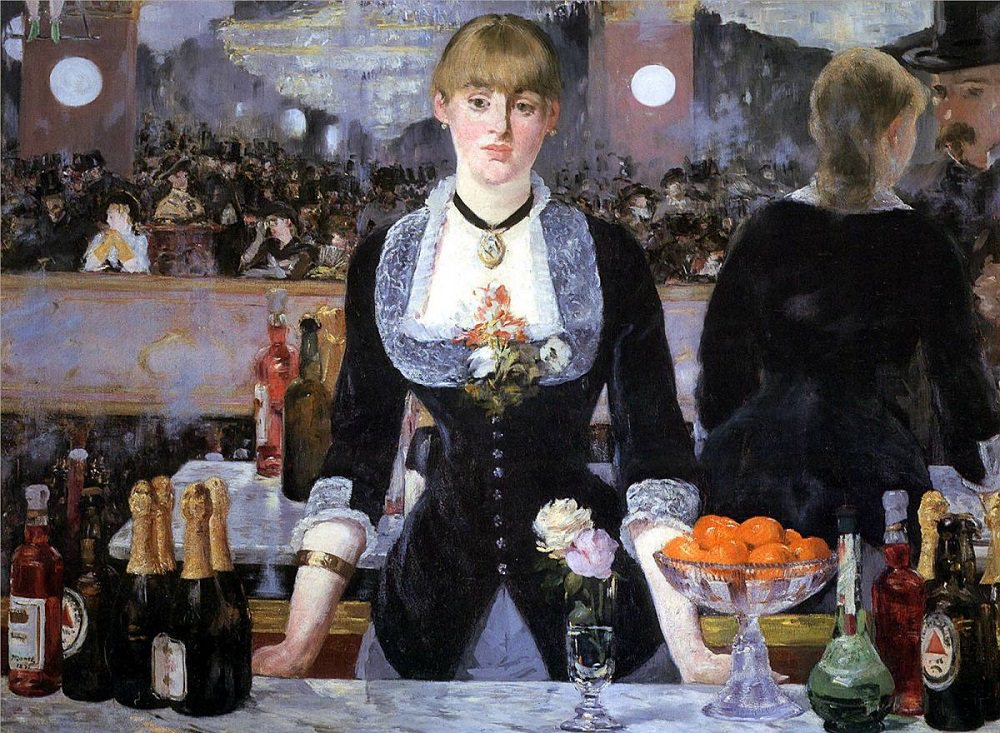 We've talked about Manet's Bar at the Folies-Bergère extensively in another post, but we've never really focused in on it like we have now that we're missing live theater and performances. The brushstrokes! The mirror effect! The idea of grabbing a fancy drink at a crowded theater! Anyway, there are so many details to pick up on here, they'll make you daydream about live performances again until you look like the spaced-out barmaid. Manet's artwork is featured in our fifth-grade curriculum.
---
Find more cool artwork of theaters at the Met, the Cleveland Art Museum, and the National Museum of Women in the Arts.
What do we do here at the Art Docent Program? Find out more about us and our curriculum here!
Want more Art Field Trips and other fun art history articles? Check out our blog archives and our Facebook page for more!