Mark your calendars–there's a chocolate and art show coming back to San Francisco this fall. That's right. What may be the world's two greatest things–chocolate and art–will be brought together for one big, awesome event at The Chocolate and Art Show at SOMArts this November 11-12.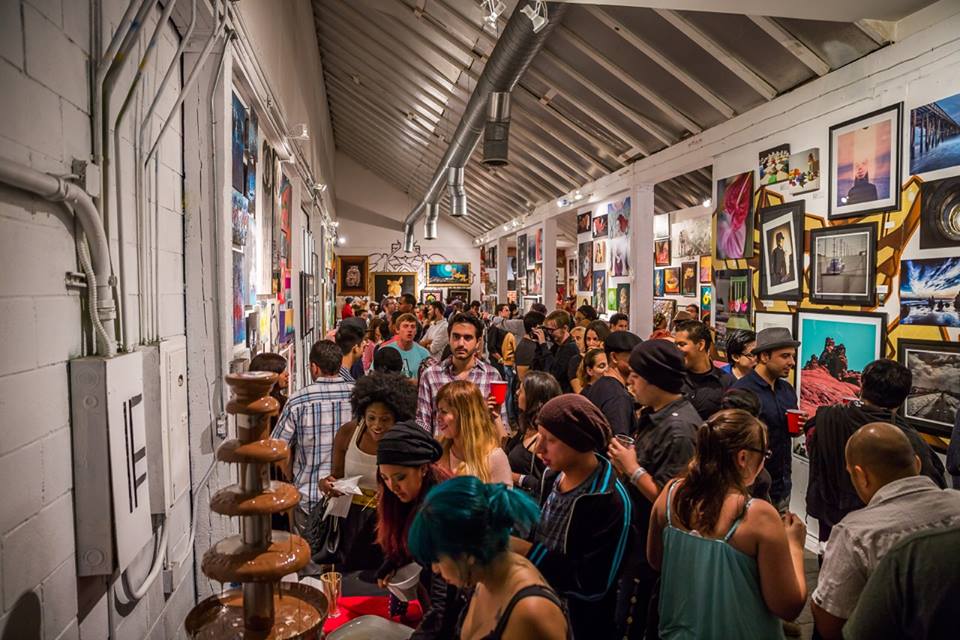 Started in Los Angeles., The Chocolate and Art Show originally began as an event to give locals something fun and unique to do. It's expanded into more cities–Denver, San Francisco, and Phoenix being among them. Any given show features local artists as well as work by underground artists from L.A. and welcomes (on average) over 3,000 people per show.
The Chocolate and Art Show does much more than provide viewers a cool experience. It seeks to build a network of local artists, collectors and viewers that can support each other and collaborate in the future. The event seeks to encourage and stimulate local artists of any and every medium as well as local businesses in each community. In addition, The Chocolate and Art Show wants to bring attention to the nonprofit Artists for Trauma, which, according to The Chocolate and Art Show's website, is "dedicated to enriching the lives of both civilian and military trauma survivors by pairing recovering patients with established artists from various creative disciplines."
Shows include much more than just art. There's chocolate, of course–a free fountain of it–as well as live music, live body painting, local vendors, and food and beverages. It's basically a great excuse for the public to gather, look at art, eat some chocolate, and enjoy themselves.
The Chocolate and Art Show just had an events in San Francisco in April and July, and seeks to bring more to the city's ever-growing art scene in November. The November 11-12, 21+ show will be held at SOMArts Cultural Center in San Francisco, and tickets are just $10 (in advance; they're $15 at the door).
Not in San Francisco? Good news! The Chocolate and Art Show has expanded! There are dates in cities throughout the country: most notably in Los Angeles this coming weekend (August 19-20, 2016) at The Vortex (more information here), Phoenix (September 22-23, 2016), Atlanta (October 14-15), and Dallas (December 8-9, 2016). More dates are generally added a few months in advance, so keep an eye out for a date in a city near you!
So if you're into art and into chocolate–and, frankly, who isn't?–and are looking for something to do in the city near you that'll help local artists and raise awareness for a great cause, look into The Chocolate and Art Show for a night you won't forget.
Check out the short video below for a glimpse of the action! (Contains segments of body painting).
Check out more information on The Chocolate and Art Show on their website!
Love art nonprofits? Check out Artists for Trauma here!
Interested in what we do at the Art Docent Program? Find out a bit more about us here!
Want more fun art news? Check out past blog posts here for more!