Odds are that you're already familiar with Pasadena's Norton Simon Museum, even if you're not aware of it. Though you may not recognize it without the big rose emblem that generally adorns the building's exterior during TV broadcasts of the annual New Year's Day Rose Parade, the Norton Simon's convenient location on Colorado Boulevard sets it up nicely to receive its several hours of fame every year.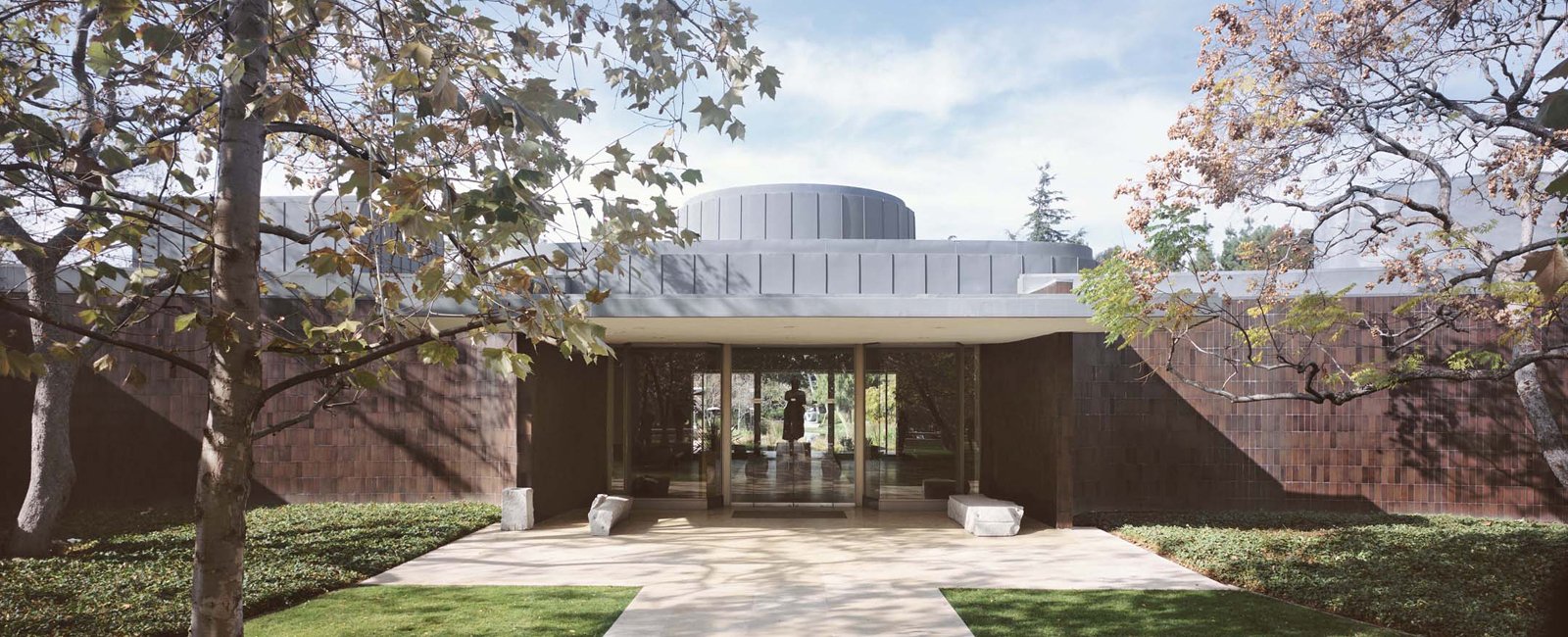 What's even more interesting than the Norton Simon's exterior is what actually lies within the museum. Many of us who happen to see the museum on TV every year never seem to make it through its doors: a real shame, given the treasures the museum holds. With pieces ranging from 14th-century European altarpieces, 4th-century statues from a variety of regions throughout Southeast Asia, and a sculpture garden that redefines tranquil, the Norton Simon is definitely worth stopping in on your next trip to Pasadena.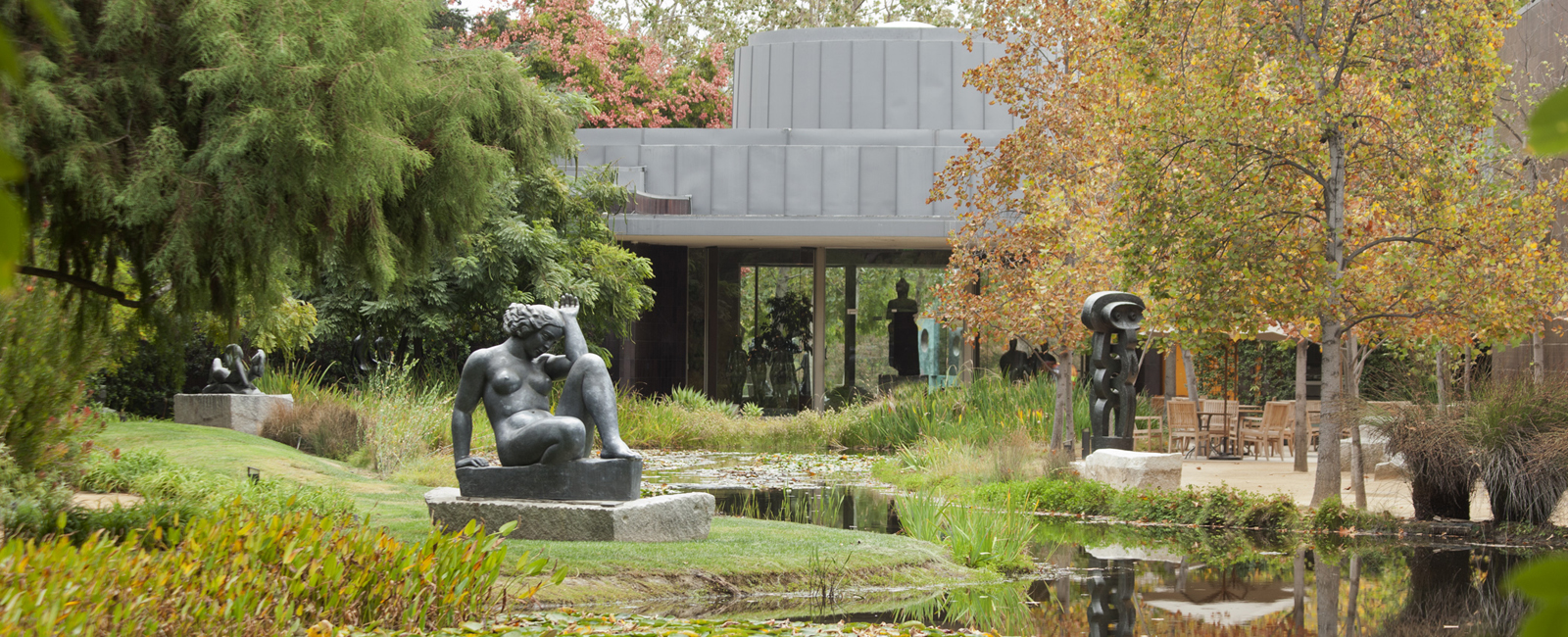 Norton Simon, the museum's namesake was an industrialists and buisnessman whose enormous success in consumer products corporations enabled him to collect artwork from all over the world. His collections found a home in the Norton Simon foundation and, eventually, what would become the Norton Simon Museum. Opened in 1969, the museum has been welcoming visitors for nearly fifty years. A renovation by renowned architect Frank Gehry and landscape designer Nancy Goslee Power in 1999 reinvigorated both the museum's interior and exterior landscape.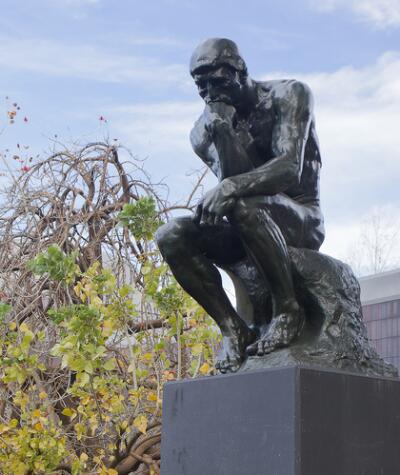 Sculptures from Rodin and Hepworth welcome visitors into the museum, and from the entrance you can see a glimpse of the renowned sculpture garden. The wings of the museum are laid out by date, with most earlier European works in one wing, pieces from the 19th-century and onward in another, and the Southeast Asian pieces in a skylit downstairs wing. Visitors can view pieces by artist, by region in the European wings, where pieces by big names like Botticelli, Raphael, Rembrandt, Degas, and Picasso are all on view. The circular Southeast Asian wing boasts entire pieces of buildings and temples, with plenty of statuary.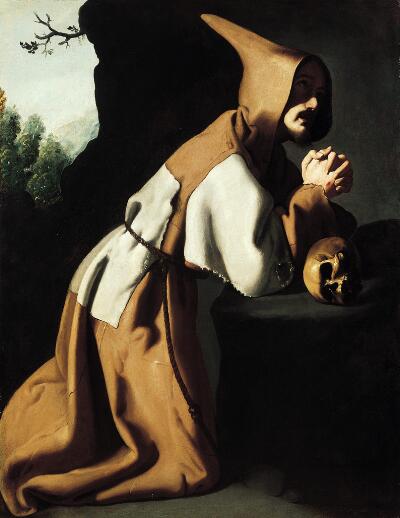 The Norton Simon boasts one of the better Baroque collections I've seen, especially with its Spanish Baroque pieces (which have only recently invited the interest of the academic community). Zurbarán's detailed Still Life with Lemons, Oranges, and a Rose and his dark, shrouded-in-mystery St Francis in Prayer are two of the artist's best-known works, and are absolutely not to be missed. Also noteworthy in the museum's Baroque are their Dutch still lifes, including one by Rachel Ruysch and Rembrandt's Self Portrait and Portrait of a Boy. Not to be missed in the 17th-18th-century wing is Tiepolo's larger-than-life The Triumph of Virtue and Nobility Over Ignorance, which takes up nearly an entire wall. In the opposite wing, be sure to check out Sam Francis' equally-epic-in-proportions Basel Mural I, and Brancusi's Bird in Space, which almost hums in the natural light from the skylight.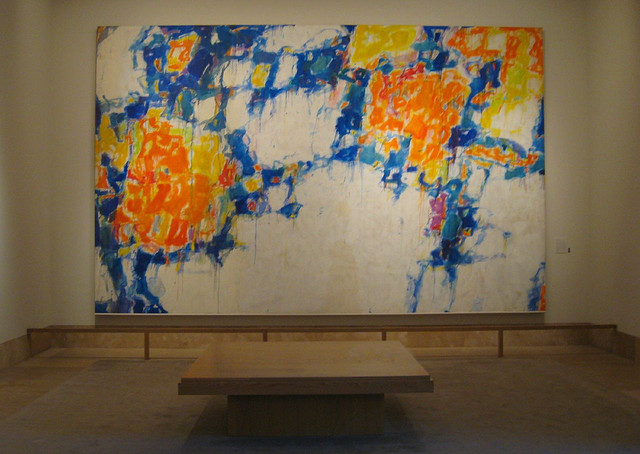 Of course, there's a highlight in nearly every room and in the sculpture garden outside: these are just a few personal favorites. The good thing about the Norton Simon is that while there's a good amount of art, the museum is doable in one day. (Not that you won't want to return, of course.) Its open, visitor-friendly design allows for easy viewing and movement throughout the galleries. The Norton Simon is also good about hosting events and workshops for kids: everyone under 18 is free, and you'll often find game nights and story time scheduled on the museum's website.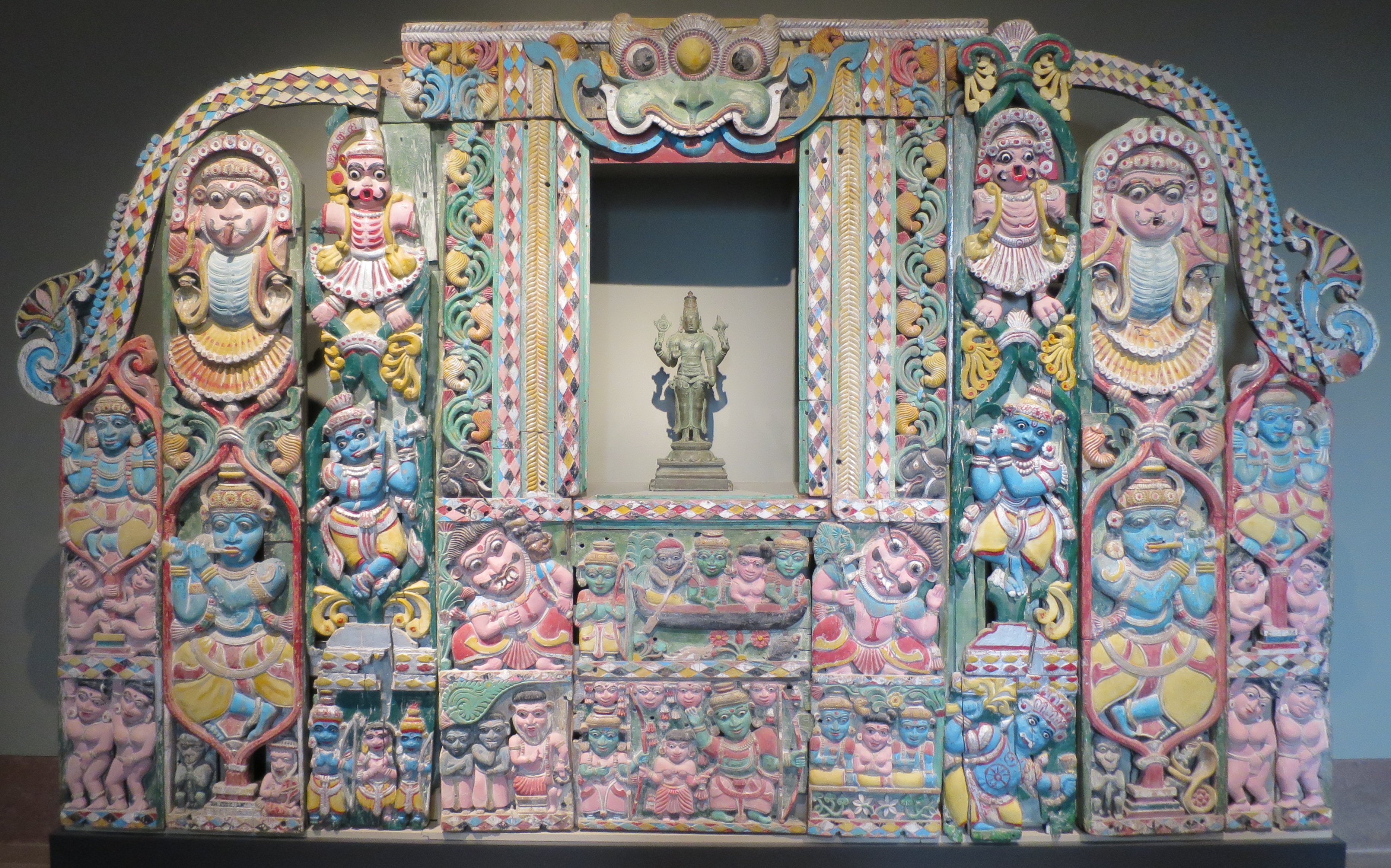 Whether you're in Pasadena for New Years', the Rose Bowl, or just for fun, you'll want to stop in at the Norton Simon for a visit to soak it all in!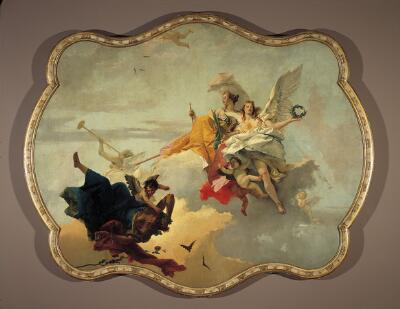 ---
Planning your next trip? Visit the Norton Simon Museum's website for more information!
What do we do here at the Art Docent Program. and which of these artists are featured in our curriculum? Discover more about us here! And don't forget to like us on Facebook!
Want more on art museums and galleries? Check out our blog for more art news!