This year marks the fiftieth anniversary of the opening of the Los Angeles County Museum of Art, better known by its acronym, LACMA. Though it's unlikely that you've never heard of LACMA, you've almost certainly seen it, as several of its large-scale exhibitions like Levitated Mass and Urban Light are featured in countless advertisements for the museum, the City of Los Angeles, and all over social media. And in honor of its big birthday, LACMA has a new exhibition titled 50 for 50.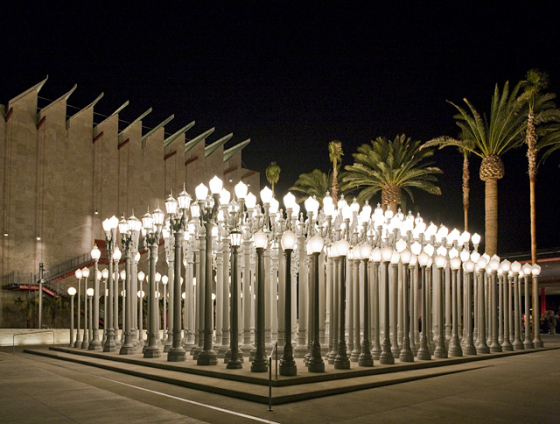 According to LACMA's website, the over 120,000 pieces in its collection are available for the public to view completely thanks to its donors. The 50 for 50 exhibition aims to capture the spirit of that generosity and shower it back on the public. It features a "selection of highlights from the recent…bequest of A. Jerrold Perenchio," including  "a collection of masterpieces from the 19th and 20th centuries by artists including Edgar Degas, Henri de Toulouse-Lautrec [and] Edouard Vuillard." In addition, the exhibition features works by such western artists as  Monet, Warhol, and Ingres, as well African art and decorative arts.
We here at the Art Docent Program wish LACMA a very happy birthday and hope that their collections of both more art historical pieces and contemporary art continue to grow. Very few museums have managed to do what they have in only 50 years. Here's to 50 more!
To find out more about LACMA, check out their website here!
Interested in what specific pieces are featured in the 50 for 50 exhibition? Check it out here!