Readers and art history lovers rejoice: your holiday season is about to get much more merry. We have good news for you: Getty Publications, associated with The Getty Museum, has a virtual library where you can check out over 250 books on art, art history, and more online.
Yes, we're telling the truth.

It gets better. In addition to art and art history books, their library also contains scholarly texts and conservation texts from Getty Conservation and Getty Research Institutes. You can read these books online using Google Books, or download them as a PDF.  According to this article from My Modern Met, if you'd rather read a physical copy, Getty Publications has your back. Each title allows you to search the WorldCat database, a site that will search the title and tell you which libraries near you have that particular book.
So whether you're into the working relationship of Rubens and Brueghel, the photographs of Julia Cameron, or landscaping in the Roman world, there's a book just waiting for you to read it by heading over to the Getty's virtual library here.
But wait: there's more.
You can also access art books online via the Metropolitan Museum of Art and the Guggenheim. Many books dealing with each museum's respective collection(s) are available to read online for free, as well as other art and art history books in general. To access the Met's over 1600 books (!), simply go to the MetPublications page and click on the link on the menu on the left-hand side of the page that says "Books With Full Text Online." To access the Guggenheim's online books, simply follow the link to their Internet Archive to see all of the 200+ volumes they have available to the public.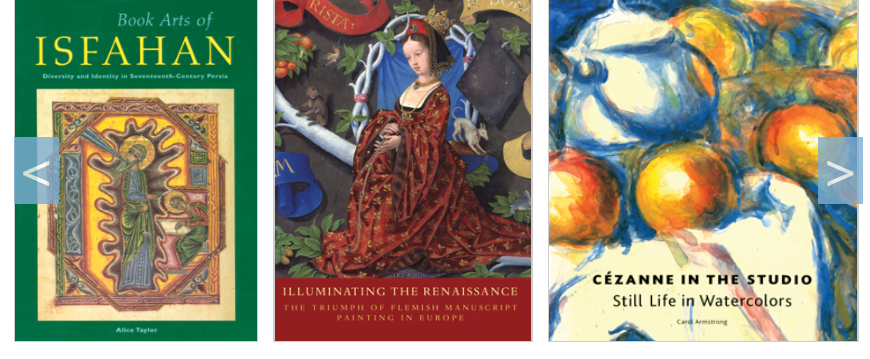 As more and more museums take advantage of digitization tools, we're excited to see what else becomes available online. More and more resources are becoming available to the public instead of simply being available to academics, and we can't wait to discover more about all the books that are currently available to us everyday art-lovers.
What subjects would you like to read more on that you think major museums should make a point of digitizing? Share in the comments below!
Now, if you'll excuse us, we have some reading to do.
---
Read more on The Getty's virtual library at this link.
Read more on The Met's virtual library at this link.
Read more on The Guggenheim's virtual library at this link.
What do we do here at the Art Docent Program? Discover all about us and our curriculum here!
Want more on fun art reads? Check out the rest of our blog for more!
Don't forget to like us on Facebook to keep up with us!