I just read about this REALLY awesome organization called ArtLifting on CNet, and they need your help!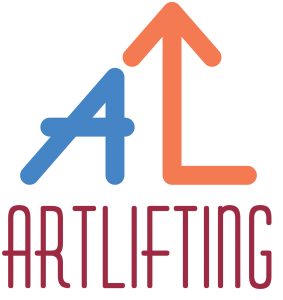 Who are they?
From their website:
We empower homeless, disabled, and other disadvantaged individuals through the celebration and sale of their artwork. When an artist gives ArtLifting a piece of artwork to be displayed on the website, the artist tells us how much he or she wants to receive when the original artwork is sold. ArtLifting signs a contract requiring us to pay the artist the amount that he or she identified (usually more!). Artists always receive the majority of the proceeds from the sale of original works. For art prints, artists receive 55% of the gross profit. ArtLifting keeps a portion of the proceeds to pay for operating costs (website maintenance, marketing, inventory storage, taxes and fees) and a low margin to help grow the business.
What's their goal?
The managers of ArtLifting want to raise $20,000 to expand their business from its current Boston base to New York, Detroit, San Francisco, Chicago and Washington, DC. The Kickstarter ends September 11, in just one week! As of this posting, they have about $8,600 raised. Go support their efforts!
How else can I help out?
You can buy work from the artists! They sell paintings and iPhone cases. Check out their gallery!
You can check out their Artist Profiles, too, which include videos like this one of Dante Gandini:

Click HERE to donate to their Kickstarter!