You may have seen chalk art before (whether it's creating with kids in your own driveway, or Bert's creations in Mary Poppins), but you've probably never seen it quite like this.
Every Memorial Day weekend, the Mission Santa Barbara hosts I Madonnari, an Italian-style street painting festival. Named after Italian street painters, the event benefits the Children's Creative Project, a "nonprofit arts education program of the Santa Barbara County Education Office…[that] serves 50,000 children in more than 100 schools with visual and performing arts workshops and performances throughout Santa Barbara and San Luis Obispo counties," according to I Madonnari's website. Businesses and/or private donors can sponsor a square, either choosing their own preferred street painter or have one recommended to them by I Madonnari.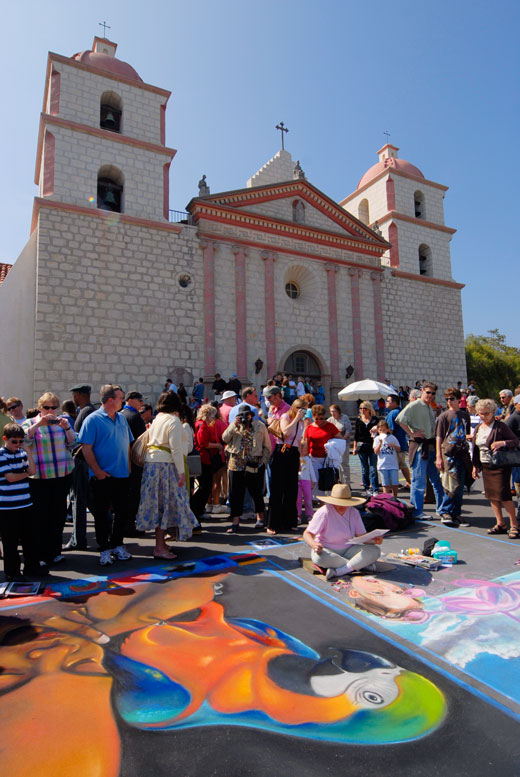 Like most art festivals, I Madonnari is an experience that's probably best experienced in-person. The sheer number of artists, visitors, and sponsors that come out for this event reflects the community's dedication to the arts and education. And if you know anything about the Art Docent Program, you know that that's what we're all about.
We were lucky enough to visit the festival on our last visit to Santa Barbara. Check out some of the pictures below from I Madonnari 2017–and start planning your visit to next year's I Madonnari festival!
**Disclaimer – amateur photographer at work**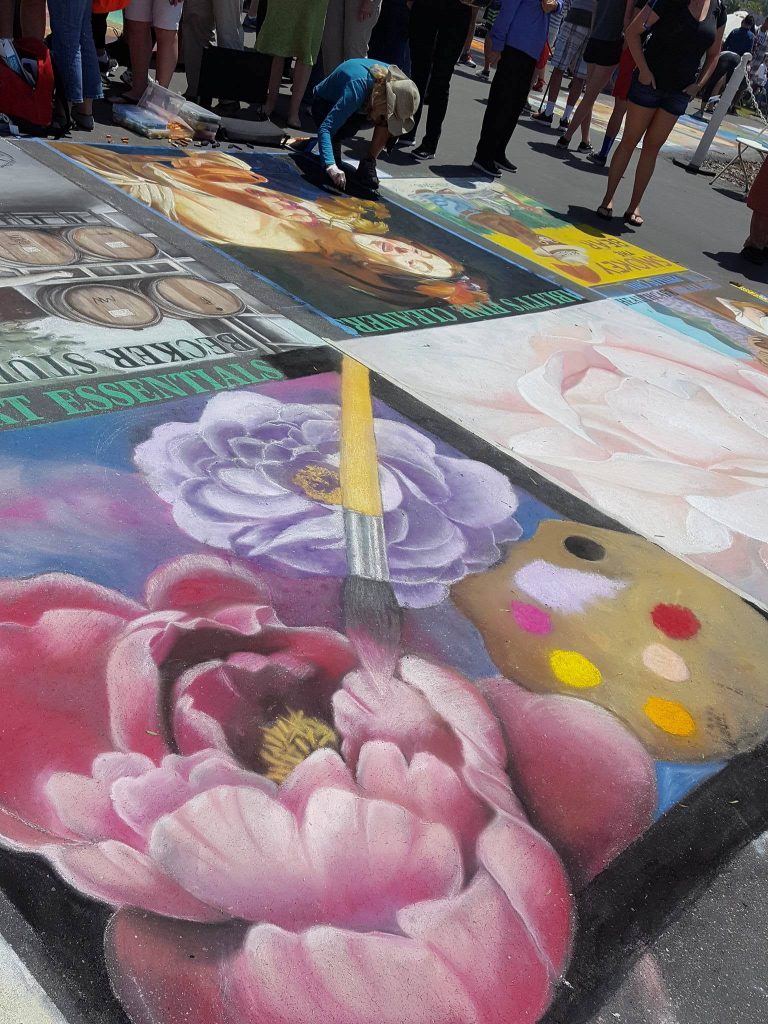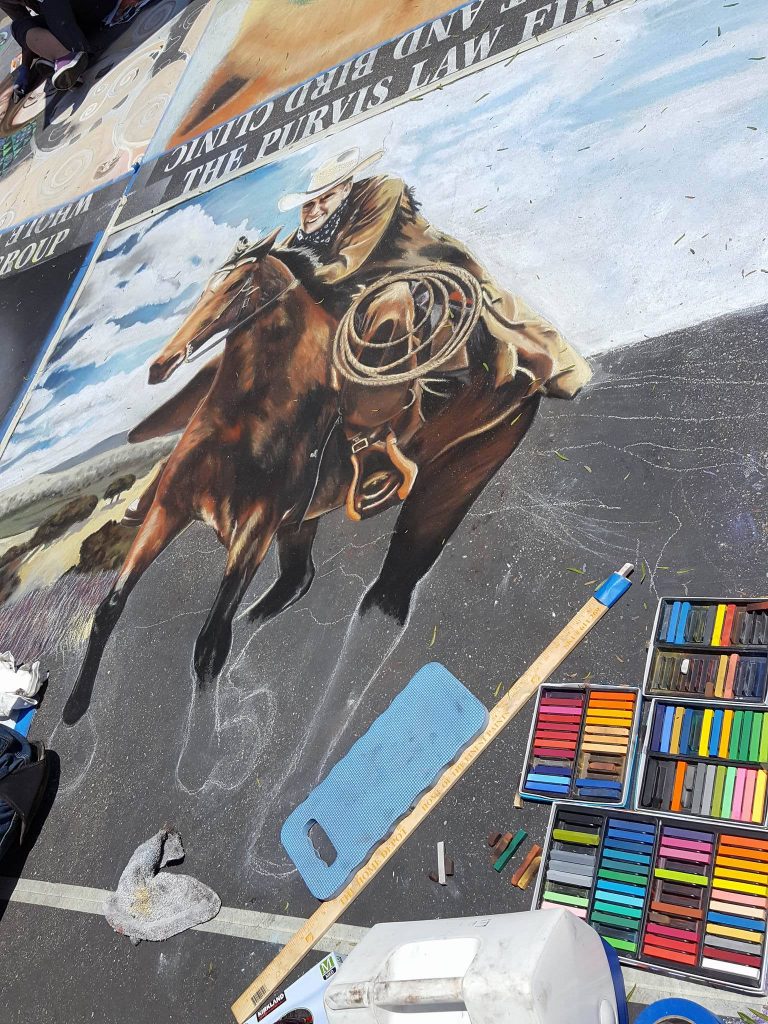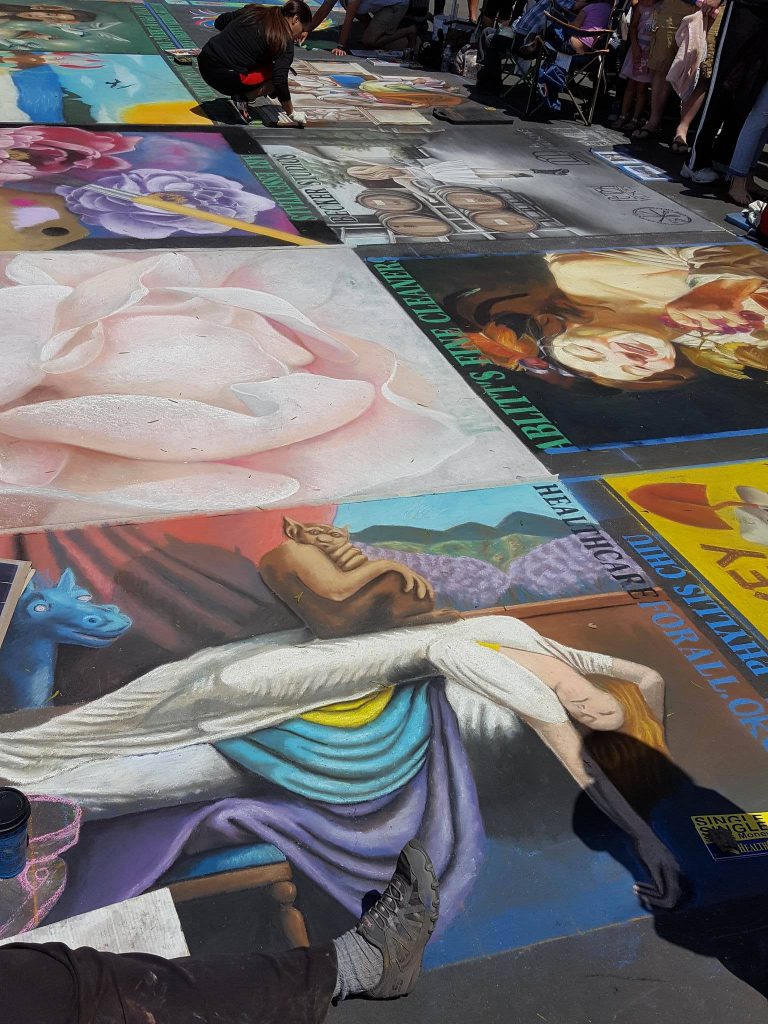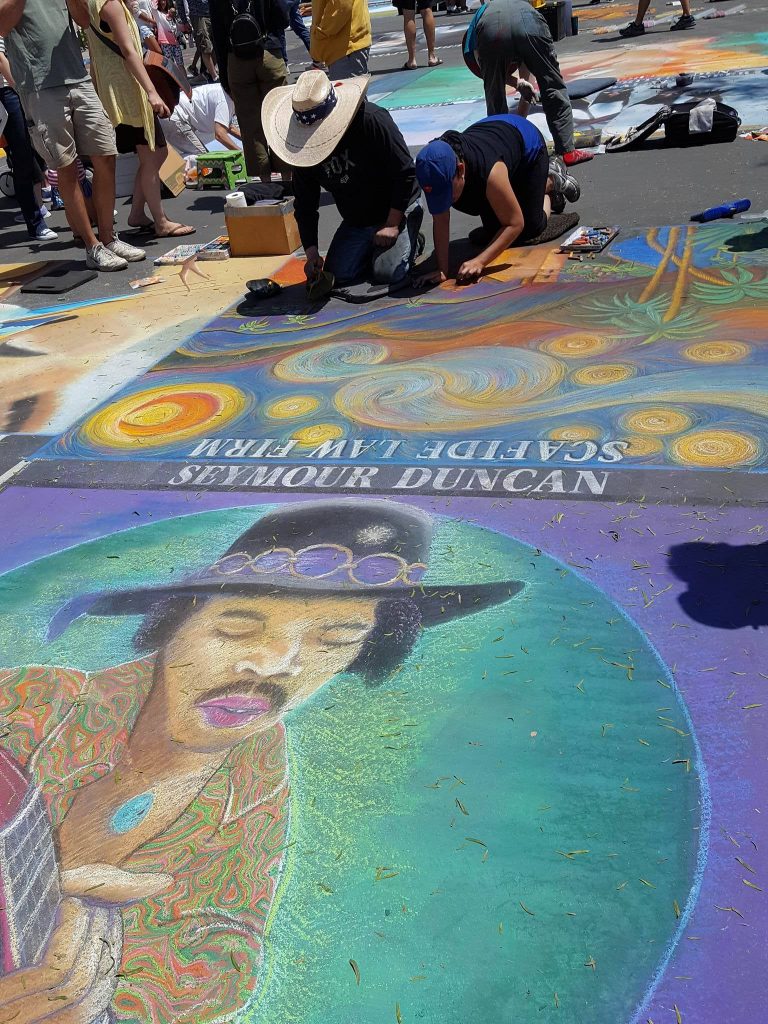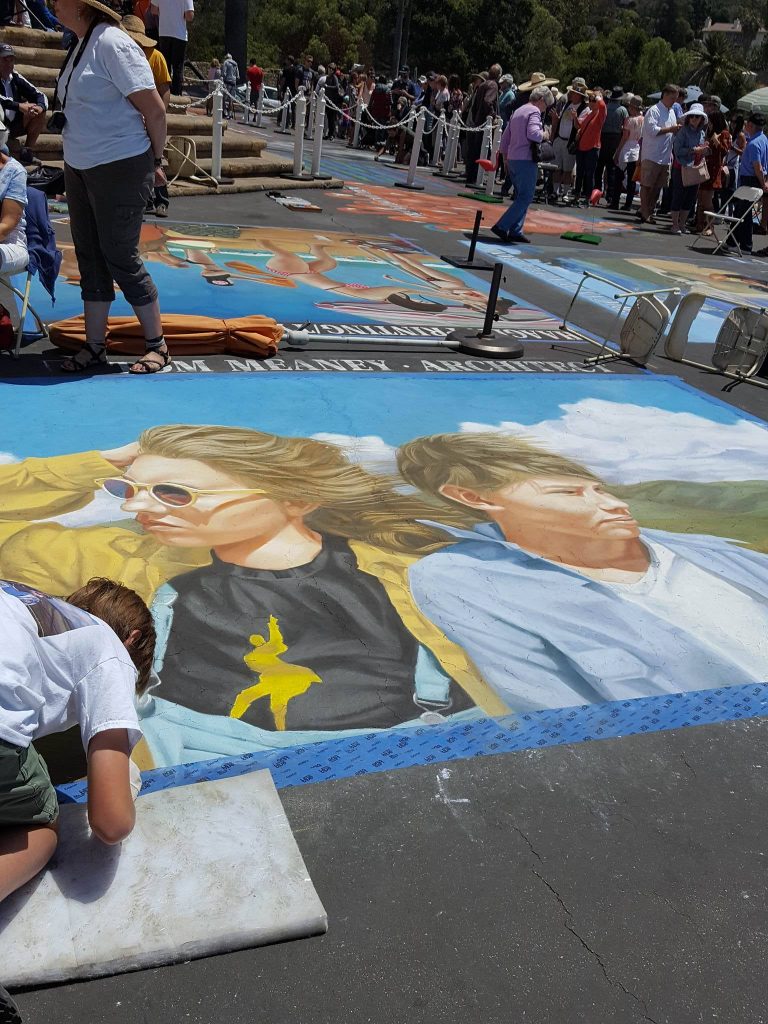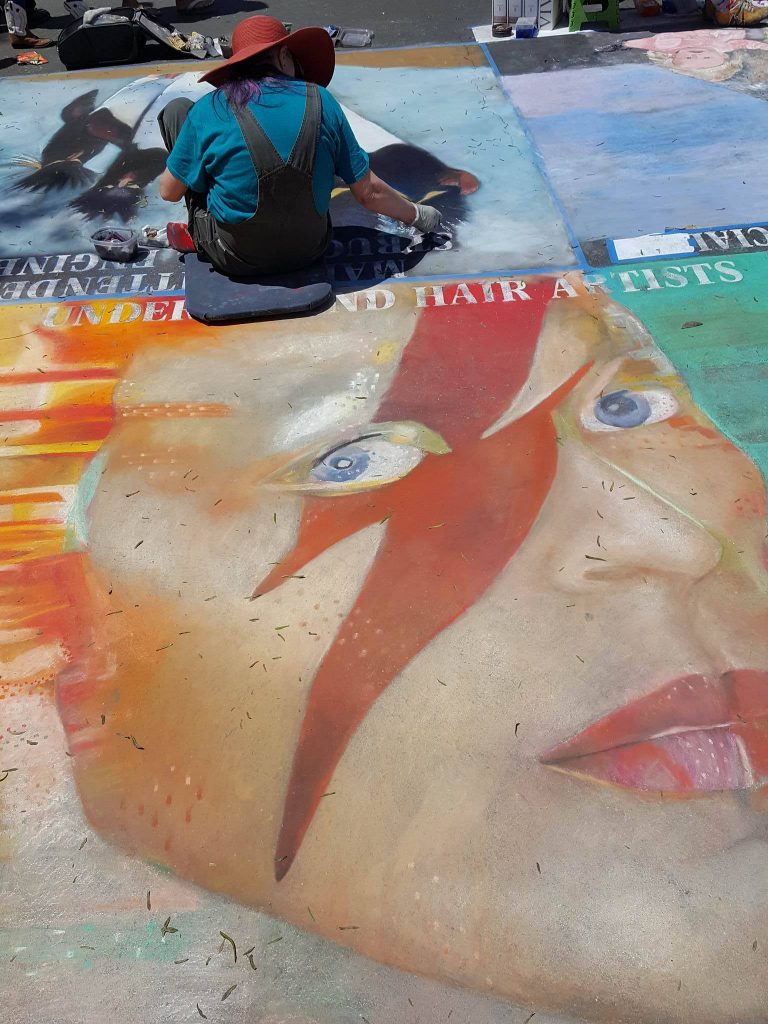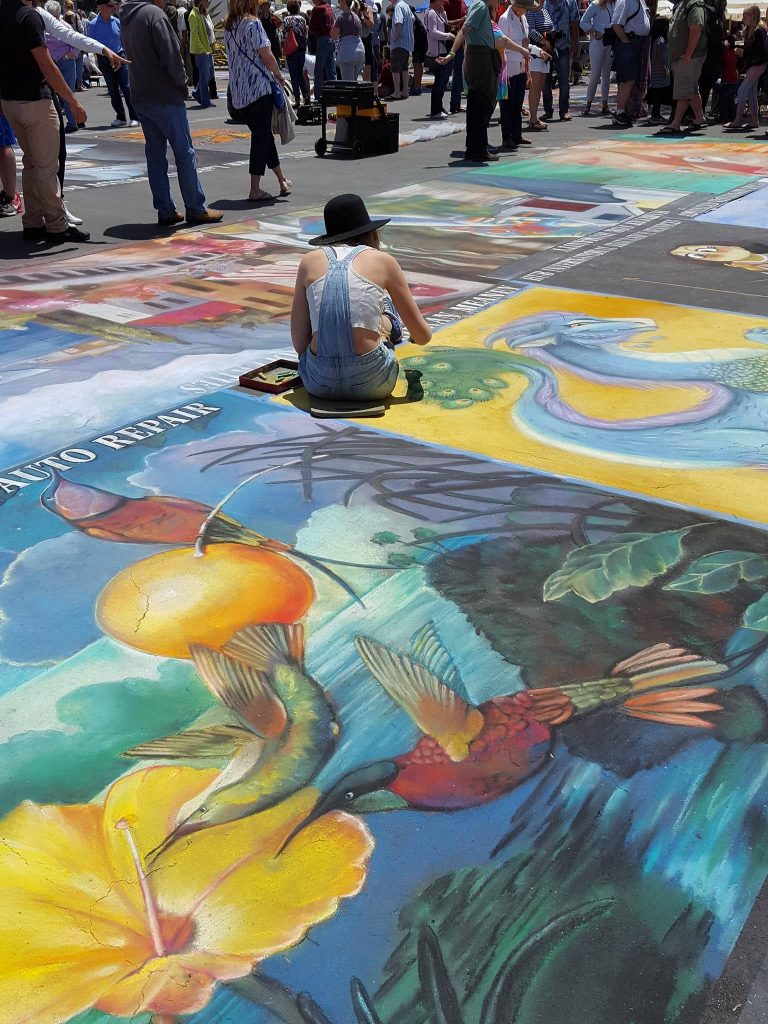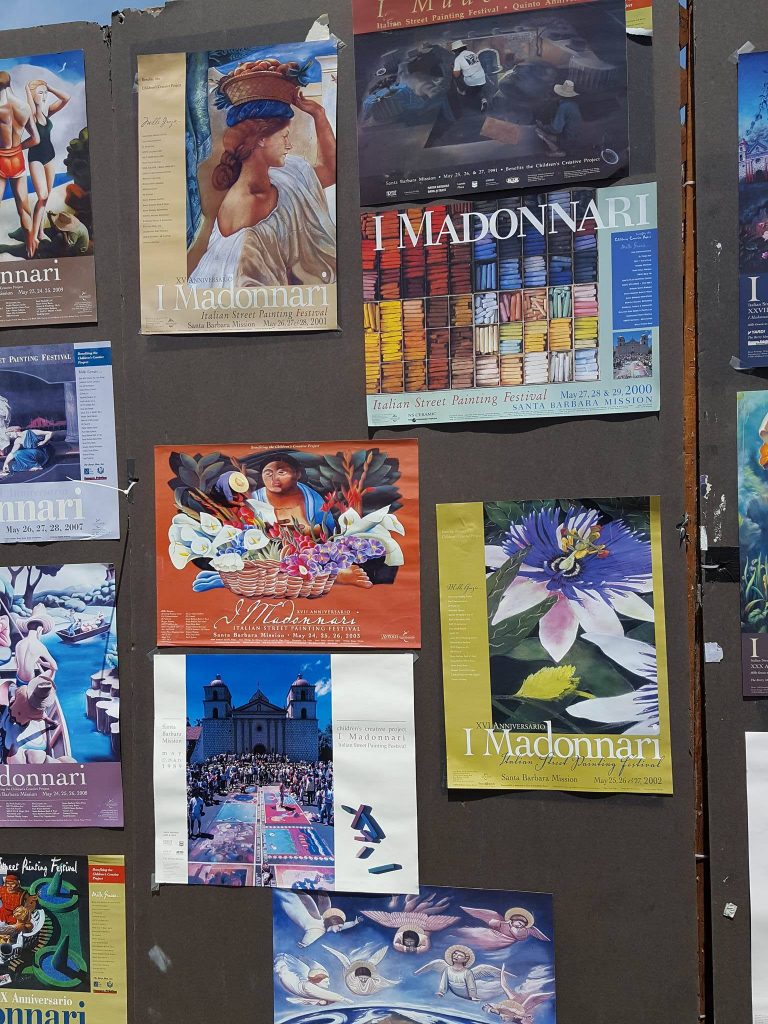 ---
Discover more about I Madonnari at their website.
Find out more about what we do at the Art Docent Program and about our curriculum here!
Don't forget to follow us on Facebook to keep up with us!
Want more on fun art events? Check out our blog!