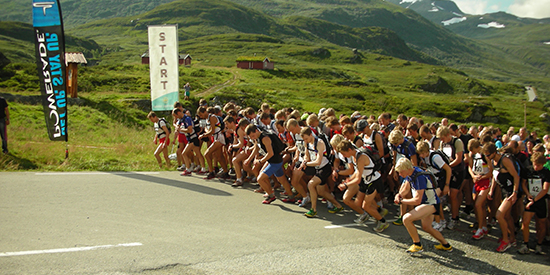 This last Saturday, the 16th annual Race for the Arts took place in Sacramento, with hundreds of workers running or walking a 5K course after raising pledges for art organizations. 100% of the pledges went to the art organization of their choice, with over 100 organizations listed as beneficiaries, from elementary schools to orchestras to theater companies. In addition, the festival featured booths for many of these groups, which offered prizes, actors in costume, live music, and more! You can learn more about the event here.
Not only can they be a lot of fun and a physical challenge, but these sorts of runs can be a great way to earn money for art in YOUR school, including funding the Art Docent Program. Here's some good tips to get you started planning your own run:
1. Do the prep work for your run.
Make sure as many people can participate as possible! You want a course that is fun and isn't too challenging for walkers or even people in wheelchairs. Also check to make sure you don't need permission to use any land your course goes through. Try creating a course based around the school you're supporting to show it off. Consider: will there be separate races for different age groups? Will there be prizes for the winners?
2. Organize your volunteer team.
You'll need people to organize the starting and finish lines, as well as different areas along the course. Different teams should be in charge of check-in, the PA system, safety and first aid, and any booths you set up.
3. Consider having a festival, too.
This part can be a lot of fun! In addition to just earning money for the arts, why not show off your students' art? Different stations can show off Art Docent Program artworks created by students of each grade. You can also have booths where parents can sign up as Docents and can learn more about the Art Docent Program, as well as the need for art education. You can also sell food and drinks at different stations, or even have music playing! Remember you'll need to find people to run all these booths. Ask your Docents if they can volunteer their time.
5. Enroll participants.
Make sure you get all the important information from your runners, like their name and phone number, their emergency contact, fundraising goal, etc. Websites like myevent.com and youcaring.com are great for organizing fundraising events. For a fee, many websites, including MyEvent, will also give your registrants their own personal fundraising page through which their supporters can donate online.
4. Notify people of your event.
For your run to be a success, you'll need as many people as possible to pledge, which means getting the word out. Have your school send home pledge sheets with students. Request a listing in the events calendar of your local paper or an online board. Create a Facebook page and website.
6. Keep in Touch.
Make sure people know what to expect! Send out race day schedules, rules, check-in information, and info about what else is happening at the run. If you have prizes for the winners of your races, feel free to share those, too! Keep people up-to-date on any new information, changes to the event, and even the weather forecast.
I know, that's a lot to remember. But if you need help remembering all these tips, remember this acronym:
D

O

C

E

N

T

Do the
prep work.

Organize
volunteers.

Consider
a festival.

Enroll
participants.

Notify
people.

Keep in
Touch.
Lastly, remember to have fun! If you follow these steps, you'll have a great charity run that your whole school can enjoy.