The Petersen Automotive Museum in Los Angeles is celebrating unique pieces of high art on what might at first seem like unlikely canvases: lowrider cars. Opened last month, The High Art of Riding Low: Ranflas, Corazón e Inspiración  is currently running through July of next year. The exhibit celebrates lowrider culture and, according to the Petersen's website, "examines the diversity and complexity with which 50 artists visualize, celebrate, and interrogate the lowrider car through vehicles, paintings, sculptures, and site-specific installations."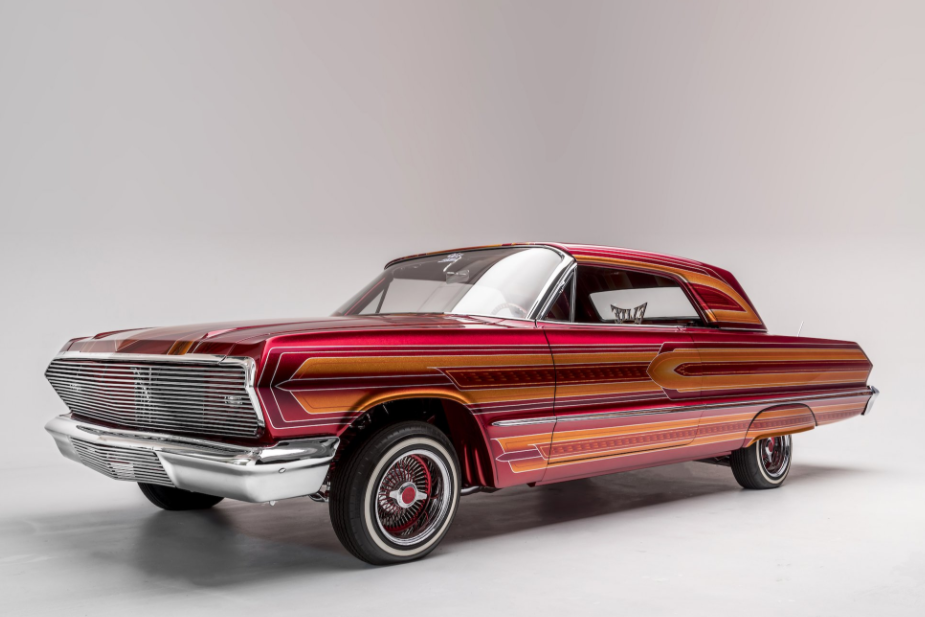 It would make sense that a museum specializing in automotive advancements located in the city most often associated with driving (if not traffic) would be one of the first to recognize the creativity of the low rider car. Low-riding cars (or ranfla, as the Petersen's website tells us) have inspired many artists, but, as the Petersen's website notes, they're especially celebrated by Chicano/a artists across the Southwestern U.S. Symbols of pride (corazón) and everyday life experiences adorn many of the most intricately-decorated lowriders. And through customized parts and add-ons, each car is almost completely unique.
The artists featured in the exhibit take much of that mindset and apply it to the works they've created for the exhibition. For many, lowriders become a "canvas for self-expression" and inspire "generations" of creativity. And it's not hard to see why–just take a look at some of the pieces below.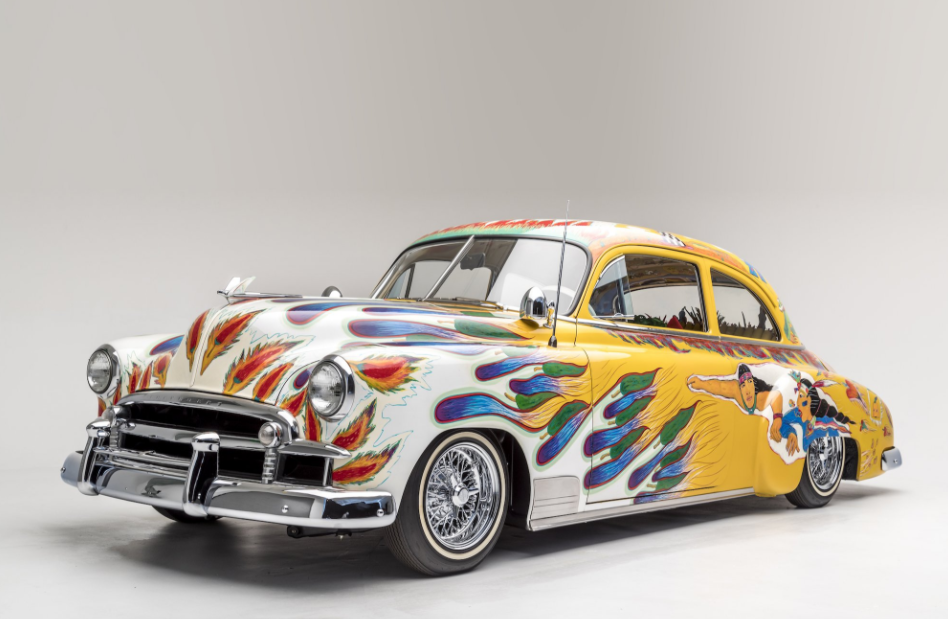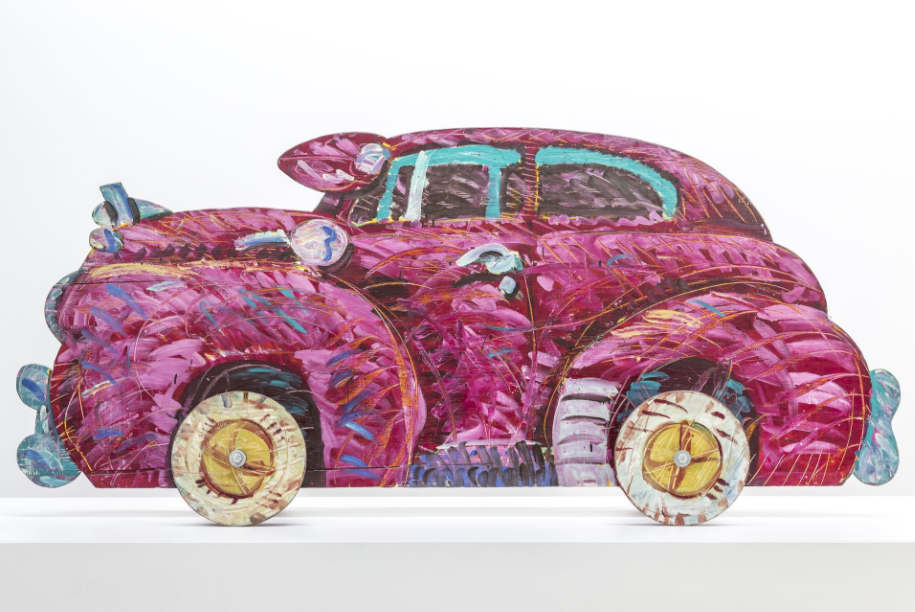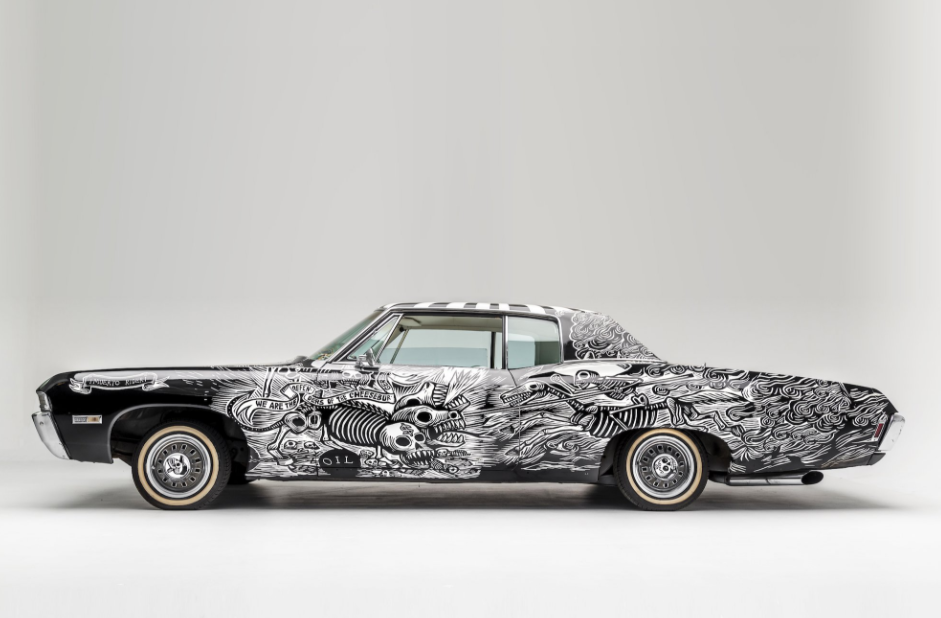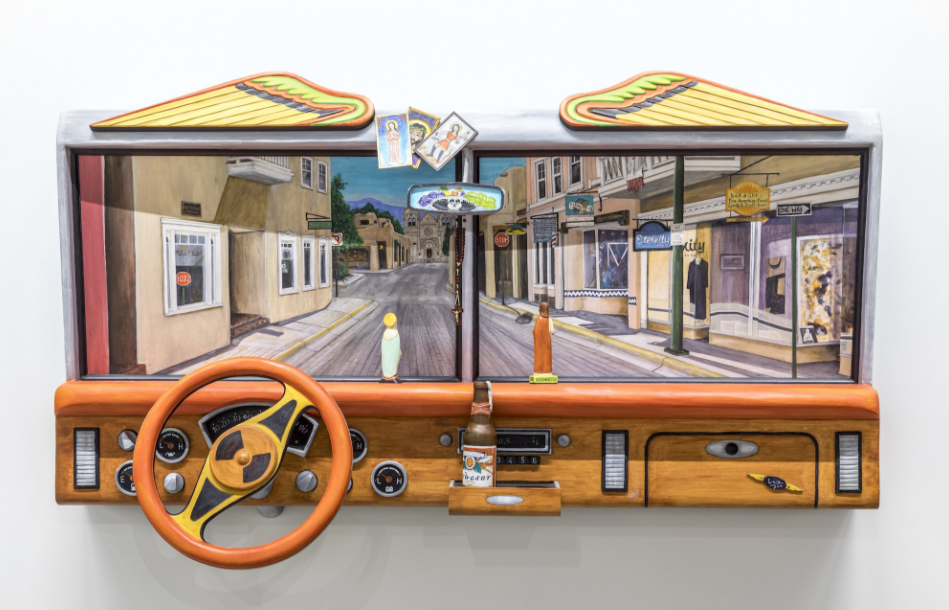 Exploring how artistic expression can turn a mass-produced car into a completely unique machine and work of art is what the Petersen's exhibition means to showcase, and it looks as if it's doing it well. That, and it might help you understand why your uncle (or equivalent close family member) is obsessed with working on their car–it can be a form of self-expression (though probably not as aesthetically-detailed as the lowriders from the exhibit).
Which car is your favorite? Which would you drive? What design would you want on your car? (We've got our eyes on the black skeleton Chevy Impala–who wouldn't want to drive a car with a name like Muertorider?) Share in the comments below!
---
Discover more about what we do here at the Art Docent Program here! And don't forget to follow us on Facebook!
Scheduling a road trip to see this awesome exhibit? Visit the Petersen Automotive Museum's website for details!
Want more on cool exhibits around the world? Check out more of our blog posts!