If we name a classic Disney film, odds are that a particular image from that film will come to mind. Alice and Wonderland might bring to mind a girl glancing up at a caterpillar smoking on a toadstool, while Peter Pan conjures up images of Peter flying through the sky, clashing swords with Captain Hook.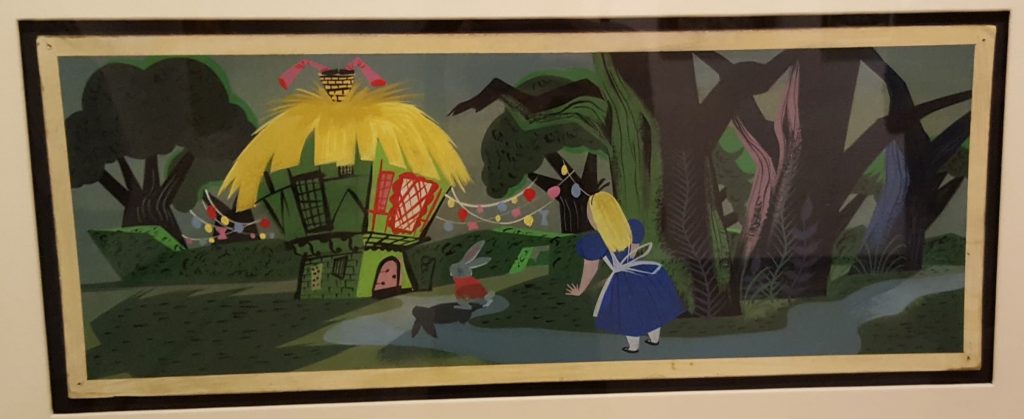 Both of these iconic images, plus many more, are the work of one woman, Mary Blair. The notable concept artist and illustrator is the focus of a current exhibition at Chapman University's Hilbert Museum of California Art. Our blogger recently stopped by the exhibition and took a dive into Mary Blair's magical world.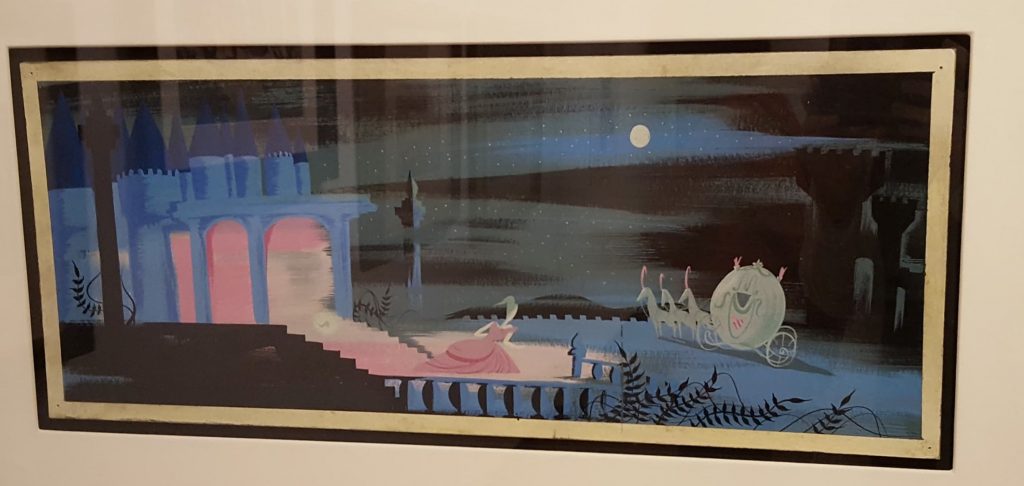 Mary Blair was one of Walt Disney studio's most famous artists. Responsible for concept art, her fine artwork defined many Disney classics. Beginning with Dumbo in 1941, Blair's artwork and backgrounds appeared in many more Disney films through 1953, such as The Three Caballeros, Melody Time, Cinderella, Alice in Wonderland, and Peter Pan. Though she left the studio in 1953, Blair enjoyed equal success as an illustrator for Little Golden Books.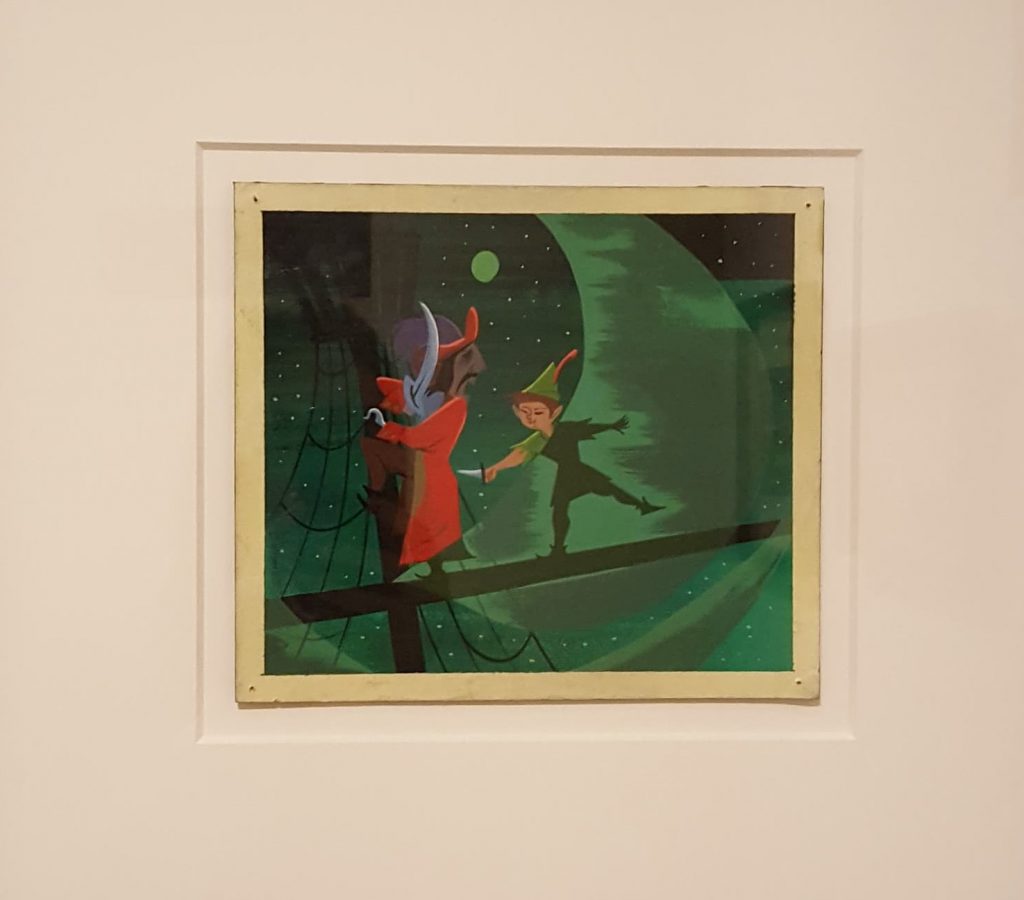 Blair was one of the few female artists in Disney's mostly-male studio. Her unique way of rendering whimsical subjects caught Disney's eye, so much so that Blair eventually became one of the studio's most influential concept artists. Even after she left the studio, her artwork went on to inspire generations of illustrators. In addition, Blair's artwork defined a moment not only in Disney history, but in illustration. Her artwork is synonymous with midcentury illustration.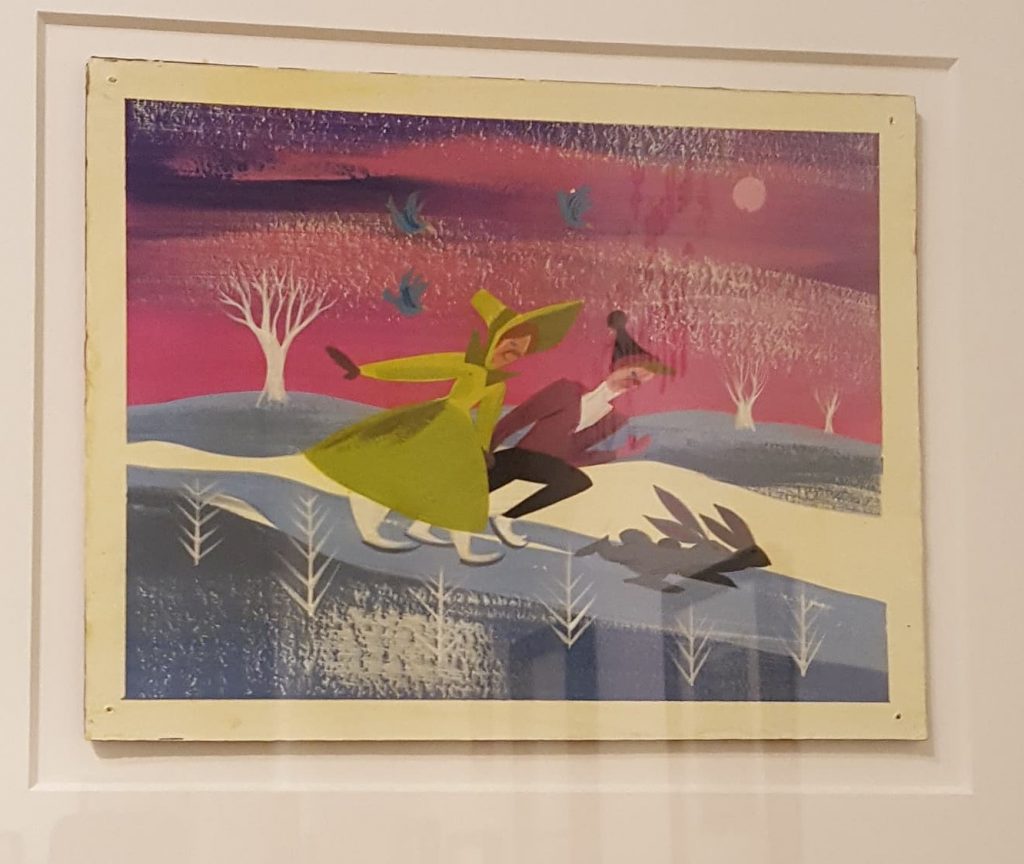 The small-but-mighty exhibition currently on at the Hilbert Museum of California Art in Orange serves as a lovely introduction to the work of Mary Blair. Concept art with scenes immediately recognizable from Disney classics make up most of the exhibition–which is remarkable, considering that concept art is generally used to help visualize the tone of a film, and doesn't necessarily resemble the finished product. Explosions of color, whether the defining greens of Peter Pan or the rainbow-colored Wonderland Alice first sets foot in, punctuate the exhibit, making us wonder why the public hasn't heard more about Mary Blair until now.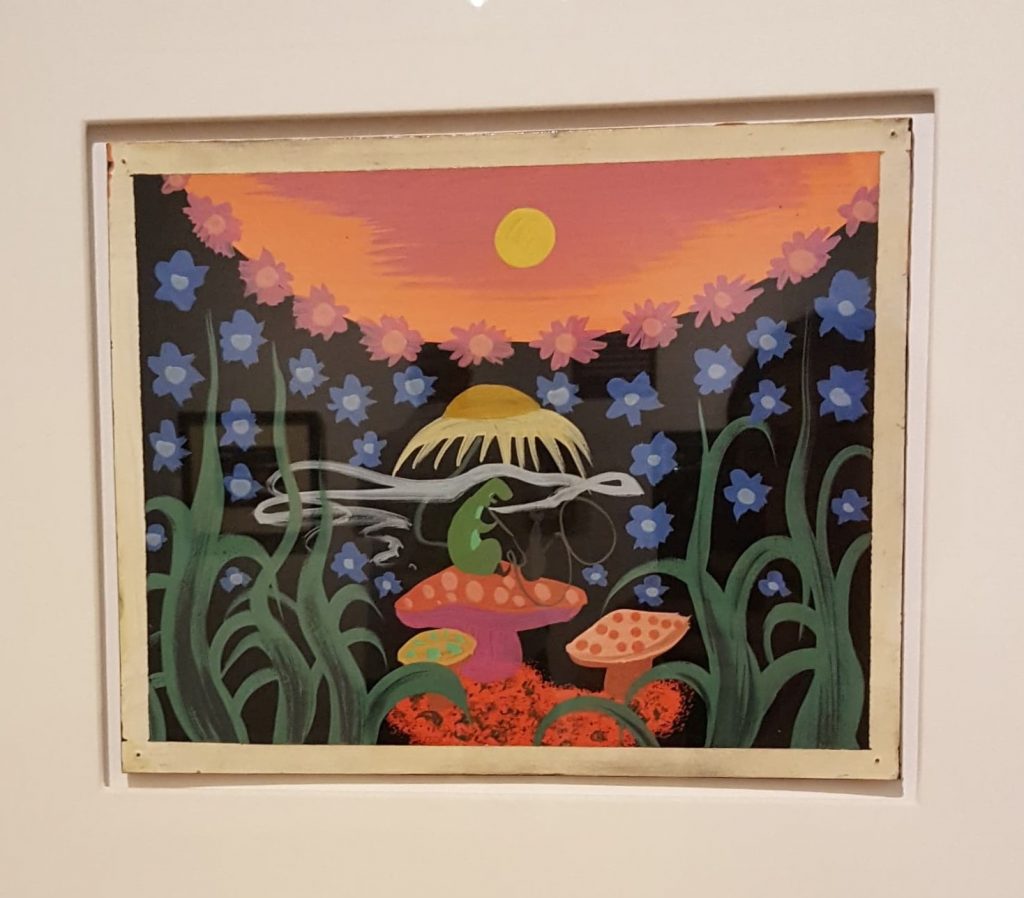 The Magic and Flair of Mary Blair runs through October 19 at the Hilbert of Museum of California Art (Chapman University) in Orange, California. Admission is free, and a fun scavenger hunt game is available for younger visitors. So bring along Disney fans of all ages if you're in the area: you won't want to miss this exhibit!
Want to visit? Discover more about the exhibit and the museum here.
What do we do here at the Art Docent Program? Discover more about us here.
Want more on art in Disney? Check out our blog for more creative content!