Last summer, 21 works in a major exhibition in Genoa of Amadeo Modigliani's work were pulled from exhibition on the concern that they were forgeries. As reported by Architectural Digest earlier this year, 20 of those works were declared fakes.
However, much of this will sound like old news, as the rash of fake Modiglianis goes much further than the Genoa exhibition. According to an article from Vanity Fair, it's postulated that there may be up to 1000 Modigliani forgeries out there. But why?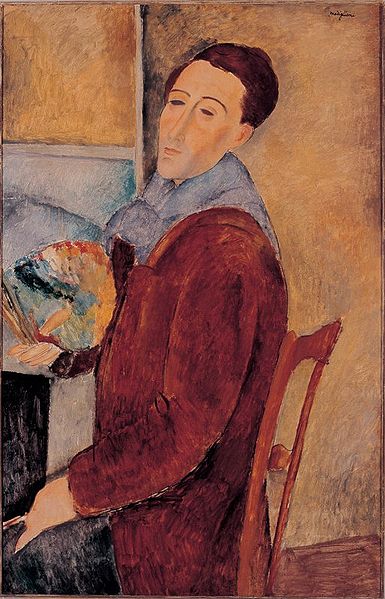 For starters, people like Modigliani. His work is art historically important and his style is easily recognizable. Here at the Art Docent Program, we feature his work in several different grade levels of our curriculum. People are drawn to his work, even nearly 100 years after his death, which means demand is high. But why have forgeries of his work, in particular, reached epidemic proportions?
We've talked about major forgeries in art history before on this blog, but many have to do with  alleged works by Old Masters like Vermeer. Older works can be less likely to have a recorded provenance, or a history of who's owned, bought, and sold the painting, which can be used to trace the work back to the artist. Within the past 100 or so years, provenance became a large part of how works are deemed authentic. Thus, artists, galleries, and collectors have generally kept better records in recent years than, say, a patron might during the Renaissance.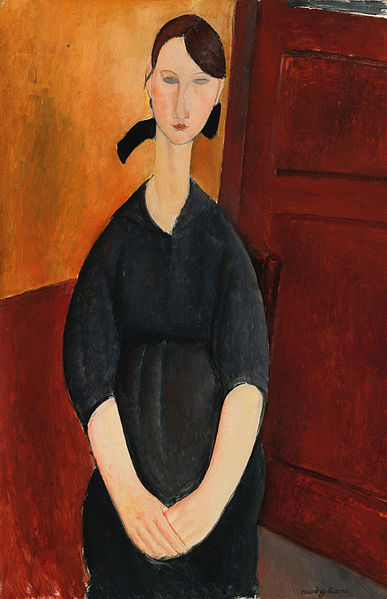 But of course, records aren't always kept for every single piece. According to this article from Vanity Fair, Modigliani practically gave some of his works away during his lifetime. Jean Cocteau, who frequently sat for Modigliani, is quoted in the above article as saying that "[he] used to hand out his drawings like some gypsy fortuneteller, giving them away, and that explains why, although there are some fifty drawings of me in existence, I only own one."
Growing demand for the artist's work has created a market ripe for forgeries. As the centenary of his death approaches, his legend has only grown. The Italian-Jewish artist, a contemporary of Picasso and Toulouse-Latrec, found fame (and notoriety) in Paris before his untimely death in 1920. Since, the prices for his works have fetched over $100 million. However, as more fakes are exposed, buyers are hesitating. It doesn't help that experts who have claimed to be authorities on Modigliani (and who are all jockeying to become a sort of ultimate expert) have mis-attributed forgeries as the real thing. Attempts to de-muddy the waters has led to lawsuits and, as the Vanity Fair article states, even death threats.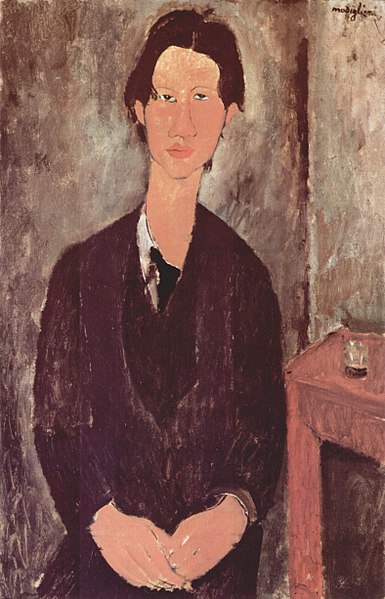 But curators and experts worldwide are hoping to put an end to the fakes. Beginning in fall 2017, experts and museum workers from around the world started examining and testing the myriad of the artist's works currently in museums. Curators and experts hope studying the works will help them better understand how and with what tools and pigments Modigliani created his art…and thus, be better able to detect fakes.
We'll have to stay tuned as the qualified experts learn more. But could this lead to more revelations like the one in Genoa? We're going to have to wait and see.
---
Read more about the Modigliani forgery epidemic in this article from Vanity Fair, and discover more about the Genoa exhibition in this article from Architectural Digest.
What do we do here at the Art Docent Program? Discover more about our program and curriculum here!
Want to read more about forgeries and scandals? Check out the rest of our blog for more, and don't forget to like and follow us on Facebook!