We've all heard of the Getty Museum, one of L.A.'s preeminent art museums that houses an impressive collection of European paintings, drawings, sculpture, manuscripts, and photography. The impressive modern structure sits on a hill above the 405 like a beacon. You can probably see it if you look hard enough when you're stuck in rush hour traffic.
But did you know that the J. Paul Getty Trust operates another museum campus in Pacific Palisades with a completely different feel? That's right, folks. The Getty Villa in Pacific Palisades is just as impressive as its sister museum.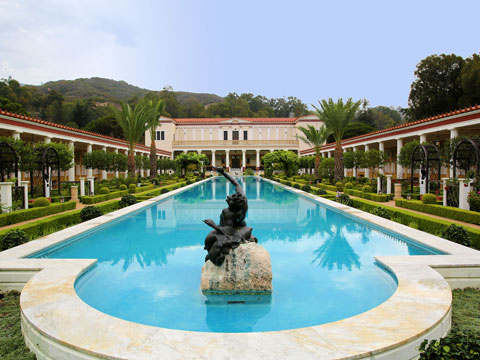 While the Getty Center in L.A. proper houses European arts, the Getty Villa's focus is decidedly ancient–ancient Mediterranean arts and antiquities, from pre-Greek to Roman times. Re-opened in 2006 after a massive remodel, the Getty Villa's collection includes ancient sculptures, vases, and everyday artifacts such as perfume bottles and coins, among other treasures. There's also a mummy. And enough Grecian urns to make John Keats absolutely giddy.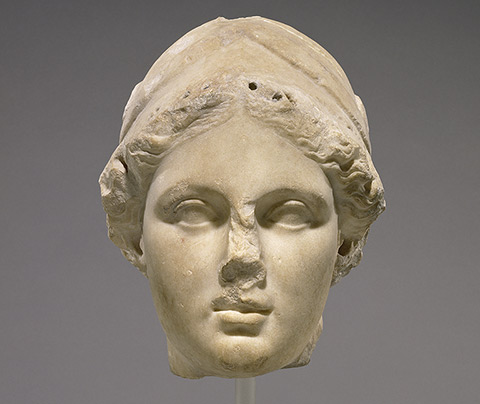 If that's not enough, the Villa is situated on a hilltop with an ocean view. Oh, and the museum building itself is modeled after a a first-century Roman country house, the Villa dei Papiri in Herculaneum, Italy. Herculaneum was the other village buried by the eruption of Mt. Vesuvius in 79 A.D. (Sidebar: the Smithsonian magazine just had an awesome article about antiquities and art in Pompeii and Herculaneum, which you can check out here).
The Villa also showcases classically-inspired performances on a regular basis, and makes use of its impressive recreation of a Greek amphitheater at least once a year. This year's major play? Mojada, a retelling of the classic Medea set in Los Angeles instead of ancient Greece.
Still not impressed? Admission to the Getty Villa is free, though you have to sign up for tickets (because there's a cap to the amount of people allowed in each day) and pay for parking. But other than that, you can see ancient art and artifacts for pretty much no money. Top that.
Find out more about visiting the Getty Villa here!
Want to know more about the Getty Center? Check it out here!