The National Gallery of Art in Washington, D.C. is renowned for its collection, as we're all aware. But there's now even more to be excited about, both inside and outside the museum. Our Head Director of the Art Docent Program, Amy Scherschligt, recently got to experience the NGA's magic firsthand on a trip to D.C. Aside from some awesome photos with a Modigliani and a delicious-looking Theibaud piece (both artists featured in various levels of our curriculum), she also brought back news of some of the NGA's programs geared towards getting kids more engaged with their works, and in their own creativity.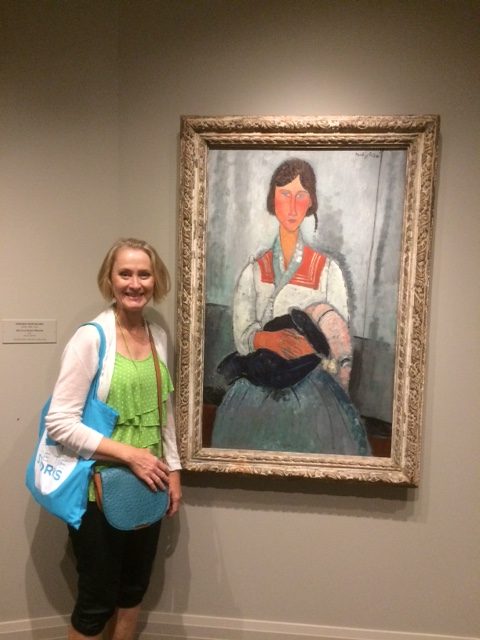 While the National Gallery of Art focuses on getting kids excited about their art while onsite (see their crayon-friendly, downloadable Family Guides, meant "to open up the museum's secrets" online or in the galleries, recommended for kids age 6 and up), they also have resources designed to get kids psyched about art before they even set foot in the museum. Enter the NGAkids Art Zone, an online interactive space just for kids featuring a fun variety of interactive art-making tools that allows users to explore their creativity.
According to the NGA's website, the Art Zone features "a variety of art-making tools that encourage exploration and creativity" with their digital and computer-based activities "suitable for all ages." Kids can play online or download the NGA's app for Apple or Windows, and there's also a version designed for iPads.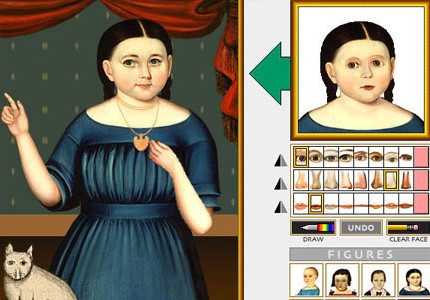 Kids can play with an interactive dollhouse inspired by 17th-century Dutch art, or create a jungle or tropical landscape inspired by the art of Henri Rosseau. More interactives also include one focused on places, inspired by American art, one focused on introducing kids to digital photography, and an interactive where kids can create a seascape out of pictures of found objects, among many more. Each interactive gives users an introduction to art or art history through digital, hands-on play.

Whether you're there in person or psyching kids up for a future trip online, there's now a way to get more (digitally) hands-on than ever before. Check out the Art Zone today and get excited about the National Gallery of Art before you even set foot in the building!
Here are a few more photos from Amy's trip to the National Gallery of Art. Which of these paintings is your favorite?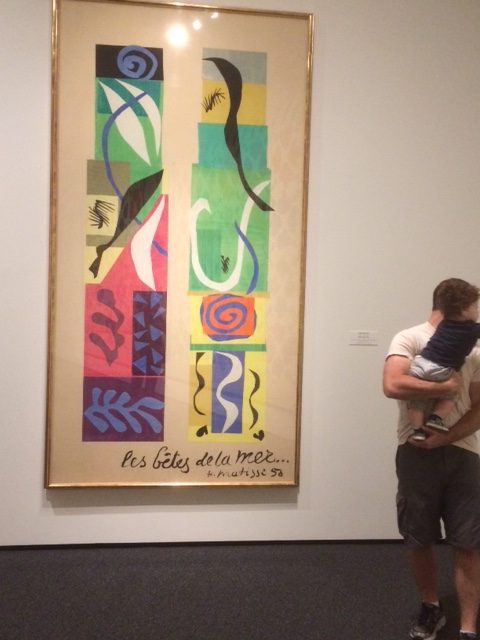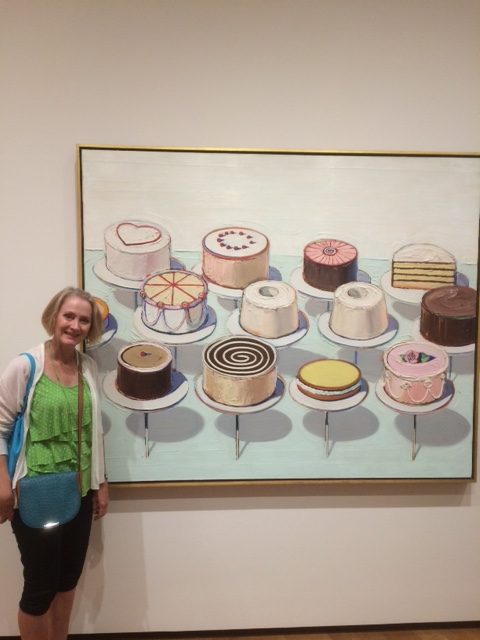 ---
Discover more about the National Gallery of Art's programs for kids, including the NGAkids Art Zone, at the National Gallery of Art's website.
Discover more about the Art Docent Program at our website. And don't forget to like and follow us on Facebook!
Want more fun, kid-centered art news? Check out more on our blog!