You don't have to go to the Coachella Music Valley & Arts Festival to catch the desert's hottest art exhibitions (pun intended) this spring. This year marks the Coachella Valley's inaugural Desert Exhibition of Art, or as it's better known, Desert X.
Running from February 25 to April 30, Desert X is a collection of site-specific public art at various locations throughout the Coachella Valley that use the natural beauty of the area "as a canvas for a collection of" work by established and emerging artists. From Whitewater to Indio, you can catch 16 works of art—completely free. Yes, free, which makes it absolutely worth your while.
Desert X is the brainchild of Susan Davis, who envisioned the biennial after returning home from a similar exhibition in Colombia. The desert has fascinated humankind's fascination for years, so the question for Davis really was why not here? Nearly three years later, her dream finally came to fruition when Desert X opened to the public in February.
Visiting four out of 16 installations isn't too ambitious for an afternoon, especially if you want to admire the area's modernist architecture after your explorations. So if you're in the area, head over to the Desert X hub at the Ace Hotel and Swim Club in Palm Springs (arguably the hippest spot around, excepting the art sites), pick up a map, and get going! Here's a bit about four of our favorite exhibitions at Desert X 2017.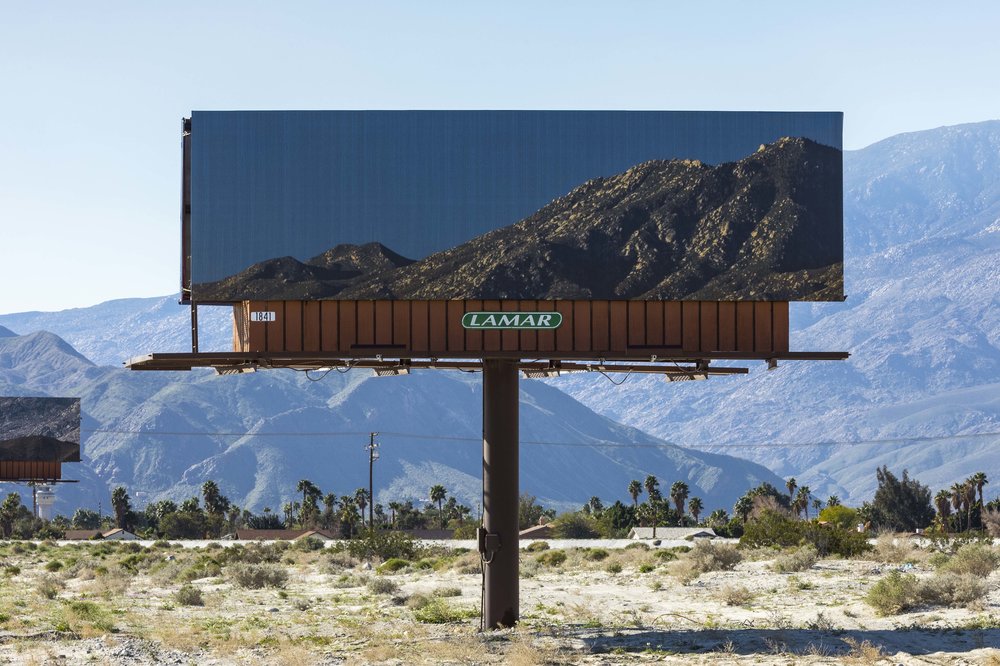 Bolande's piece, Visible Distance/Second Sight, consists of a series of billboards that align with the landscape. Intended to be viewed from your car as you drive along. Seen along Gene Autry trail heading into Palm Springs from the 10, it's stunning to see Bolande's billboards remind you of the area's natural beauty as they align perfectly with the mountains in the distance.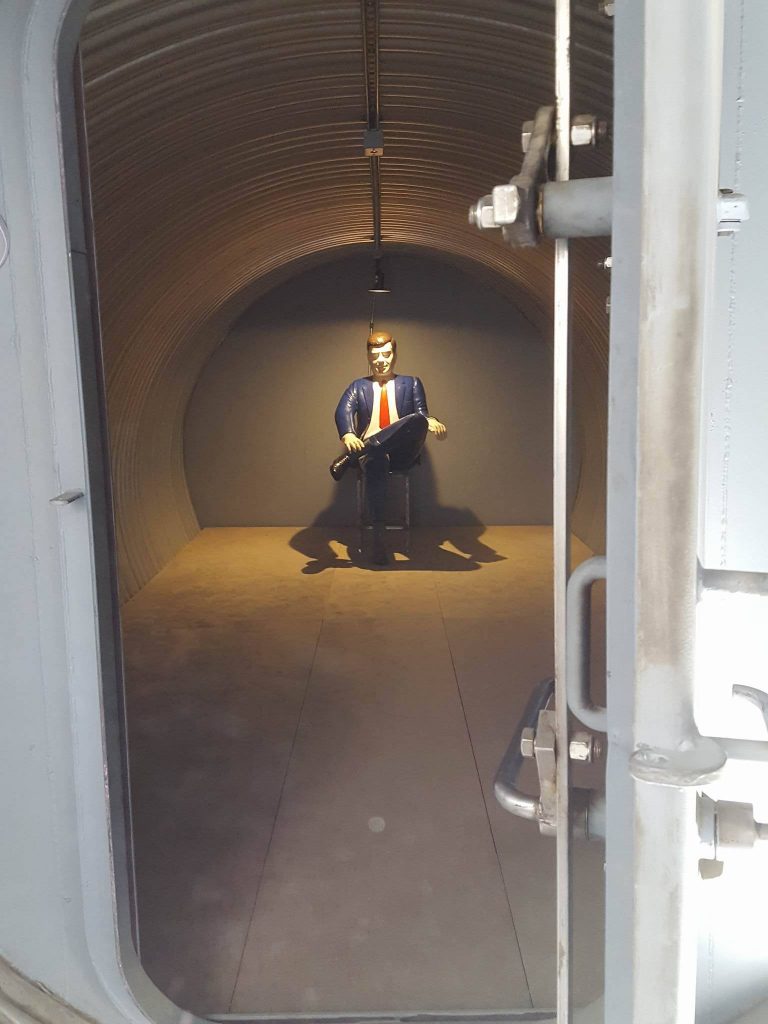 Ever wanted to descend into a bunker in the middle of the desert and meet JFK? Yeah, me neither–until Will Boone created Monument. The entrance is a nondescript black box from which visitors climb down a ladder into the fallout shelter. Creepy? Yes. A unique experience that makes this one a can't-miss? Definitely.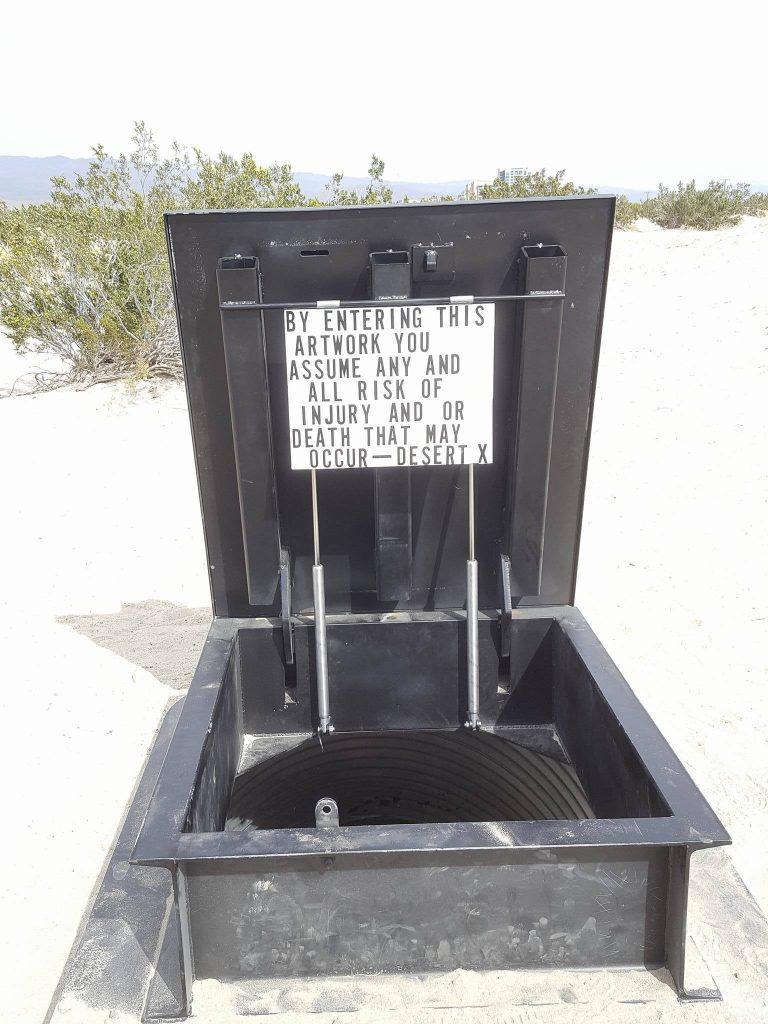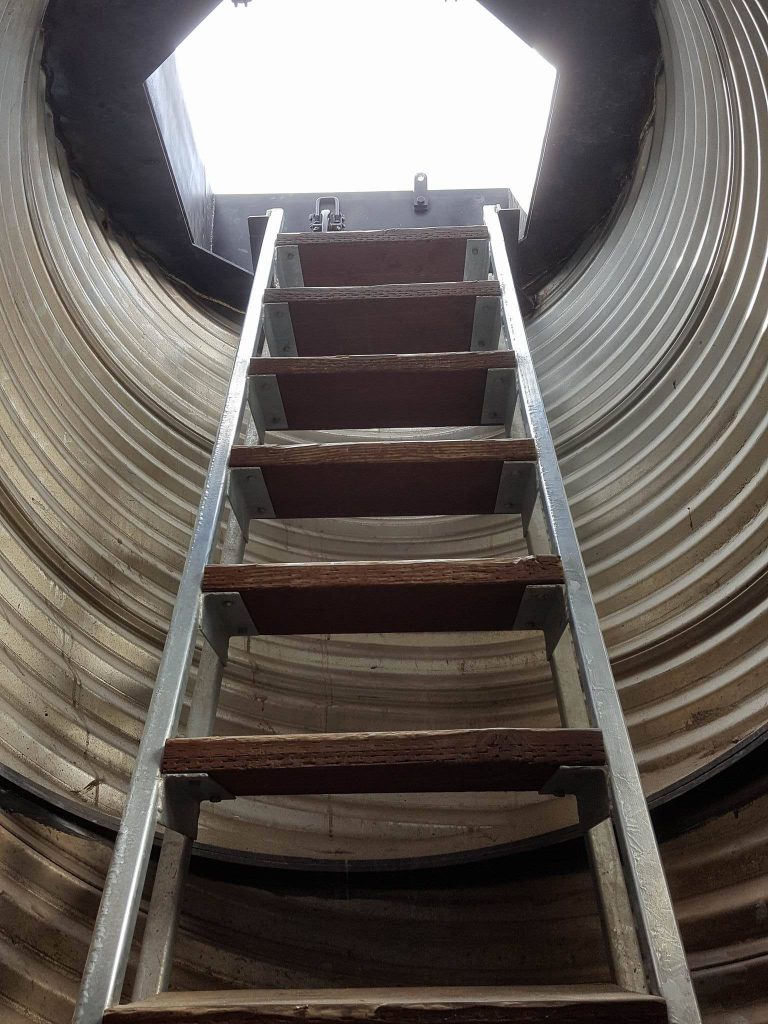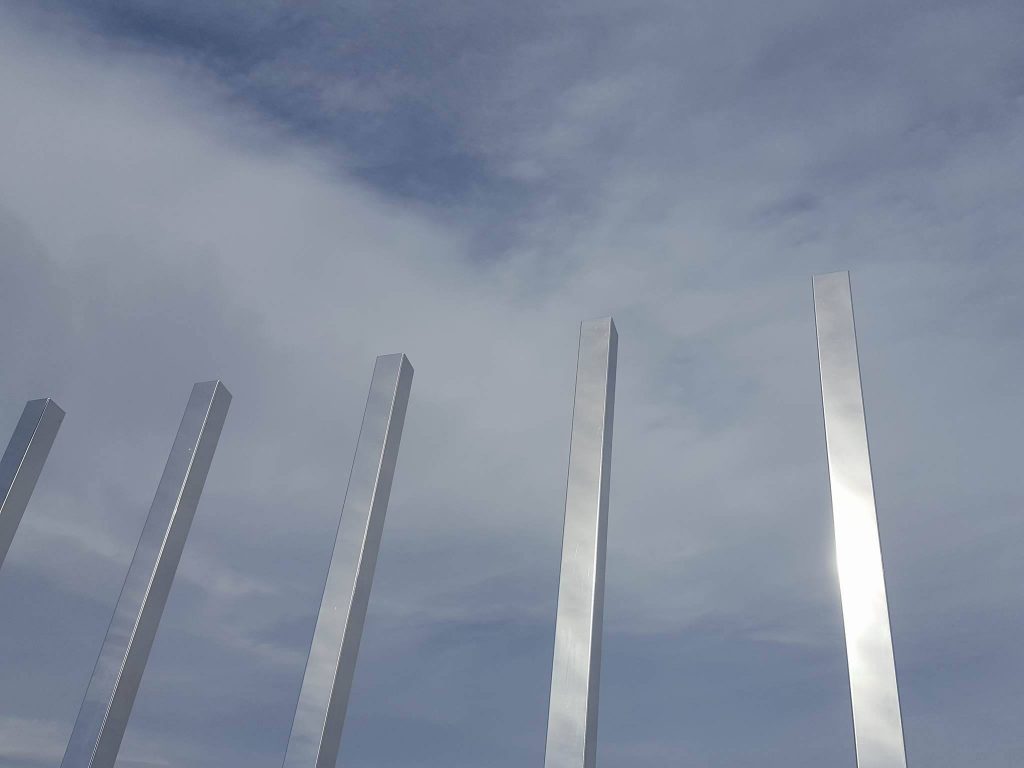 Smith, a veteran desert artist, also draws visitors' attention to the natural landscape with his The Circle of Land and Sky. A ring of mirrored pillars reflects both sky and mountains when viewed from just the right angle, making it hard to capture on camera. Definitely live in the moment for this one.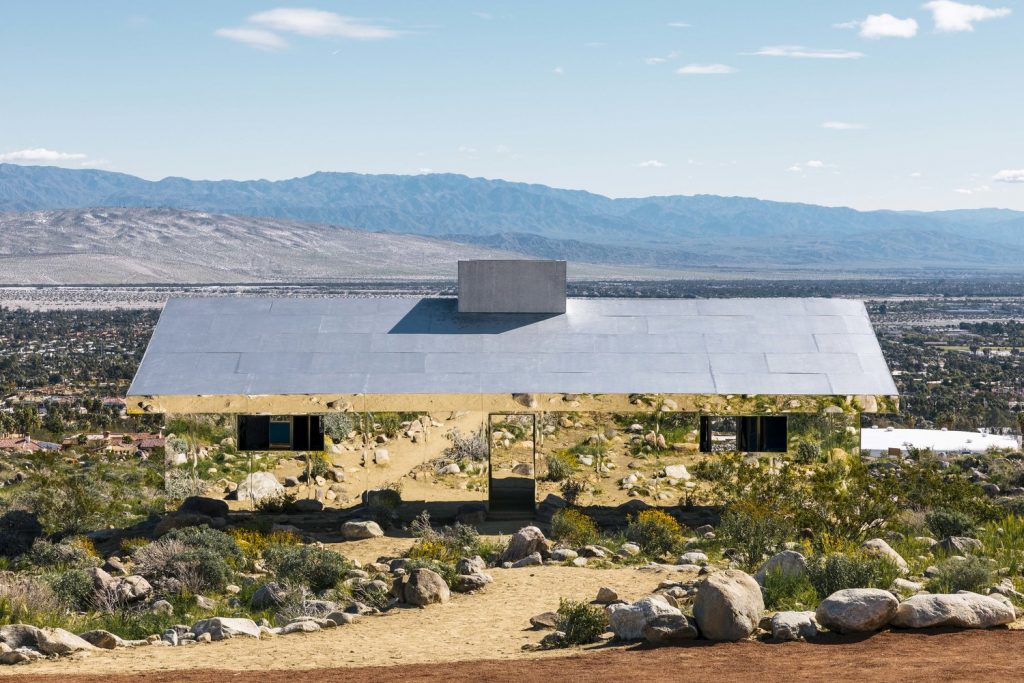 Aitken's installation may be the iconic image from Desert X—Mirage ,his totally mirrored house set in the foothills above Palm Springs, is truly magnificent, for lack of a better word. Set in a proposed housing development, Aitken's piece is a fully-mirrored walk-through that highlights the area's natural beauty. And its commentary is endless—nature, humankind, humans conquering nature, affordable housing, what visiting art in the digital age means, you decide!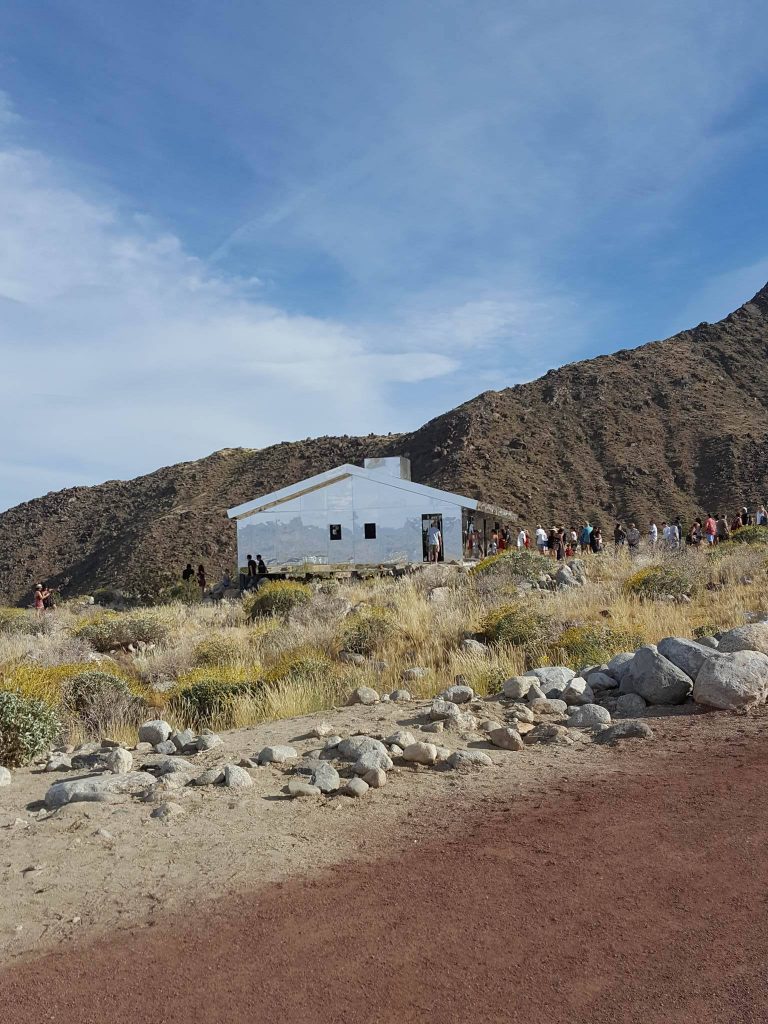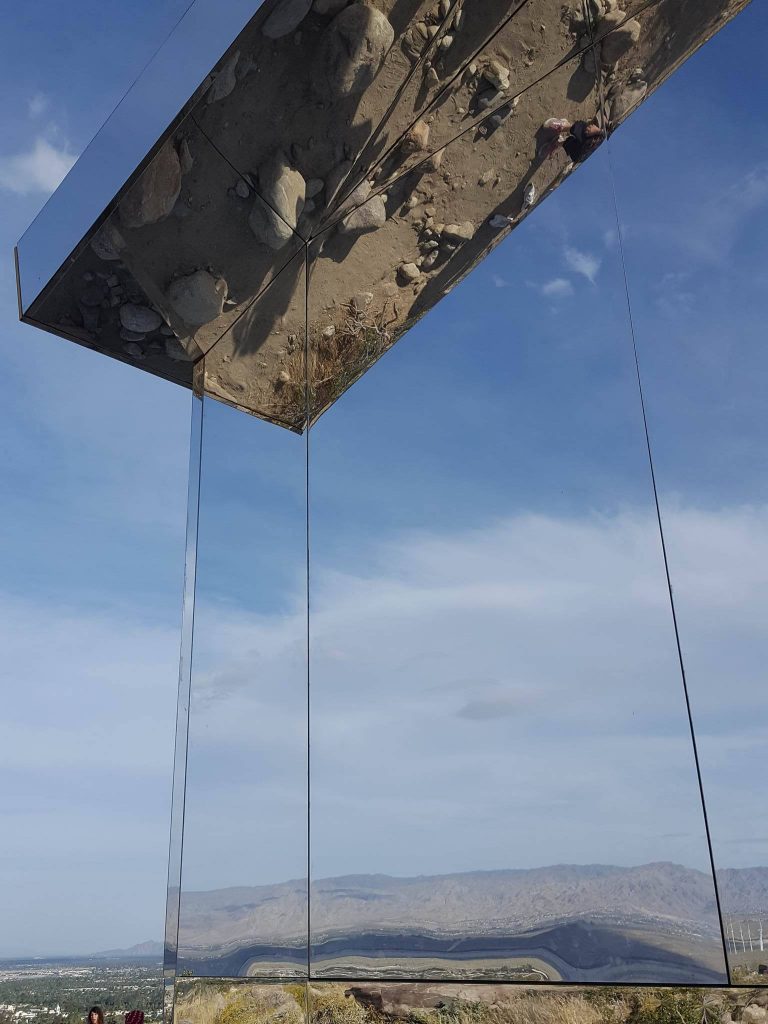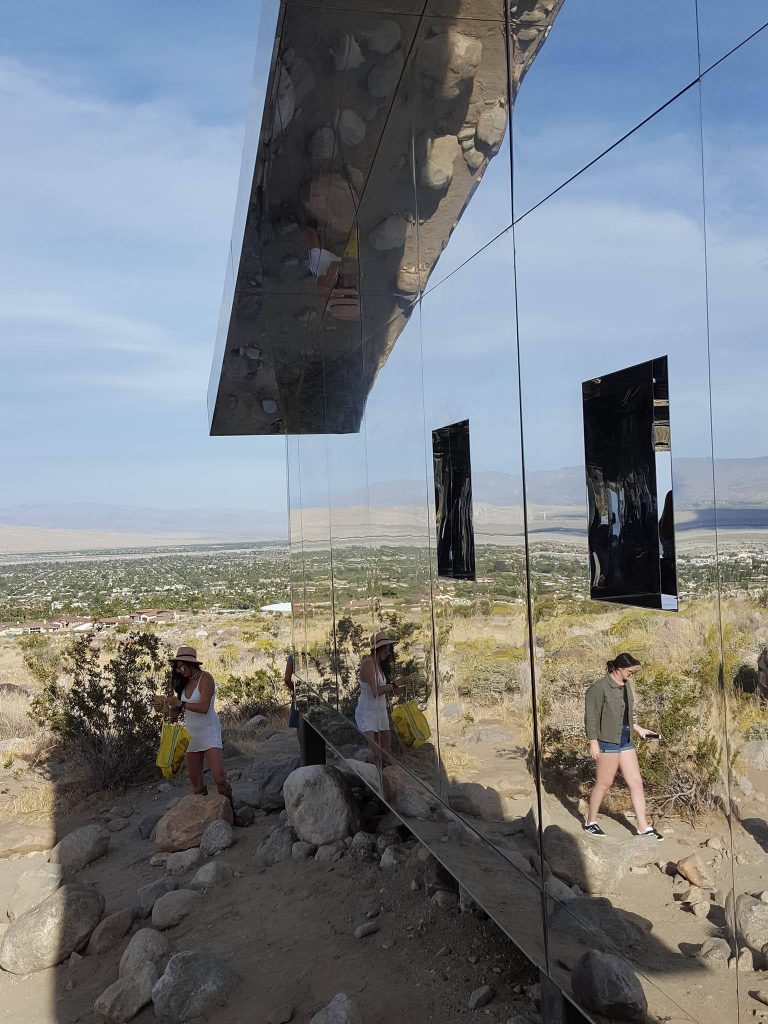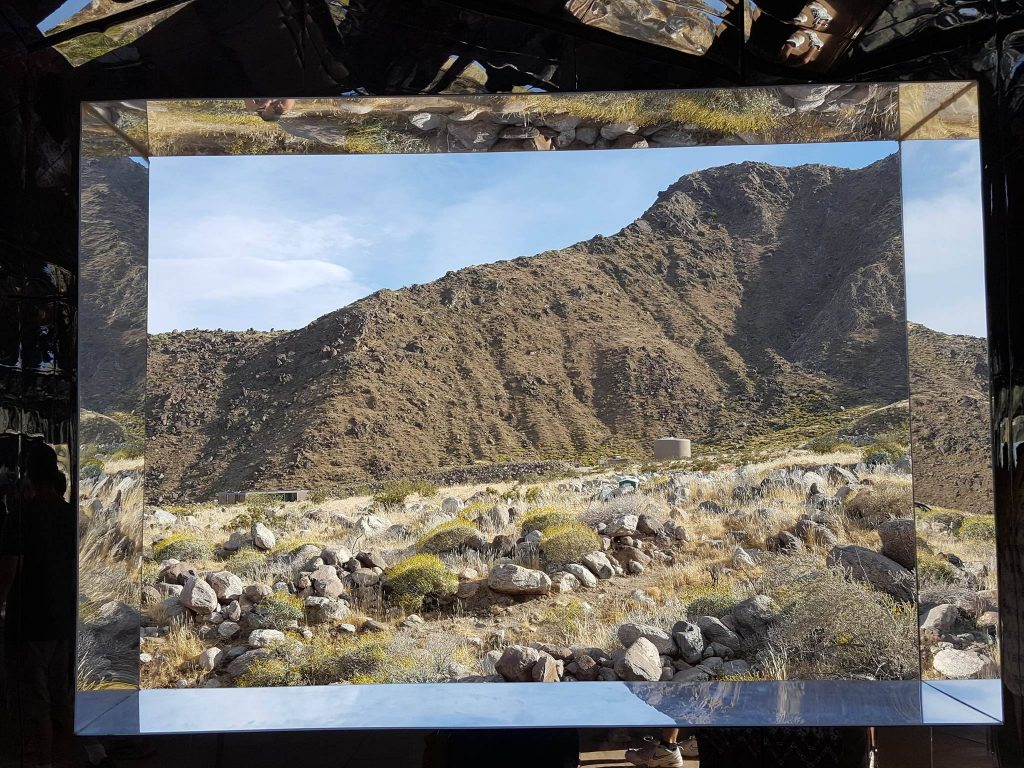 Whether you choose to visit these exhibitions or some of the others we haven't covered, there's no mistake that your experience at Desert X will be truly one of a kind.
Visit Desert X's website for more information on the artists, the exhibitions, and visiting details!
Find out what we do at the Art Docent Program here and/or give us a like on Facebook to keep up with us!
Want more fun art articles? Check out our past blog posts for more!