The Olympics are upon us! While there's a lot to think about during the world's biggest sports competition–from whether Michael Phelps has got enough left in him to win yet another slew of medals or if the IOC is actually a corrupt organization of aliens–there's always room for art during the Olympics. And Rio has done its fair share to get its vibrant art scene on the map and is more than ready to show it off on what may be one of the world's biggest stages.
The opening ceremony taking place later today will surely have us all talking–as opening ceremonies are bound to do (i.e. remember the drummers at Beijing and/or that gigantic Lord Voldemort in London?). But in honor of this year's Olympics, some of Brazil's most celebrated art pieces are being put on display for the world to see just what Brazilians have done for the art world. And the biggest of these is none other than Tarsila do Amaral's surrealist masterpiece Abaporu.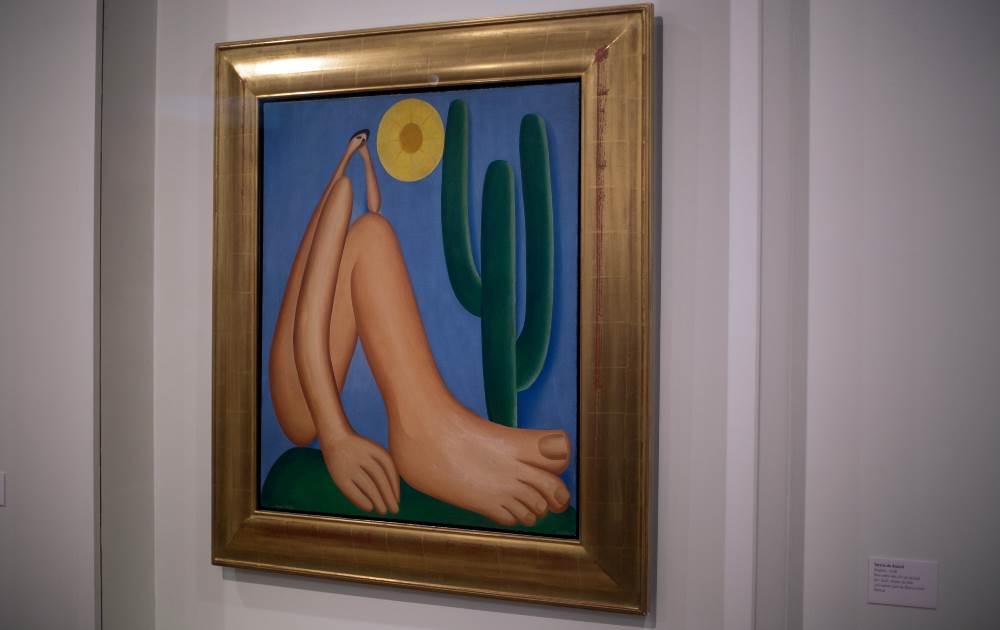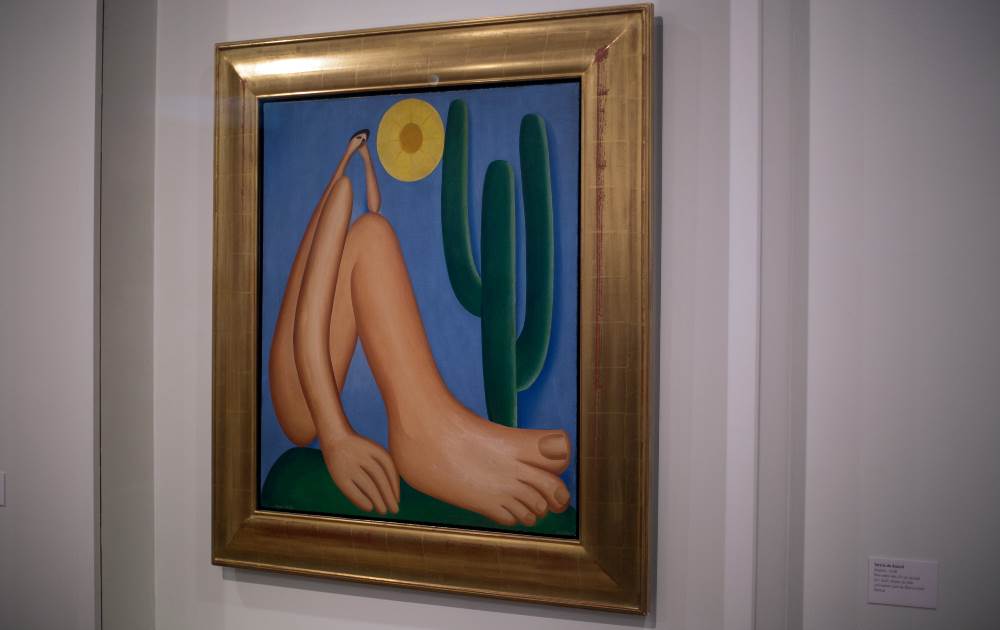 Tarsila do Amaral, generally known as simply Tarsila, was one of Latin America's premier modernist artists. Her characteristic surrealist works have led her to be called one of Brazil's definitive surrealist painters, if not the Brazilian definitive surrealist painter.
As part of the Olympic festivities, Tarsila's most famous work, Abaporu, traveled from its permanent home in Buenos Aires' MALBA (the Latin American Art Museum of Buenos Aires) to the  Art Museum of Rio (MAR), where it will be on display until August 30. It is part of a special exhibit entitled The Colour of Brazil, which will be up until January 17, 2017 (with the exception of Abaporu). The display opened August 2 to reviews that heralded the piece's brief homecoming as the return of an "icon."
Tarsila originally painted Abaporu in 1928 as a gift for her husband, writer Oswald de Andrade. According to the Rio Olympics'  website, the title is taken from the indigenous Tupi language and means "the man who eats people." The painting itself features a characteristically surreal human figure, elongated and exaggerated in various places, seated beside a cactus and underneath a bright, lemon-slice sun and brilliant blue sky.
The work's impact was immediate. According to the Rio Olympics' website, Abaporu inspired Tarsila and husband de Andrade–along with their artistic collective, Grupo dos Cinco–to go on to create founding works in the Anthropophagic artistic movement, which "aimed to digest European art and culture in order to produce uniquely Brazilian works of art."
Whether or not the Grupo dos Cinco would approve of the piece that's known as part of their legacy being shown at the Olympics–the modern Olympics being a European conception–it's hard to argue that Abaporu showcases anything but pure Brazilian talent. The homecoming of Tarsila's "modern masterpiece" lets the world know that Brazil's artistic history is just as valid as anywhere else.
Interested in more Olympics news? Check out Rio 2016 for updates!
What do we do here at the Art Docent Program? Find out more about us here!
Want more art history news and fun? Check out our past blog posts here!