This Friday, our #fancyfriday champ is none other than Peter Paul Rubens! His Self-Portrait with Isabella Brandt not only shows off the couple's style, but their #flawless relationship as well.
Rubens married Isabella Brandt in 1609 when he had just accepted a position in Antwerp as a court painter to the Habsburg rulers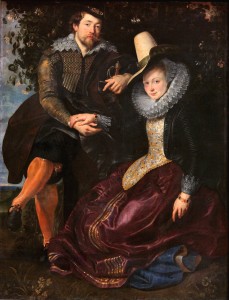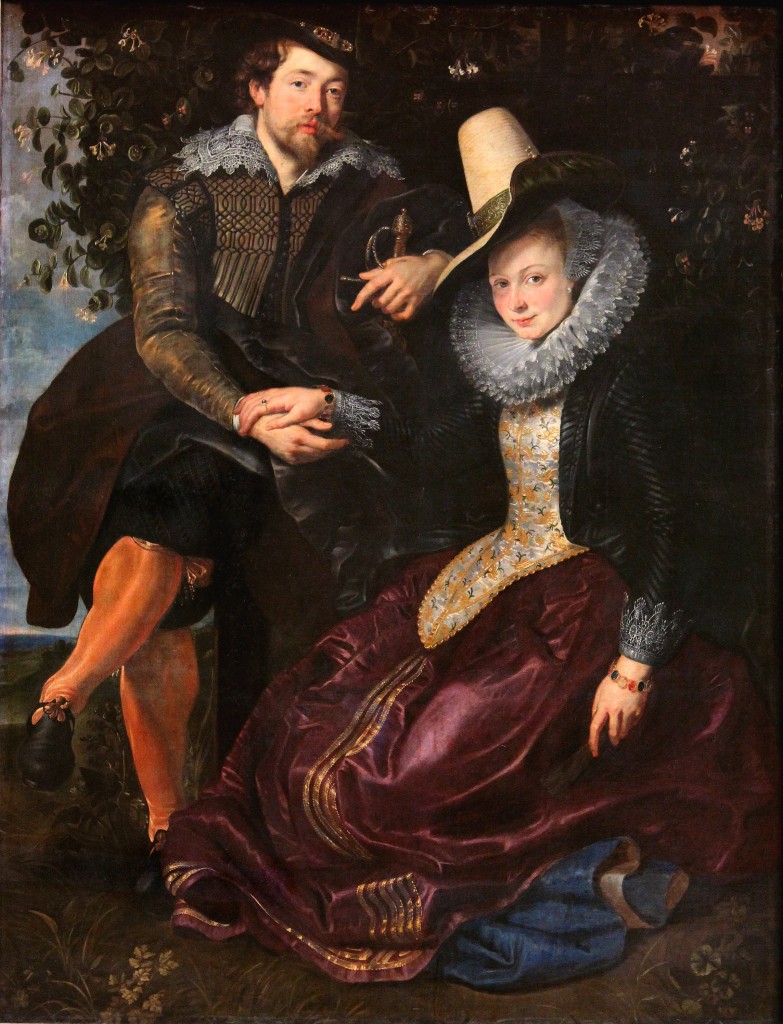 of Flanders. Though the marriage was theoretically one of alliance and financial benefit, the two were undoubtedly rather fond of each other, as evidenced by Rubens' letters. To celebrate the marriage, Rubens did what he did best—painted a portrait.
Dressed to the nines, Rubens imagines himself and Isabella in a natural setting. We can see how good the court painter life is treating Rubens, as evidenced by his gaudy tights, lacy collar, and swanky hat. Isabella is rather fancy as well, sporting a gorgeous dress, gigantic doublet, and a fun hat of her own. The variety of fabrics the two wear is meant to convey their wealth and good taste.
The natural background full of flowers and greenery reflects the couple's love and possibly hints at fertility. According to Marilyn Stokstad, the pair is seated in a honeysuckle bower, a symbol that hints at marital bliss and peace. Together, the pair looks out to the viewer, which is a departure from typical double portraits of the time. Typically, a standard double portrait would feature the husband and wife in separate frames, with the woman generally more idealized and wearing the better clothes—merely an extension of the husband's wealth. Art in northern Europe seems to depart more from this trope, though—Van Eyck's Arnolfini Portrait painted in the Low Countries two hundred years earlier features the couple in the same frame. Rubens' portrait takes this another step further. He and Isabella are both dressed well to display their joint wealth. Rubens may have positioned himself slightly above Isabella, but her hand tops his, suggestive of respect and equality in their marriage. And most importantly, both of their gazes hit the viewer—together.
Rubens' Self-Portrait with Isabella Brandt hints at the couple's understanding and love of one another. By modifying traditional tropes of marriage portraits, Rubens showcases the couple's modern and affectionate relationship—all while making sure that viewers know that he and Isabella are truly #fancy.