Earlier this year, the Smithsonian American Art Museum acquired three works of art by Anna Mary Robertson, better known as Grandma Moses. These acquisitions are proving to be more than popular pieces: they're a big step forward in adding more work by women and self-taught artists to the Smithsonian's permanent collections.
Grandma Moses, who lived from 1860 to 1961, was known for her colorful artwork that, as the Smithsonian puts it, "captured a nation transitioning from the 19th to the 20th century." As the country moved into the 1940s and 1950s, her work was heralded as quintessentially American (think red farmhouses, idyllic country life sort of American). We feature two of her paintings, "Country Fair" and "Hoosick, Summer 1952" in our fourth-grade curriculum.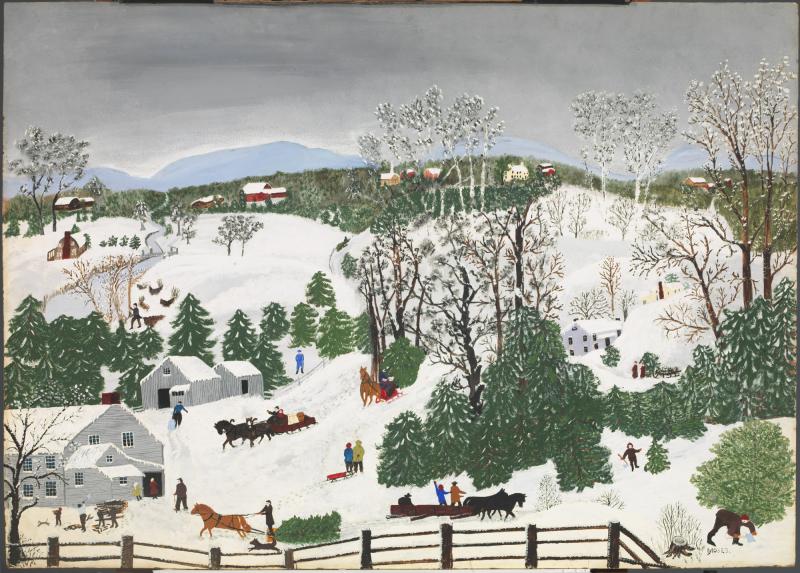 It's one of the museum's biggest acquisitions of artwork created by a woman and a self-taught artist, a fact the Smithsonian hasn't overlooked. As Leslie Umberger, the Smithsonian American Art Museum's curator of folk and self-taught art stated on the Smithsonian's website, "women artist[s] have too often [and historically] been overlooked…[T]his issue is particularly acute among self-taught artists, whose work was often lost before it was ever appreciated…Moses was a notable exception; her work was appreciated and cared for, and she became both an American icon and a market success during her lifetime, a rarity on several levels. Both her story and her art are truly remarkable."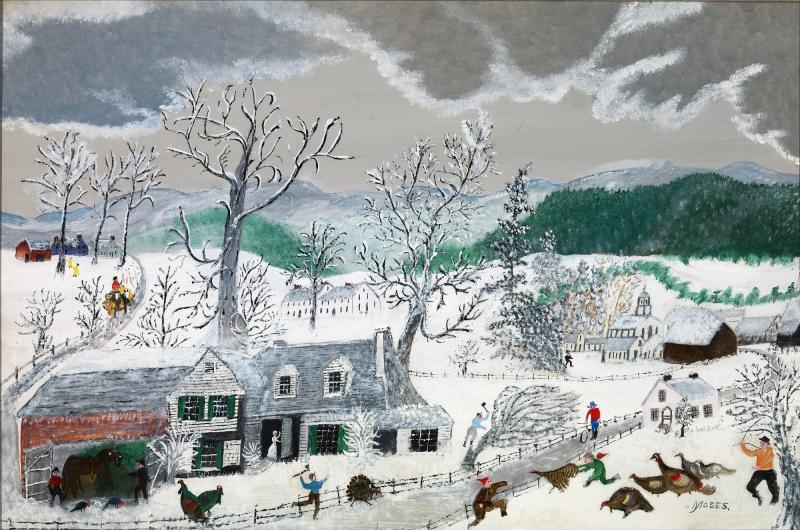 The three oil paintings capture excitement in different ways. "Out for Christmas Trees" and "Turkeys" depict winter fun and the joy of preparing for holidays, while "Grandma Moses Goes to the Big City" shows the artist, amid life in the countryside, loading a car in preparation for a big trip. (The latter was actually autobiographical, says the Smithsonian's website: Grandma Moses painted herself, in her eighties, packing up for her first big trip to New York city to see her work in a gallery.)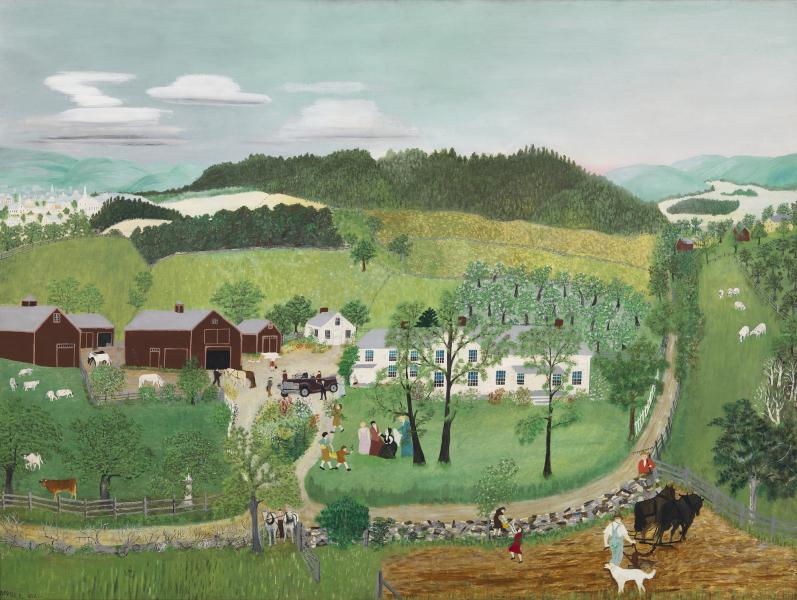 The works were donated to the Smithsonian by Jane Kallir and the Kallir family in memory of Otto Kallir, who first showed Moses' work in his New York City gallery—the selfsame gallery Grandma Moses headed to on her first trip to New York. Kallir was also one of Moses' supporters and good friends.
With these three paintings, the Smithsonian American Art Museum has both added historically-important works to their collection and has placed a premium on works by women and self-taught artists. And, in addition, they've added three works that show an exciting slice of American life.
---
Read more about the new acquisitions at the Smithsonian's website!
What do we do here at the Art Docent Program? Discover more about us and our curriculum here!
Want more fun art articles? Check out our blog archives for more!
Don't forget to follow us on Facebook for Program updates and posts!