It's no secret that a day in the life as a police officer is stressful, at best. They're under tremendous pressure to keep their communities safe and are often under scrutiny from the public.The pressure of it all leads to law enforcement officials hesitating to share what they're going through for fear of what others might say or think–which is truly detrimental to both their health and the community overall. So the million-dollar question: is how can law enforcement officials–or anyone who's forced to work or live in a stressful environment, for that matter–learn to cope with the stress of their situation?
The Stockton Police Department may just have run into an answer. Law enforcement officials with the California police department had the option to participate in a new kind of art therapy. As featured on Good Day Sacramento last week (you can watch the segment here), the Art Alchemy class taught by founder Erin Elizabeth seeks to help officers "get out of [their] head[s] and into [their] heart[s]" on canvas. Using random materials from ocean water to plastic, in Erin's class for law enforcement, participants are encouraged to express themselves abstractly–to let it all out on canvas.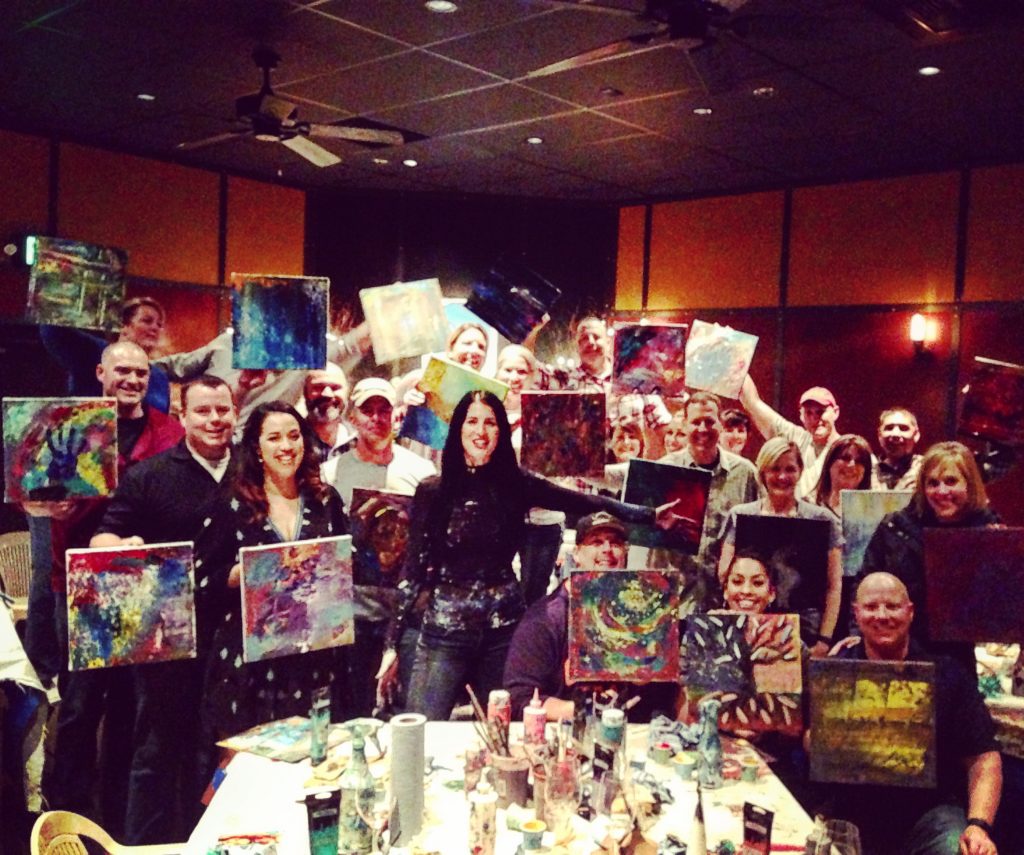 Erin ran the session, funded by the nonproft Support Stockton PD, in a back room of a local restaurant and drew many from the Stockton PD–because with good food and a unique artistic experience, it's hard to say no! In the future, Support Stockton PD wants to host more of these events–which, if you're so compelled, you can help out with by taking a look at their website for more information.
For Erin, running a session for police personnel came as a no-brainer. She also leads Art Alchemy classes for at-risk youth gang members and for all-women conferences throughout northern California, in addition to running corporate classes and more. At the core of Erin's classes are getting out of your head and reconnecting with what's in your heart and translating that abstractly onto a canvas. If you're in the northern California area and interested in attending a session, check out the Art Alchemy site for upcoming classes!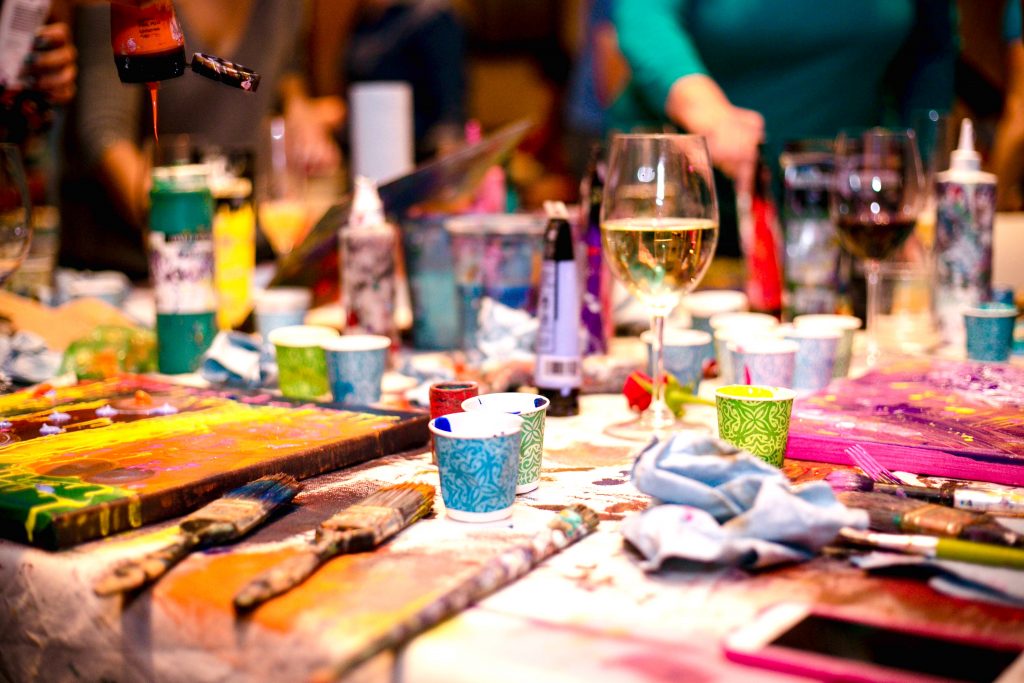 Stockton PD's participation in Art Alchemy classes proves that art therapy can be helpful for just about anyone. As the officers in the clip from Good Day Sacramento (watch here) explain, as a cop, sometimes it's hard to divorce yourself from the law enforcement mindset. What art classes like Art Alchemy do is encourage officers (and various participants) to see the world and themselves in a different way–and, by extension, learn to apply those mindsets to their everyday work. Which, for police personnel and for other participants, can lead to safer communities and a healthier outlook on life. What's not to love about that?
Find more information about Erin Elizabeth and Art Alchemy at her site!
Want to support the Stockton PD's artistic experiences and more? Visit Support Stockton PD to see how you can make a difference!
Check out this segment on Art Alchemy + the Stockton PD on Good Day Sacramento!
What exactly do we do here at the Art Docent Program? Find out all about us at our site, and don't forget to like us on Facebook to see what we're up to!
Want more fun art news? Check out our past blog posts for more!