Maybe we're a little late to the party, but forgive us—we've recently discovered what might be our new favorite YouTube channel. The Art Assignment by PBS Digital Studios, whose videos are available on YouTube or via their website, is a channel full of all the art-related videos you could ever need. And we can't stop watching!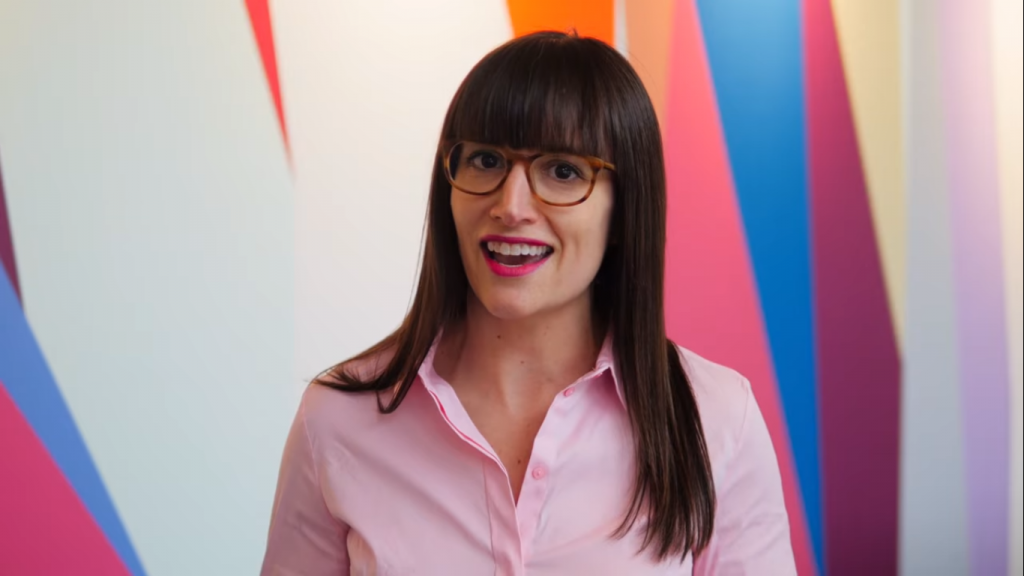 First started in 2014, The Art Assignment's main feature is video segments with contemporary artists that served to demystify contemporary art for their audience. Hosted by Sarah Urist Green, each episode introduces viewers to the contemporary artist in question, their work, and a bit of art history—and then goes on to encourage viewers to participate in "assignments" suggested by the featured artist. There's no due date for these projects, and most of them are designed for non-artists with limited resources. No fancy oil painting kits or marble needed for sculptures here: an assignment could be as simple as finding two white objects, placing them together, and watching how the two different hues interact, inventing and creating an imaginary friend, or placing in object in a public place and watching how people interact with it.
Though the most recent "Art Assignment" episode featuring a specific assignment from a contemporary artist was uploaded in 2017, The Art Assignment has continued to post all sorts of fun and informative videos on art and art history since then. Their YouTube channel and website house all their Art Assignment videos under a playlist of the same name, so you can catch up on those at your leisure. We've included a list of the channel's other video playlists below, as well as a few selected videos to give you an idea of what each series has to offer.
 As mentioned above, each episode features a contemporary artist who gives you a fun assignment to complete whenever you'd like. For those YouTube and YA lit fans, the series also features both host Sarah Urist Green and, on occasion, her husband and co-host John Green (author of The Fault in Our Stars and other titles).
You'll have fun with this series, as you learn how to make some of your favorite artists' recipes, including those of Frida Kahlo, Georgia O'Keeffe, Vincent van Gogh, and more. If you've ever wanted to eat a 17th-century Dutch still life, this series is for you.
The Case For series demystifies and explains less traditional art forms and movements, like Conceptual Art, Video Art, and Land Art (which might be of interest to everyone wondering about our new first-grade Environmental Art unit), as well as specific artists (like Ai Weiwei, Yoko Ono, or Kanye West [yes, really]) or overall concepts or subjects (like nudity, copying, and museums).
This series takes a deep dive into well-known masterpieces like the Mona Lisa and The Great Wave, telling viewers all they need to know about the work in question and why it's important.
Featuring destinations from New York to Tijuana to Detroit to the Utah desert, you'll definitely want to tune in to this series before your next trip!
In addition, other miscellaneous uploads under various playlists, like We Think Art Is Interesting and elsewhere in the channel, feature videos like an in-depth look at the life and work of nun and Pop artist Sister Corita Kent, how to eat like Andy Warhol, and featured responses to previous Art Assignment videos.
We wish we'd known about this channel even sooner. But if you're looking for something to watch that's both fun and informative, and boasts a large archive of videos to watch at your leisure, look no further than The Art Assignment, available on YouTube or via their website. You'll definitely learn something!
---
Discover more on The Art Assignment at their website.
What do we do here at the Art Docent Program? Find out more about us and our curriculum here!
Want to learn more about art and art history? Visit our blog archives for more fun stories!
Interested in supporting The Art Assignment? Good news: they're on Patreon, a platform that makes it easy to give and support your favorite creative outlets!