London's National Gallery is going where no gallery in the United Kingdom has gone before with their newest exhibition. Entitled Beyond Caravaggio, the exhibitin–opening today and running through January 15, 2017), it's the first in the UK to explore the influence of baroque artist Michelangelo Merisi da Caravaggio (known as simply Caravaggio) on artists all over Europe.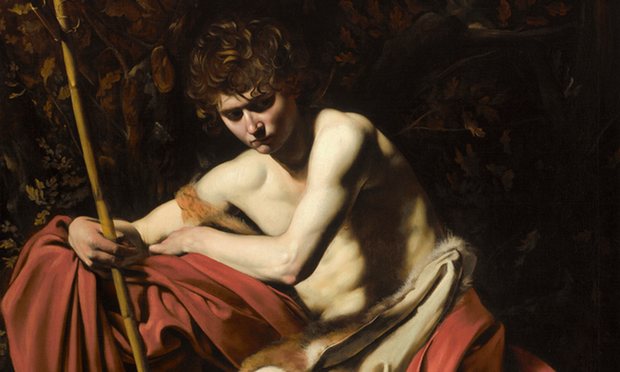 Caravaggio's work became highly popular and sought-after due to its extreme naturalism and dramatic lighting. Figures were rarely idealized (i.e. naturalistic), and the dramatic contrast of dark, light, and shadow (chiaroscuro) was upped even more–so much so that it's described by an altogether different term, known as tenebrism. In addition, Caravaggio's paintings never shied away from violence and sometimes come across as odd, due to the positioning of the figures and blacked-out backgrounds.
All Caravaggio's techniques highlight his skill in visual storytelling. The drama of his works attracted hundreds of thousands of admirers and followers during his lifetime–as did the stories of his turbulent lifestyle, which have led many to speculate about everything from Caravaggio's sexuality to his mental state. After his death in 1610, artists who worked to adopt his style (Caravaggisti) carried Caravaggio's particular storytelling strategies on until the end of the century, at the latest.
Artists whose work Caravaggio influenced include everyone from Velazquez, who toyed with the Caravaggesque styles after a visit to Italy, to Artemisia Gentileschi, who used Caravaggesque visual codes to tell her story and call for justice. The National Gallery exhibition focuses on a number of other artists, but chooses to focus on Gentileschi in particular as well. As the best-known Caravaggista, Gentileschi used Biblical and Apocryphal narratives that paralleled events in her own personal life. Gentileschi was raped by a family friend and went through a harrowing trial to bring him to justice. After being subject to rounds of torture, Gentileschi technically won her suit–but the man went free (even after it was speculated that he also killed his first wife). Gentileschi took to painting such stories as those of Judith and Susanna in a dramatic, violent, Caravaggio-influenced style–in a way forcing her viewers to face the ugly reality of how Baroque Italian society functioned.
Beyond Caravaggio will showcase several of Gentileschi's pieces, including the renowned 1622 Susanna and the Elders. Though not as gripping as her 1610 painting of the same subject–painted in the immediate aftermath of the rape and subsequent trial–the 1622 Susanna showcases not only the wronged heroine, but illustrates how trauma lingers for years after an original violent event.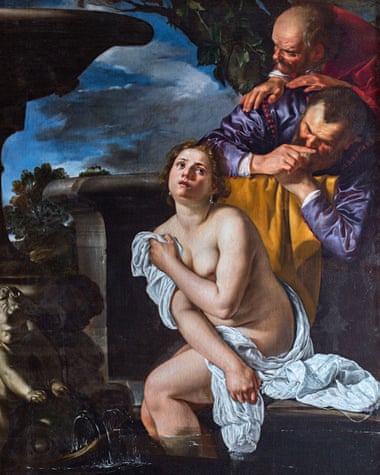 While many followers of Caravaggio are featured in the exhibition, Artemisia Gentileschi and Caravaggio himself are some of the biggest names any museum could have in an exhibition. Their work is dramatic, compelling, and thought-provoking due to its sheer difference from much of the "proper," academic Baroque styles that developed throughout the 1600s. The legacy of the Caravaggisti went on to influence artists throughout art history as well, up until now. The National Gallery's choice to focus on the unprecedented impact of Caravaggio as well as his followers marks a huge step in understanding just how influential these artists really were, in their time and beyond.
Going to London? Check out the National Gallery's website for more information on the exhibition.
Can't make it to London? Read up on the exhibition, Caravaggio, and Artemesia Gentileschi.
Interested in what we do here at the Art Docent Program? Find more information here.
Want more art history tidbits and art news? Check out our past blog posts for more!