As Thanksgiving and the holiday season are almost upon us, we figured it's about time we talked about pie on this blog. Yes, pie. Whether it's pumpkin, pecan, apple, or mince, we'll bet that you'll be serving yourself some at some point in the next few months. Which brings us to the artist we're spotlighting on what just so happens to be his 99th birthday: Wayne Thiebaud.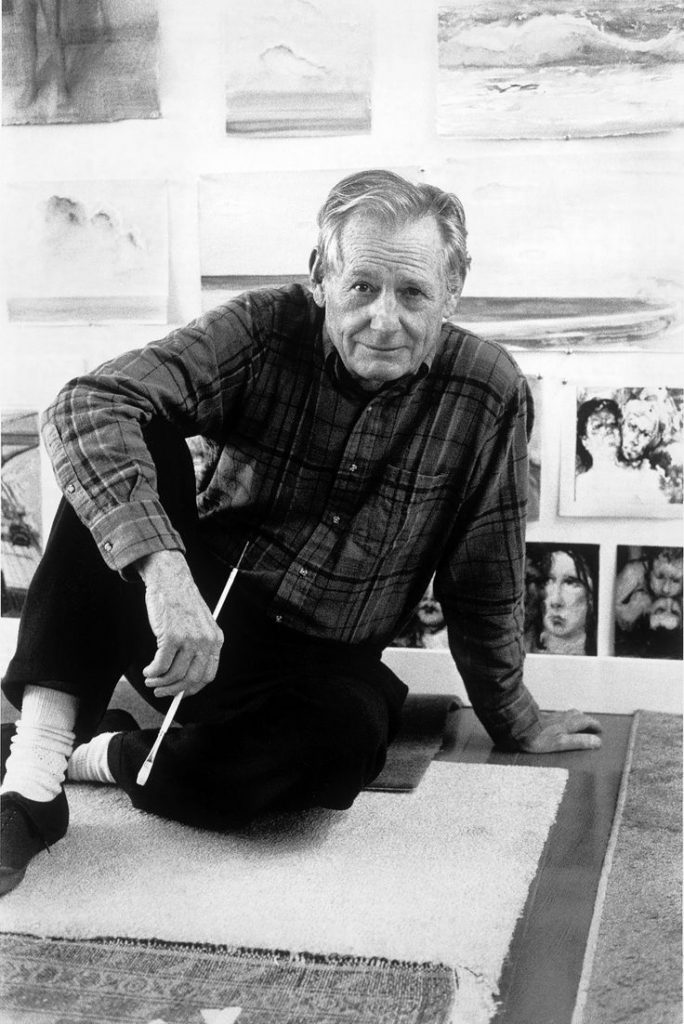 If you think you've seen Thiebaud's work before at the Art Docent Program, you're correct. We've written bits about his artwork before, and we feature his paintings in our third- and fifth-grade curriculum. Let's discover more about the painter whose work is near and dear to our hearts (and sweet teeth).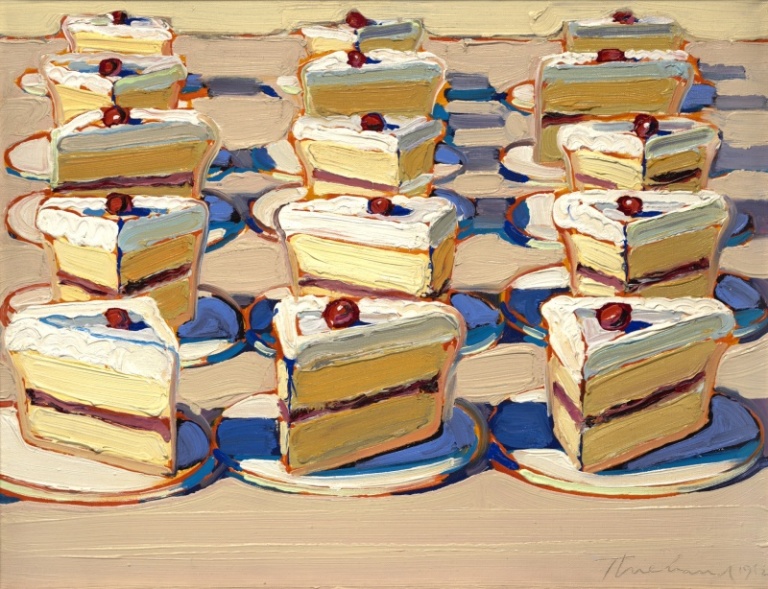 Wayne Thiebaud was born in 1920 in Arizona. Growing up and coming of age in southern California, he held a number of art-related jobs early on, including making films for the U.S. Army and doing a bit of animation for Disney Studios. (Also noteworthy is his time working in food service.) Thiebaud went on to receive an MFA from what's now Cal State Sacramento, found work as a commercial artist and taught art at Sacramento City College and U.C. Davis, where he inspired generations of students.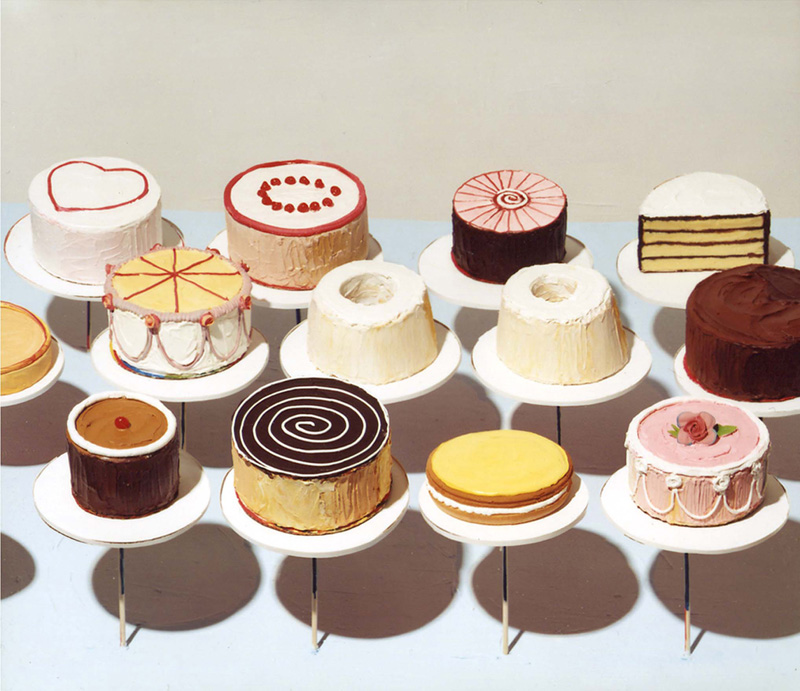 However, what most people know about Thiebaud–who never thought he'd be a "fine artist"–is his artwork: Specifically, his artwork featuring slices of pies and cakes as their subjects. As Thiebaud created many of these works around the time Pop Art was gaining traction, he was seen as a sort of West Coast equivalent of many of Pop's best and brightest East Coast stars due to the repetitive nature of some of his artwork. Art critics heralded his work, which they saw as a critique of the mass-produced homogeneity of American foodstuffs and society. The reasoning was that Warhol had his soup cans and Marilyns; Thiebaud's everyday sweets must have had a similar vein of inspiration.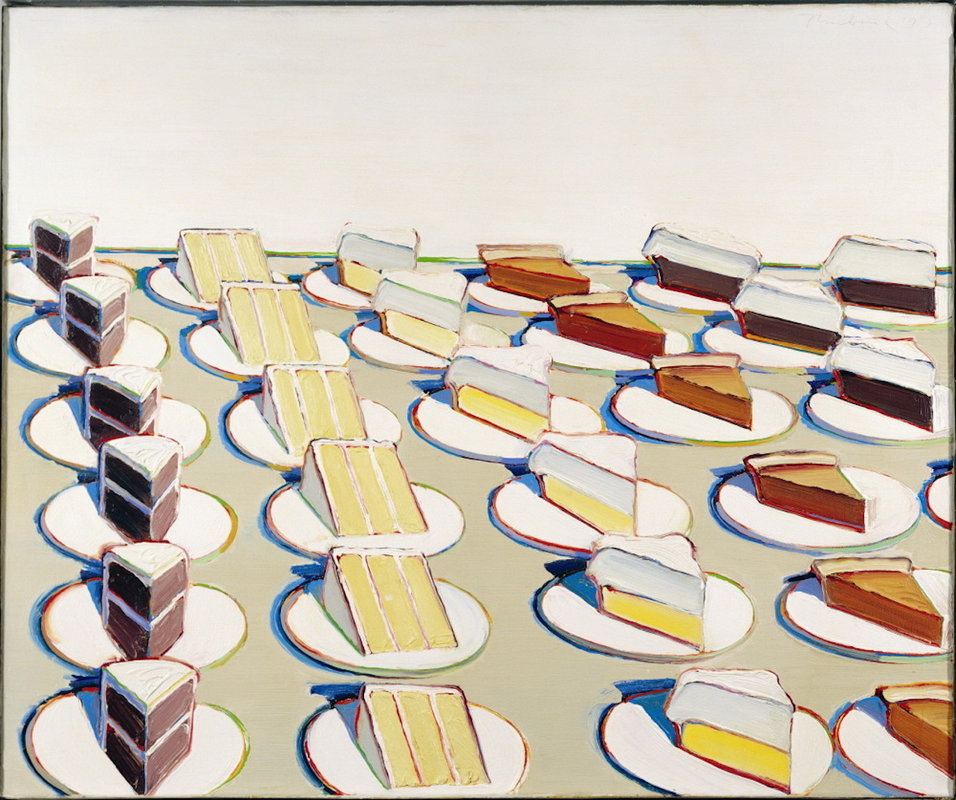 However, Thiebaud pushed back against the idea that his artwork featuring everyday subjects was meant as a sort of critique. According to art historian H.H. Arnason, Thiebaud continually noted that his artworks "reflected his nostalgia and affection"* for their subject matter and weren't based in any inherent critique. Viewers seem to agree with him even today. With their geometric precision and bright colors, Thiebaud's images of pie counters, cake slices, and gumballs bring together the best of Pop-adjacent painterly techniques with an honest sensibility. The result? For us, at least, a desire to reach out and take a bite.
Happy 99th birthday, Wayne Thiebaud: here's to more seasons and years filled with enjoying your sweet artwork!
Read more about Wayne Thiebaud at Sartle, KCET, and Artnet. *Arnason, H.H. (2004). History of Modern Art (5th Ed.) (pp. 503-504). Upper Saddle River, NJ: Prentice Hall, Inc.
In Sacramento anytime soon? Stop in at the Crocker Art Museum and see Thiebaud's delicious work firsthand!
What do we do here at the Art Docent Program? Discover more about us here!
Want more on cool artists? Check out the rest of our blog!