As we all know, many art museums have limited their visiting hours due to the pandemic. Which, for a lot of us, means that we haven't stopped by our local and/or favorite art museum for a normal lengthy visit in some time, or have necessarily been able to support them through our admission fees or gift shop purchases. However, there's a silver lining as we head into the holiday season: many museum shops have worked hard to create face masks featuring some of their masterpieces. You heard us right: that's wearable art!
At largely reasonable prices, face masks featuring designs adapted from famous artwork can be found at many major museums, and maybe even your local art museum as well. As we've talked about before, buying gifts from museum shops is a great way to support your favorite cultural heritage institutions, and the same is true now that these places may need your support more than ever. Check out a few of our favorite face masks from museum shops around the country below–you might just find that perfect gift (even if it is for yourself)!
Alma W. Thomas and Frida Kahlo from NMWA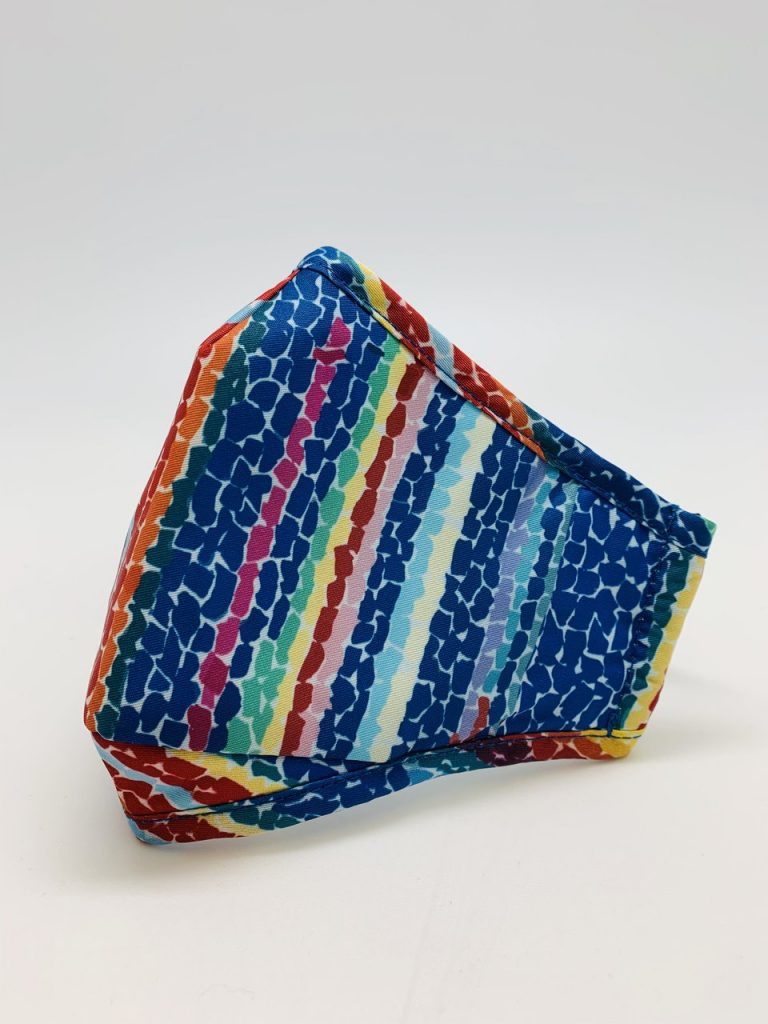 The National Museum of Women in the Arts is one of our favorites to begin with, and they now have an entire section in their online museum shop devoted to face masks. We could go on and on about why each design they have is awesome, but for now we'll just pick two: the bright and colorful design featuring a print from pioneering Black abstract artist Alma W. Thomas' 1969 work Irises, Tulips, Jonquils, and Crocuses, and the reversible design featuring Frida Kahlo's Two Fridas on one side, and her Self-Portrait with Monkey on the other. Awesome, right? Shop the two designs and many more here.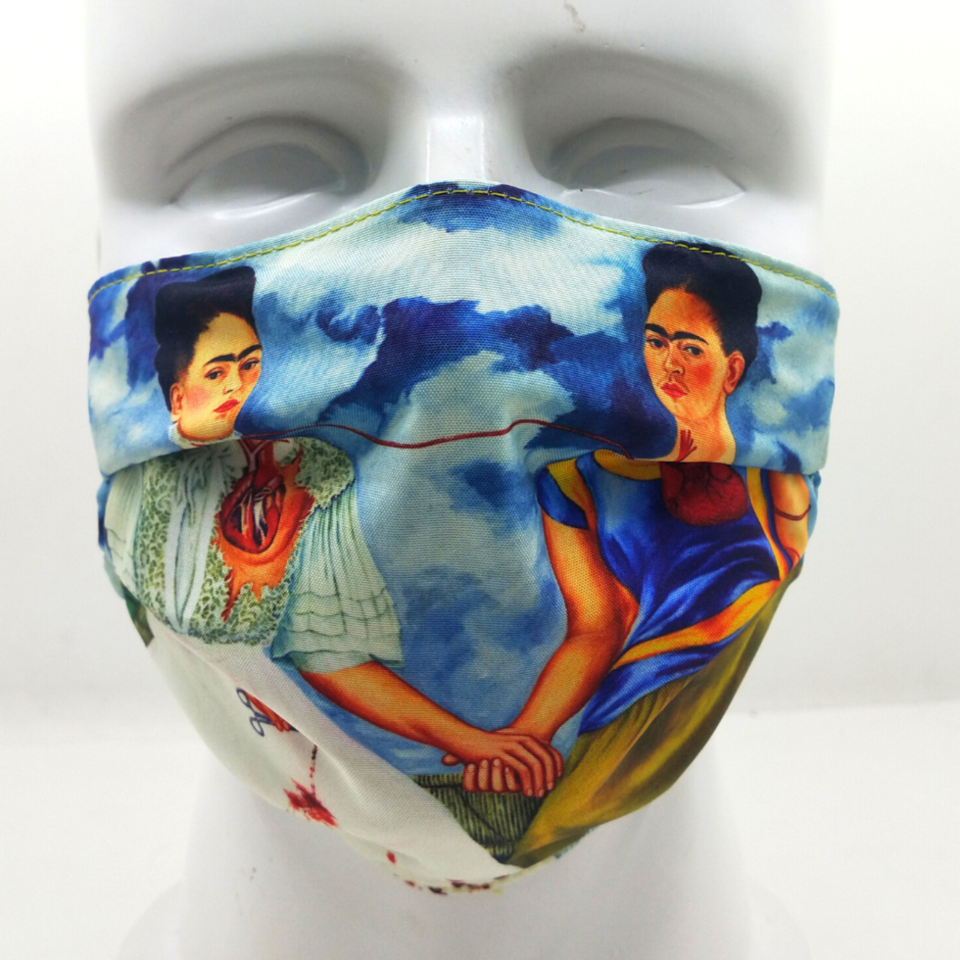 Vincent van Gogh from The Getty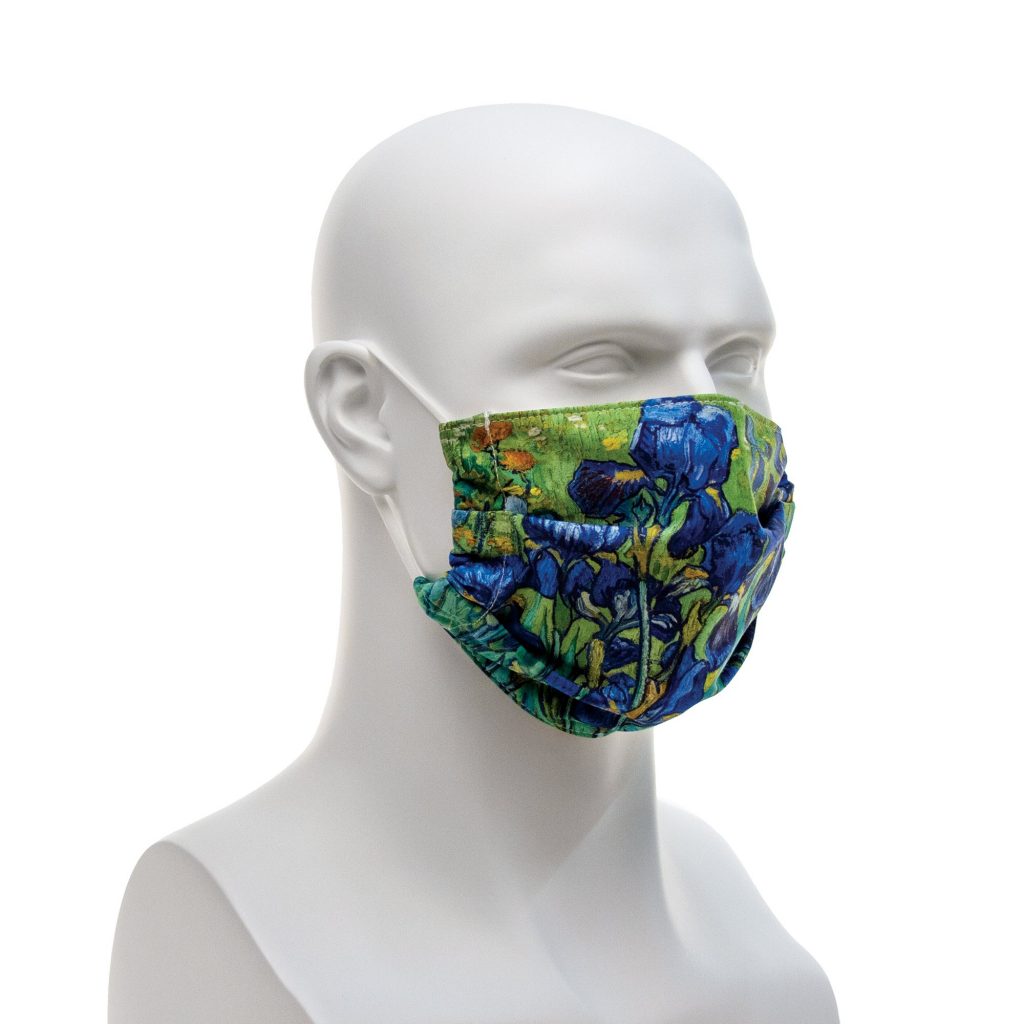 The Getty's online museum store has several fun printed face masks, but let's be honest, the real reason we're here–like so many of those that visit the Getty–is for the face mask featuring a print of Vincent van Gogh's Irises. Shop this design here.
Two-For-One Mask Sets from the Met (Monet and More!)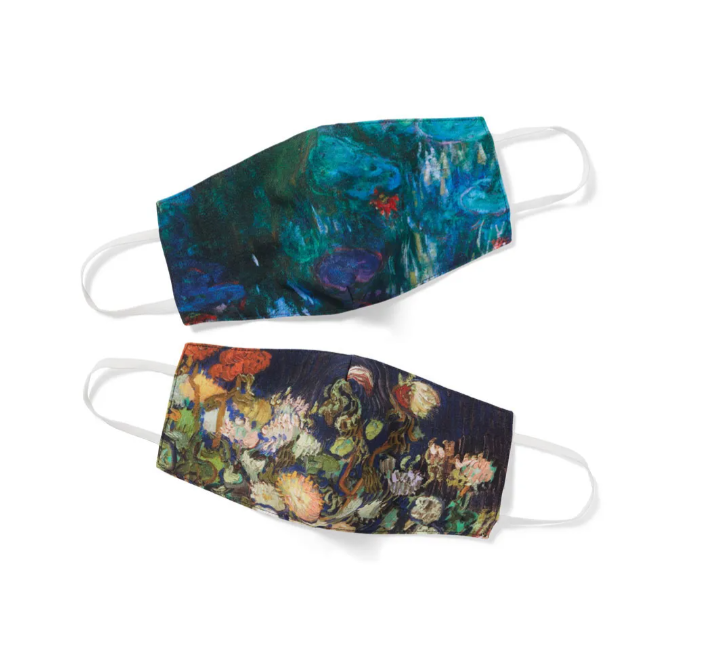 Oh, you want two? The Met has several face mask sets containing two masks with artistic prints. Our favorites are the Floral Impressions set (including one mask featuring a print Monet's Water Lilies and one featuring Van Gogh's Bouquet of Flowers in a Vase) and the Decorative Florals set (including one mask featuring a printed design from a stoneware dish from Iznik, Turkey, and one featuring a printed design from an enamel-decorated dish from Qing dynasty China). Shop all the museums' small accessories here.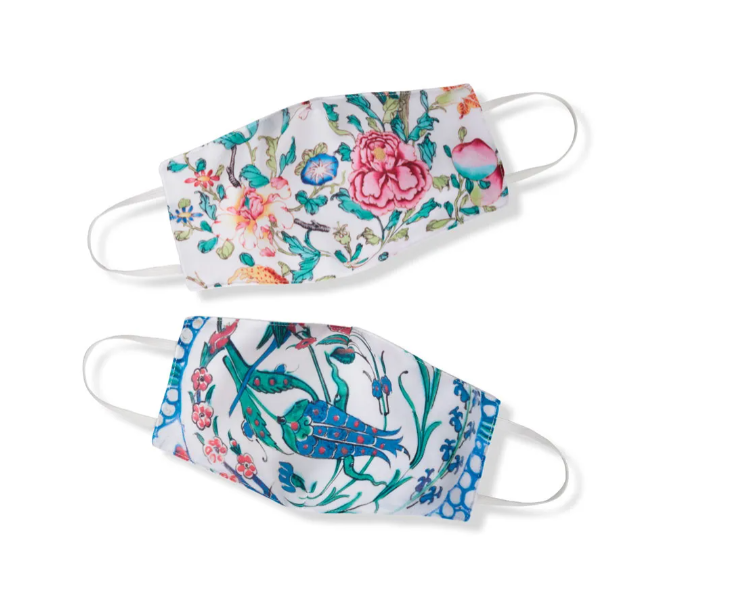 Get Some Space from the National Air and Space Museum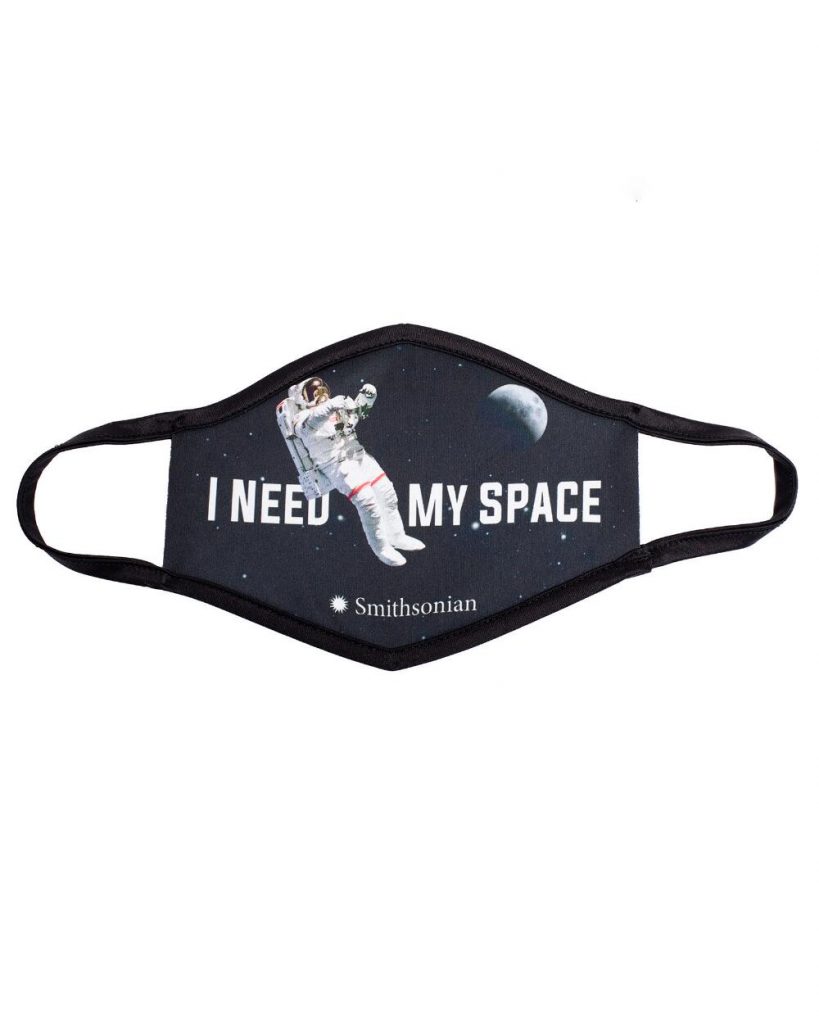 Okay, it's not an art museum, but the National Air and Space Museum has some really fun space-themed masks. Including the above design, which really helps drive home the social distancing message. Shop all the museum's masks and accessories here.
Pretty Much Any Design You'd Ever Want from the Smithsonian Institute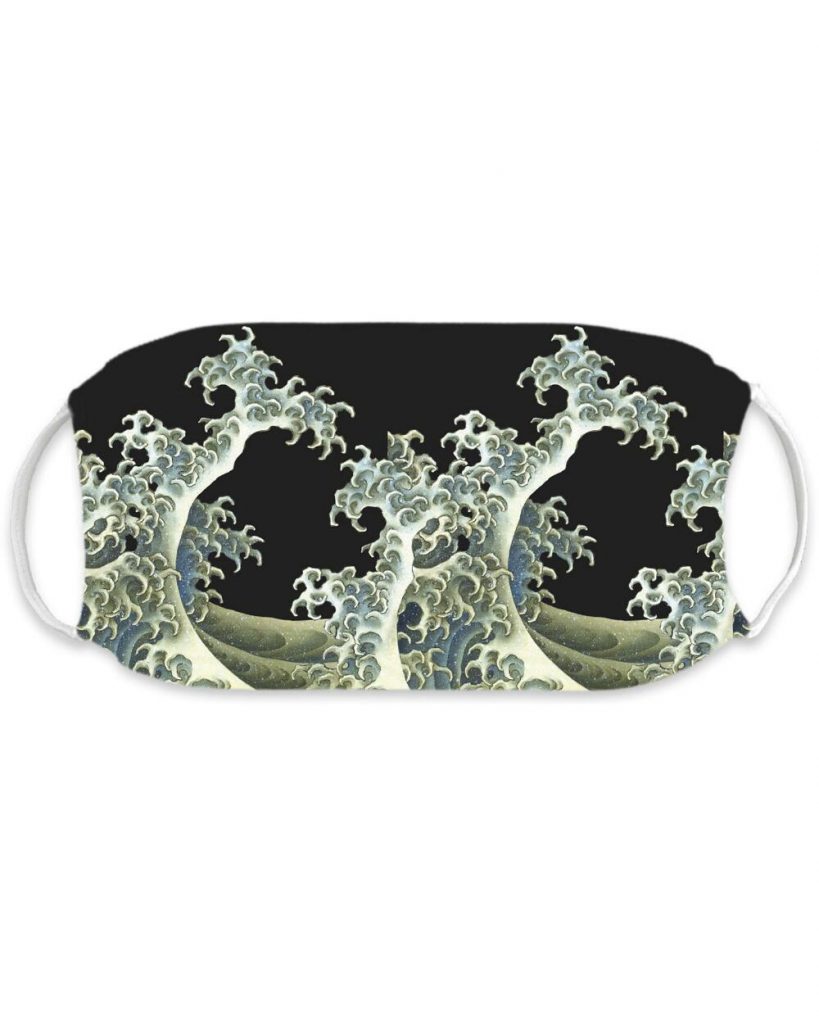 Want a mask with a prehistoric animal skeleton? How about a Rosie the Riveter theme? Giant pandas? Votes for Women? Quotes in support of the National Museum of African American History of Culture? A shark's mouth? One of Hokusai's waves? Various other artwork? As you might expect, a collection of museums will boast an awesome collection of masks. The Smithsonian's store has all of these designs, plus more (including all the designs in the above entry, too, as the National Air and Space Museum is part of the Smithsonian). Shop all their designs here!
---
No matter your taste in face mask designs, an art museum out there surely has something for you that will help you show your support. We here at the Art Docent Program wish you the best of holiday seasons!
What do we do here at the Art Docent Program? Find out more about us here!
Want more posts about museums and galleries and holiday hijinks? How about more on museum stores? Check out our past blog posts for more!
Follow us on Facebook for the latest updates and more fun articles!