Are we getting more medieval here on the Art Docent Program blog? You're not wrong–thanks to a summer class your author took on medieval manuscripts, she can't wait to share her new medieval art-historical knowledge with you. In our next two blog posts we'll be looking at one medieval manuscript in particular and a movie inspired by its legacy. We'll start off by introducing you to the Book of Kells–Ireland's most famous medieval manuscript–in all its stunning detail!
What is the Book of Kells?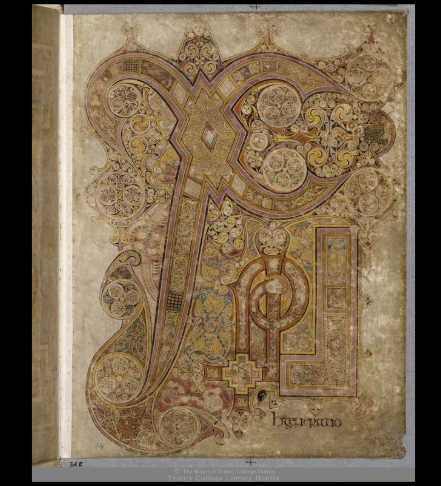 The Book of Kells is a medieval religious text containing the four Christian Gospel books (Matthew, Mark, Luke, and John). Though scholars argue about when it was written, most date it as created in the 9th century CE, or around 800. Where it was written is also contentious, but the majority opinion attributes the Book's origin as the isle of Iona off the Scottish western coast. (Others think it originated in Pictland in Scotland, or in the Northumbrian region in northern England.) Home to a large colony of monks, Iona was raided by Vikings in 806. This led many of these monks to relocate to a new monastery in Kells, about an hour outside of modern-day Dublin. As Trinity College's website points out, there's no way to know for sure if the Book was written in its entirety in Iona or Kells, or where certain parts were finished. It is currently housed at Dublin's Trinity College in Ireland.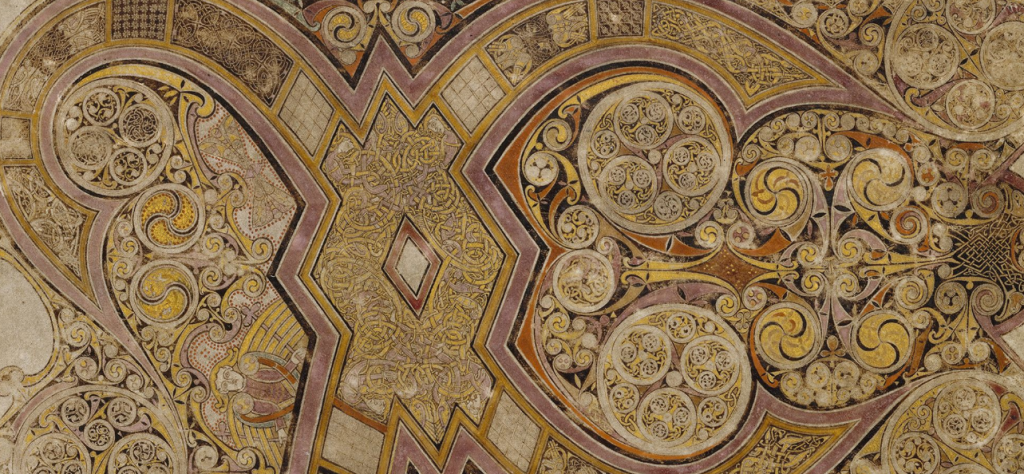 Why is the Book of Kells a big deal?
It's the most lavishly-decorated book of its age, for one. It boasts some of the finest and most detailed illustration of all the surviving manuscripts dating from the Insular period (meaning manuscripts hailing from Britain or Ireland produced around the years 600-800 CE). (The Insular period is what many consider to be the "beginning" of medieval manuscripts and the rebirth of a written tradition in western Europe.)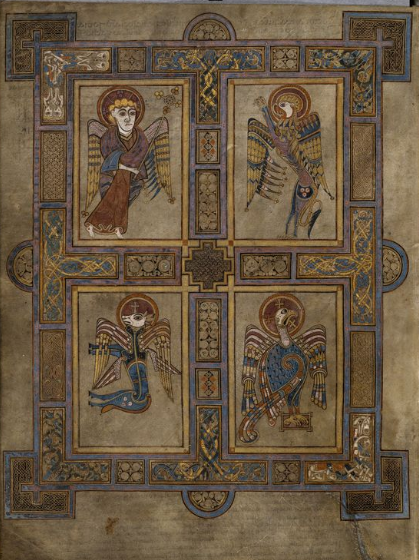 As it was a book of the Gospel texts, the Book of Kells features many depictions of the Gospel writers and their symbols. Though these depictions might seem strange or crude to modern viewers, the design might have been intentional–the monks might have believed that the figures were too holy to draw in another manner. In addition to featuring depictions of each of the Gospel writers, the Book of Kells also contains intricately-detailed pages of less-figural drawings. (Which are so detailed that they extinguish any doubts about the monks' craftsmanship.) These "carpet pages" like the Chi Ro page boast finely detailed designs of patterns, spirals, scrolls, and more. Animal figures spill out of linear designs and gambol through its pages alongside humans, making for a rich book reflecting its creators and time.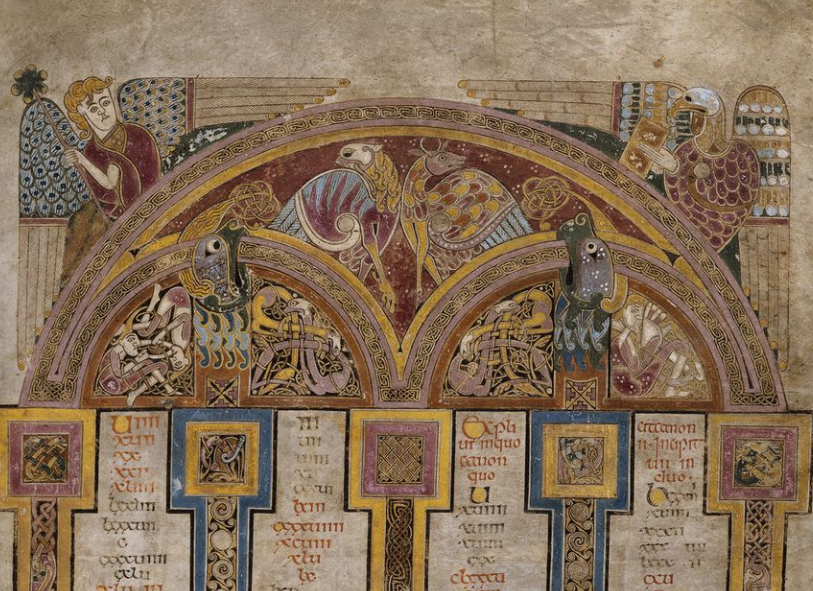 All this decoration was meant to honor God, as the Book of Kells was primarily a religious text. Its stunning illuminations reflect the worth the monks found in the words themselves, and surely inspired generations of monks and laypeople. The detail in which its illuminations are executed makes the Book of Kells the best-known example of an Insular manuscript, and one of Ireland's best-known treasures…
…Which is what inspired filmmakers at Flatiron Studios to create a family-friendly film inspired by the Book of Kells' creation. But there'll be more to come about The Secret of Kells next week! For now, head on over to Trinity College Dublin's digital collections to look at a digitized copy of the Book of Kells. Taken with high-resolution photography, it will give you an idea of what the Book's awe-inducing illuminations look like in person, still bright after a thousand years…and will introduce you to some of the art you'll see next week when we talk about The Secret of Kells!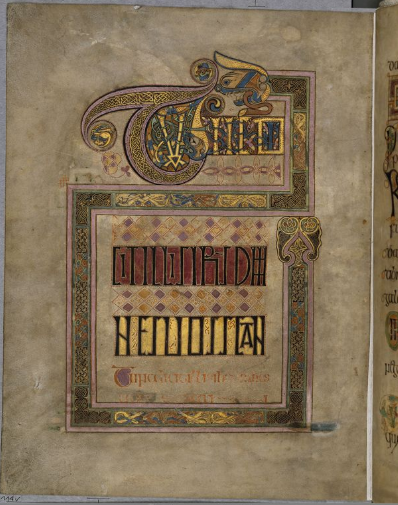 ---
Read more about the Book of Kells at Trinity College Dublin!
What do we do here at the Art Docent Program? Discover more about us here!
Want more in-depth art historical posts? Explore the rest of our blog!
Don't forget to keep up with us on Facebook for Program news and art-historical posts!