Yes, you did read that headline right.
As we here at the Art Docent Program know by now, damaged and attacked works of art tend to always grab our attention (see for reference another big headline from just last month when a teenager smashed multiple works at the Denver Art Museum). However, the biggest new art story of the 2019 so far has an even more spectacular twist involving an art specialist and his cat.
According to The Telegraph, Hyperallergic, and Artsy, Dr Bendor Grosvenor, a British art specialist who has appeared in five seasons of the popular British TV show Fake or Fortune, had bought a portrait by 17th-century British artist John Michael Wright for around £5,000. Though the painting was in excellent shape when he purchased it, a change in the weather caused it to warp. As an art restorer as well as specialist, Grosvenor "covered the front of the painting with facing paper and brushed on a warm gelatin-and-water solution to preserve it before it could be sent to London to be relined," according to The Telegraph.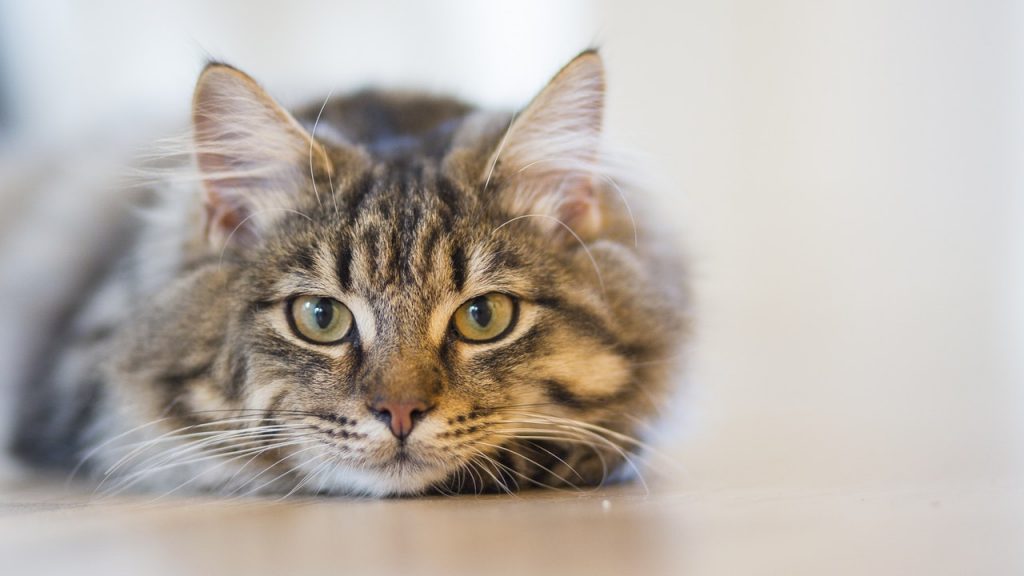 Any pet owner knows that a few seconds is all it takes for your good boy or girl to, suddenly and sometimes without provocation, wreak havoc. And in Dr. Grosvenor's case, that's exactly what ensued.
As Grosvenor told The Telegraph, "…as I stood back to admire my handiwork, up jumped our cat, landing forcefully in the centre of the painting with a crunch. Disaster." Yup: Grosvenor's cat, Padme, landed smack-dab in the middle of the painting, creating a large hole in and raking their claws down the figure's midsection. Just as painful is the estimated cost of repair, which is almost equal to the relatively low price he spent on acquiring the work. Ouch.
Since the damage is done, all that's left to do now is to speculate about Padme's motivation. According to what Grosvenor told The Telegraph, it's a simple explanation: Padme is "not a fan of John Michael Wright, and regrets nothing."
Me-wow…quite the cat-astrophe, indeed.
---
Read more about the saga of Dr. Grosvenor, Padme, and John Michael Wright at The Telegraph, Hyperallergic, or Artsy, and check out our post on some of the other most famous attacks on works of art here.
What do we do here at the Art Docent Program? Discover more about us and our curriculum here!
Want more fun articles and art history news? Check out our blog archives for more!
Don't forget to follow us on Facebook for updates and art historical posts!