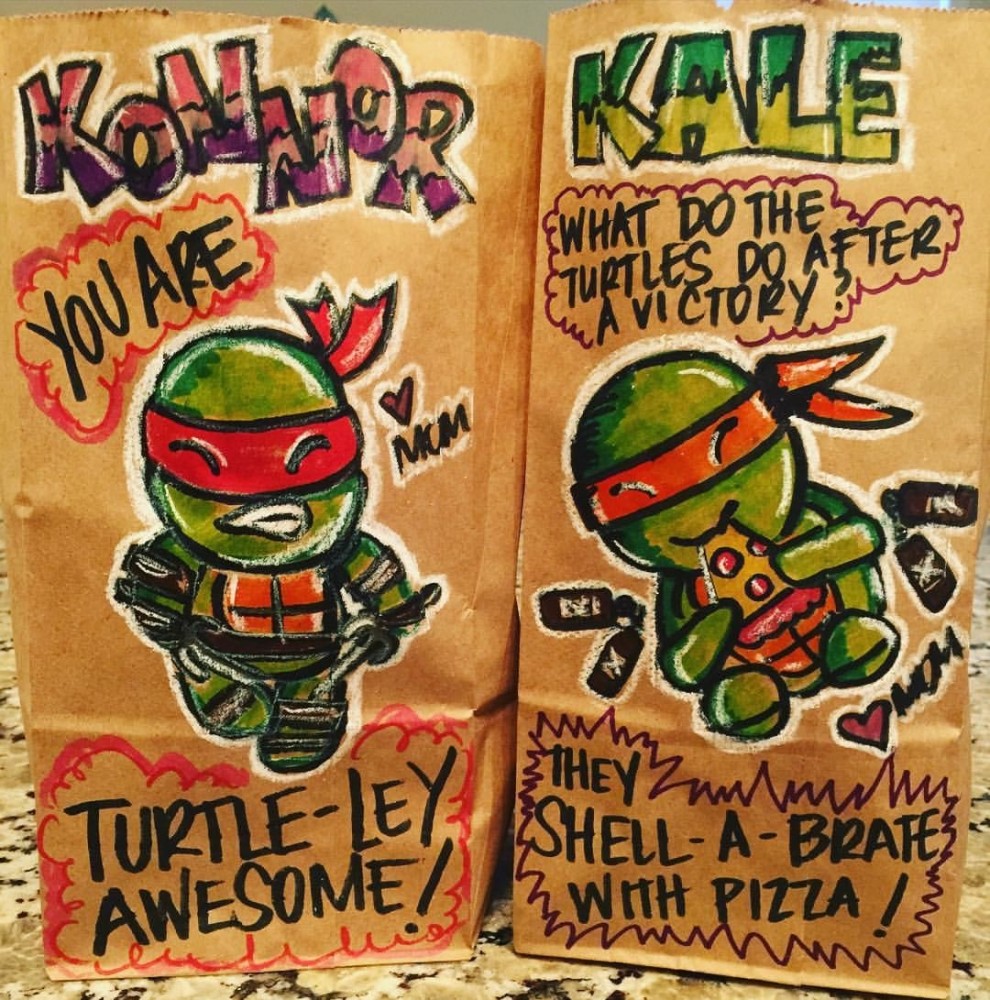 Jokes (and art) have started to go hand in hand for Jenn Aguilar. A mom from Calgary, Canada, Aguilar creates hilariously punny art on her kids' lunch bags. Her unique and giggle-inducing creations have gained way more attention than that of just her sons, as both Buzzfeed and Mashable have reported on her now-viral brown bag art.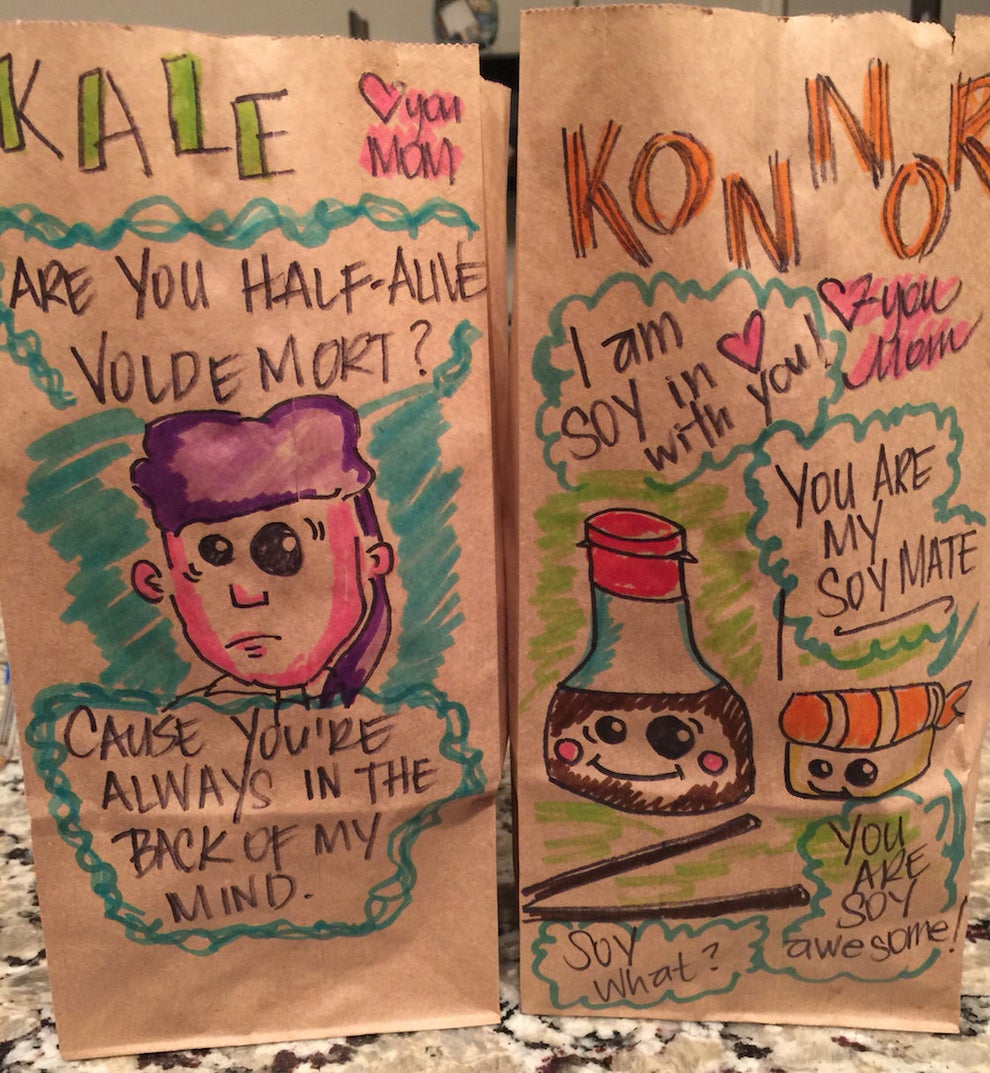 According to Buzzfeed, Aguilar said that she used to write notes for her sons (Kale, 14, and Konnor, 12), but they would either get lost or the boys wouldn't read them. Aguilar, a former graphic designer and avid mixed-medium artist, came up with the perfect alternative. Starting in September, she began illustrating puns on her sons' brown bag lunches as a way to be intentional with her kids.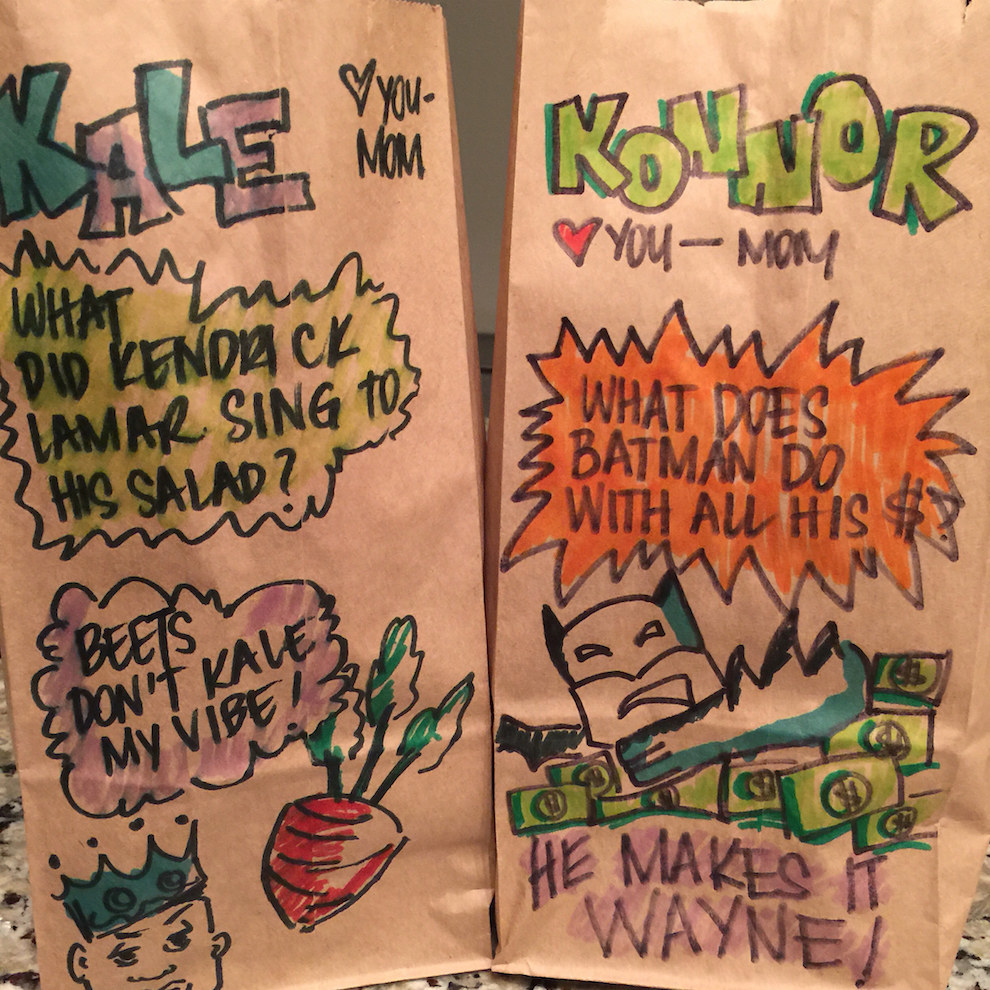 At first, the boys were a little embarrassed, Aguilar told Buzzfeed. But after she stopped the drawings for awhile, they began to ask her where the drawings were. Aguilar then resumed creating her punny brown bag art. She told Buzzfeed that she's convinced her kids secretly love it, even if they pretend not to think it's cool.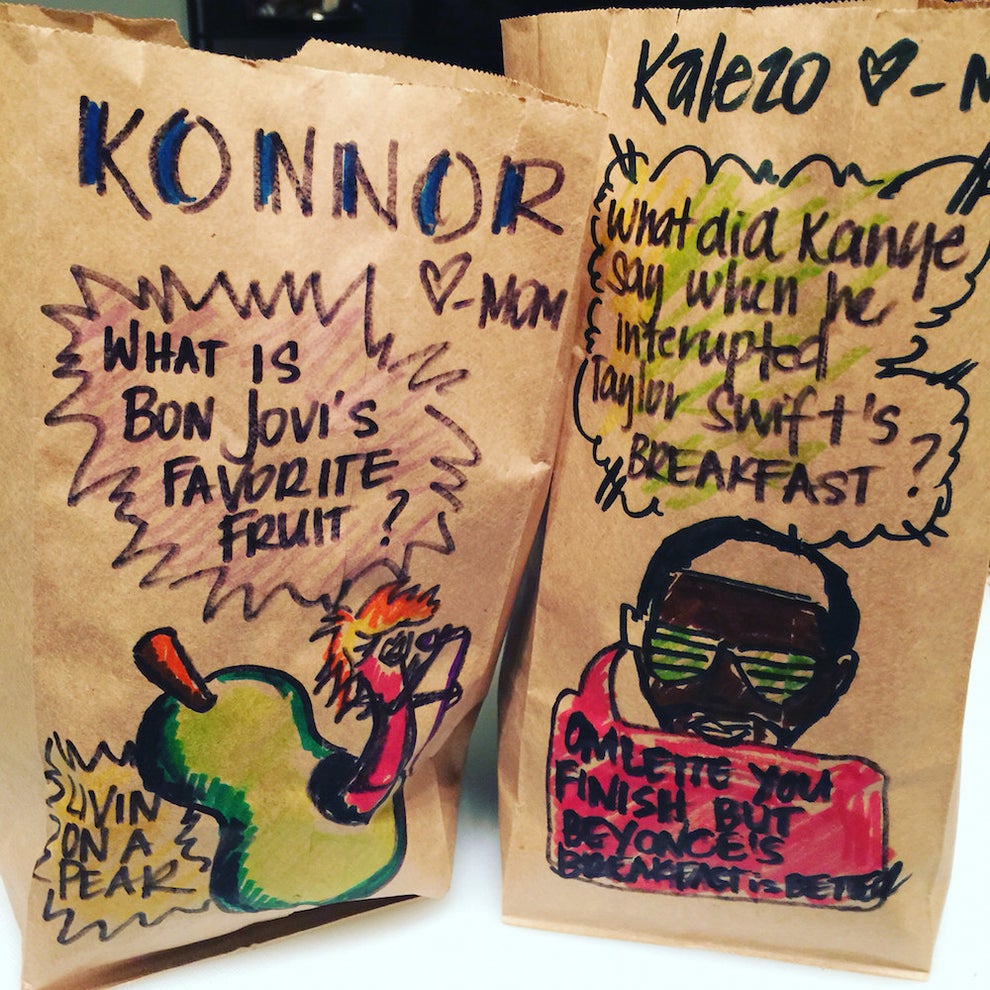 Aguilar says she either comes up with the puns or will Google some for inspiration. Some of her most-used themes include hip-hop, which the boys love, and superheroes. But Aguilar hasn't been afraid to branch out. Some of her best (and funniest) creations include puns on the Teenage Mutant Ninja Turtles characters, the Star Wars franchise, Finding Dory, and puns on her sons' names. Each creation tends to take about 20-30 minutes the night before.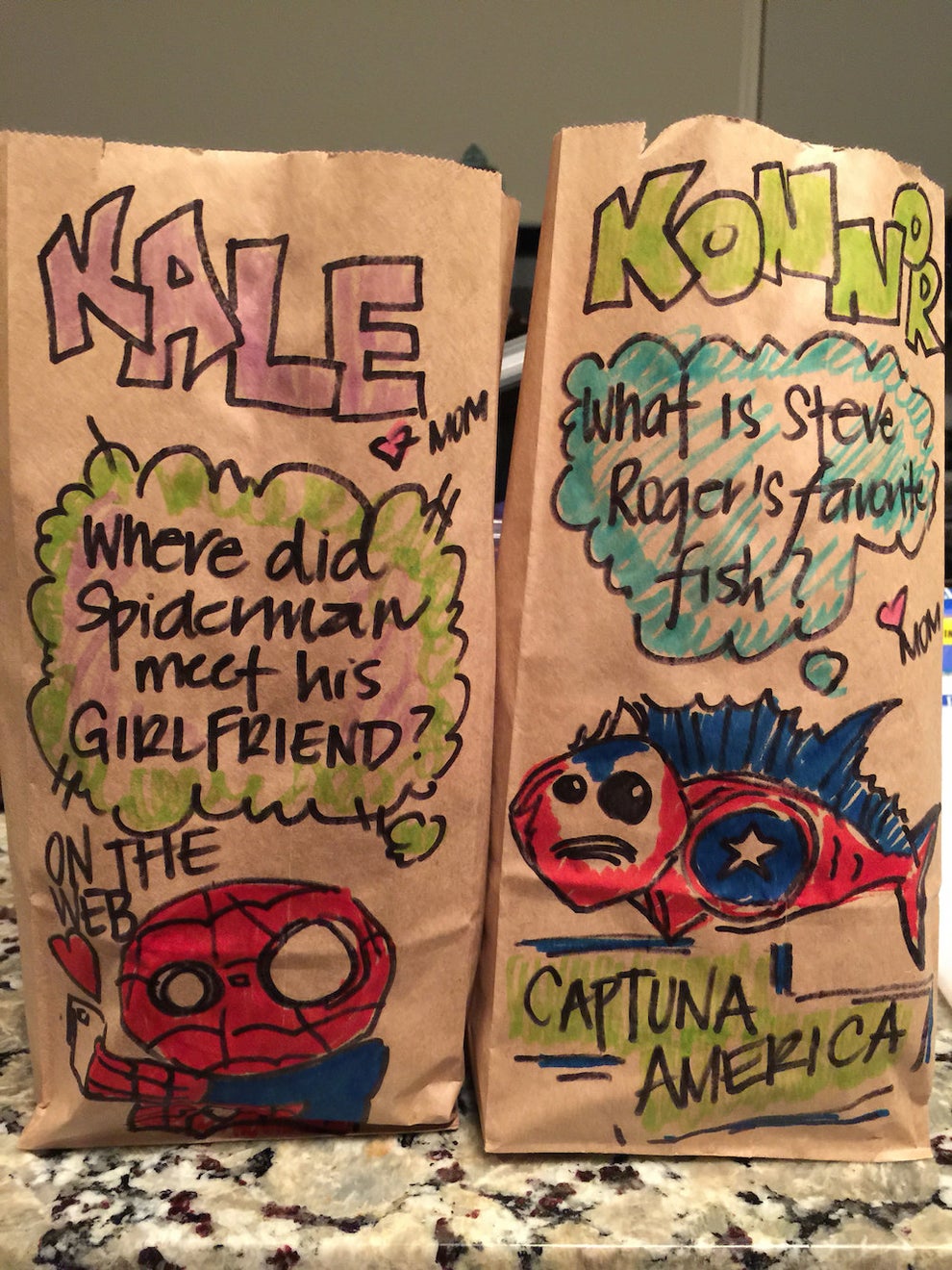 Aguilar tells Buzzfeed that the brown bag creations are a way for her to bond with her kids and be impactful, as well as being part of her "love language." The puns have done more than that–in addition to being interviewed for both Buzzfeed and Mashable, the brown bag puns have garnered Aguilar hundreds of followers on her Instagram (@lunchbagadventures), where she documents the majority of her creations.
Much like Sarah Gonzalez's artistic lunches, Aguilar has found a way to both use her creativity to bond with her kids–if not make them groan-laugh with her puns.
Check out Jenn Aguilar's Instagram for more art-spiration as well as plethora of puns.
Art + lunch = winning formula? Check out our posts on artistic lunches and restaurants with artmosphere for more fun!
Want more information on what we do at the Art Docent Program? Look here for more information on what we're about as well as news!