Earlier this year, Art Docent Program Co-Director Amy took a yoga class held in the ballroom at the Crocker Art Museum in Sacramento. That got us thinking about what other classes and special events museums hold that might not be on everyone's radar. After looking around, we've found some of the coolest classes and special events held at museums around the country: check them out for information on attending, or for inspiration on what you'd like to see at your local museum!
Tune in for story time or join a book club
Whether you're a kid or an adult, museums nationwide provide ways to connect your love of art and reading. For adults, inland southern California's Riverside Art Museum's ARTful Book Club offers attendees the chance to join in a lively discussion about an art-related book in their historic art museum. The ARTful Book Club lets readers and art lovers connect and bond over shared interests and introduces them to a new book every month. For younger readers, the Crocker offers a childrens' story time during Wee Wednesdays, and the Norton Simon Museum in Pasadena offers Stories in the Afternoon, a story time for kids and families that takes place every few weeks.
Get physical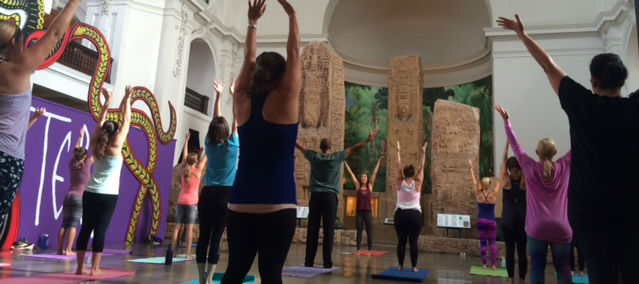 The Crocker in Sacramento isn't the only museum to offer yoga classes from time to time. Yoga classes in a museum setting allow visitors to be present and connect with the space and works, in addition to connecting with other art lovers. Museums that currently offer yoga on a regular basis include the San Diego Museum of Man (every second and fourth Saturday), the Philadelphia Museum of Art (Wednesday nights), and many more. Check your local museum's calendar or ask a museum worker to see if they offer any yoga classes: these kinds of classes are trending, so you might be able to help get one started if you just ask!
Make your own neon sign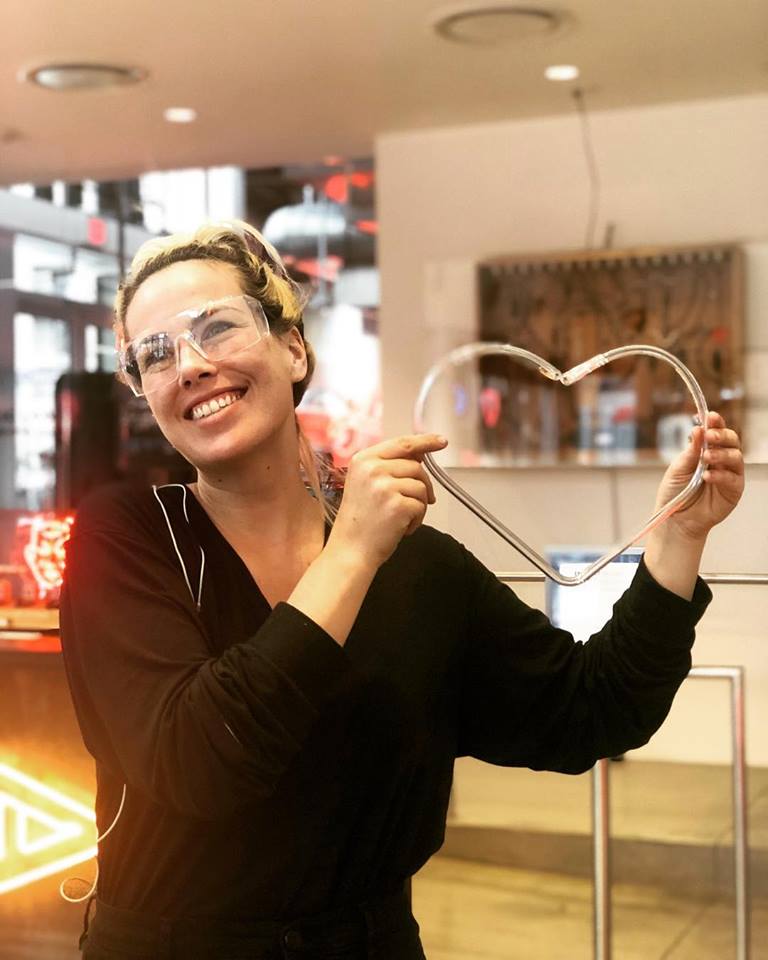 This one is pretty specific, but it's cool nonetheless. Glendale's Museum of Neon Art offers classes that let visitors learn the basics of working with neon. Ranging from one-day sessions to classes that span several weeks, these classes are perfect for anyone who's looking to expand their creativity in a one-of-a-kind way.
Get artsy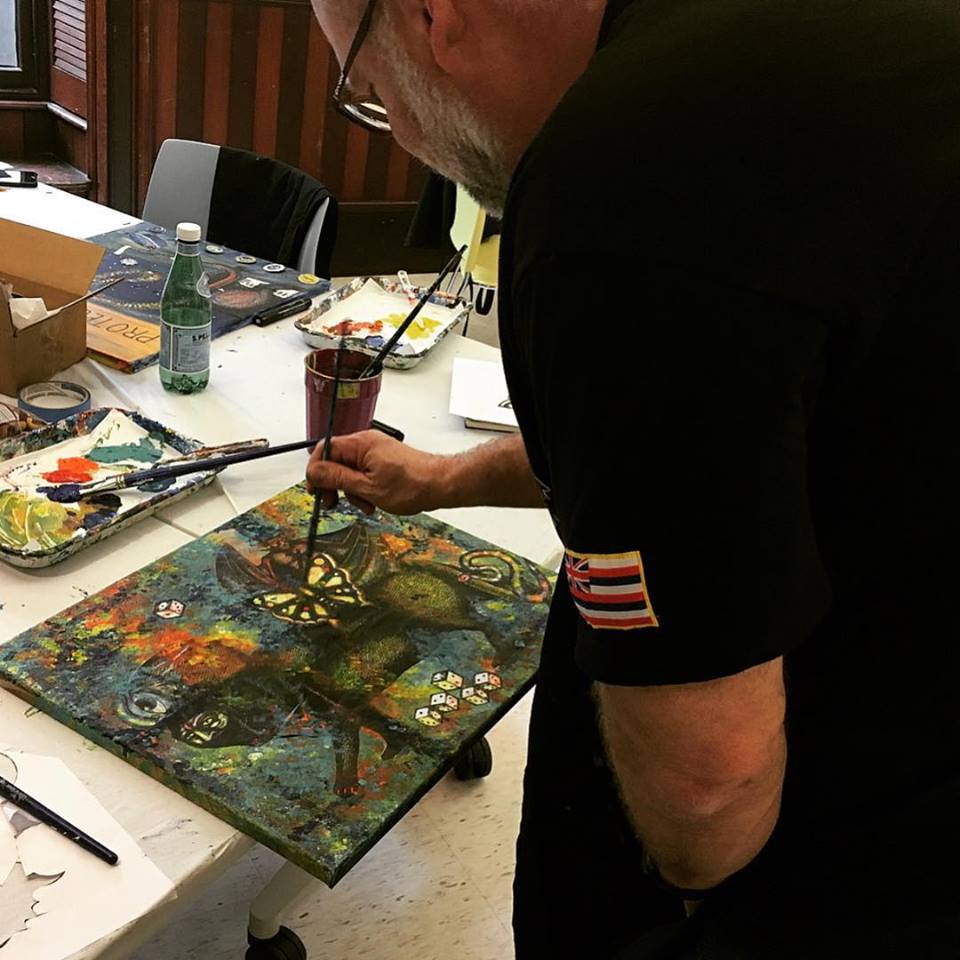 Museums like the Crocker and the de Young offer a variety of art classes, both for families and for adults. At the de Young in San Francisco, kids can dabble in art-making with art professionals in the Art After School program. The Crocker, as you know if you're a follower of this blog, offers a range of art classes and events for all ages. The ones that caught our eye? Aside from the yoga class earlier this year, we're interested in the (currently full) Botanical Illustration class offered in May, the ongoing Artful Meditation series, and the Sumi-e Brush Painting class in June. If you're in the area and not currently keeping up with the Crocker, we encourage you to do so: you never know when they're going to add an event you'll want to check out!
A Bonus Note for NorCal Teachers: As far as special events at the Crocker go, if you're in the greater Sacramento area, you might want to look into attending the museum's Teacher Appreciation Day later this month!
No matter where you're at, your local museum always has unique experiences to offer: just check their website or drop by in person to discover more!
---
What do we do here at the Art Docent Program? Discover more about us and our curriculum here!
Want more fun museum articles? Check out our blog archives for more!
Don't forget to follow us on Facebook for updates and more posts!