Tired of scrolling past endless selfies in your Instagram feed? Annoyed by the amount of your friends who are "addicted to the gym lol" and feel the need to share how much more fit they are than you? Sick of pictures of artisan hipster toast and salad clogging up your feed? Fear not–there are plenty of art world Instagram accounts you can follow to jazz up your feed!
Buzzfeed's Gabriel Sanchez has compiled a list of 23 Instagram accounts from around the art world that "every art lover should follow," available here. While his list is pretty comprehensive, it's also pretty New York-based. Which makes sense, as it's a fact that New York is the center of the art world today. But if you're not going to the Big Apple anytime soon, that many pictures of the wonderful art over there might depress you a little bit. So I've compiled a short list of some more Insta-art accounts you might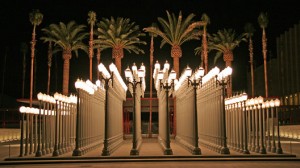 consider following, including several centered right here on the west coast, a little closer to where we're centered.
LACMA-Los Angeles County Museum of Art's Instagram is definitely worth a follow if you're anywhere near the Southern California
area.
Hammer Museum– One of LA's lesser-known art museums, the Hammer has over 30,000 Instagram followers, 29,000 are probably hipsters.
Blum and Poe- With locations in LA, New York, and Tokyo, Blum and Poe is one of the best-known galleries in the art world. Their new Insta account showcases the variety of art displayed at each of their locations.
San Diego Museum of Art– If you're anywhere near SD, the San Diego Museum of Art's Instagram is pretty happenin'. Bonus: the SDMA celebrates 100 years in Balboa Park this year!
Palm Springs Modernism Week– Palm Springs' major celebration of modern architecture takes place one week each year, which is generally when they're pretty active on Instagram. Still, worth checking in on if you're in love with Palm Springs as I am.
De Young Museum– San Fran's best-known art museum boasts an Instagram following of over 18,000, and for a good reason–their Instagram is pretty rockin'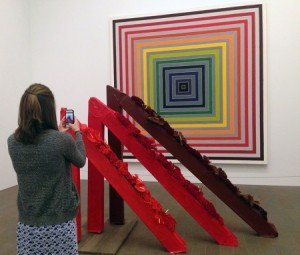 Seattle Art Museum– Seattle Art Museum's account chronicles the day-today events of all its branches–the Seattle Art Museum, Asian Art Museum, and the Olympic Sculpture Park.
Portland Museum of Art–The PMA is definitely worth following if you're in and around Portland. Their Instagram is for all people, not just hipsters.
Not strictly west coast or American but still worth a look:
Sotheby's- The famous auction house for modern and contemporary art is definitely worth following, if only to despair at all the art up for sale that you could never afford.
V&A- London's Victoria and Albert Museum has some of the most thought-provoking exhibitions around, even if they're not necessarily art in the strictest sense of the word. Definitely worth a look, if not a follow.
La Biennale di Venezia- The contemporary art world's major global show doesn't have the world's best Instagram per se, but it's worth looking at to keep up with what's what, since chances are you're probably not going anytime soon. Tip: check out lesser-known Biennales as well. I've heard Liverpool's is generally really awesome.
Hopefully this list has proved enlightening enough to inspire you to spice up your Instagram feed. And since many museums are taking advantage of the social media craze, don't forget to check for your local art museum's presence on social media as well!