In our last blog post, we mentioned Palm Springs Art Museum's participation in Pacific Standard Time: LA/LA. After taking a look at the museum's website, we figured we'd get started in exploring as many of the LA/LA exhibits as we can…starting with Palm Springs. Luckily for us, the museum proved a great place to ease in to LA/LA, and has many more collections to explore as well.
Kinesthesia: Latin American Kinetic Art, 1954-1969, the LA/LA-related exhibit featured at the Palm Springs Art Museum, opened last month and will run until January 2018. A must-see for those interested in LA/LA, it's also a great place to get to know more about kinetic art, and will capture the interest of even the most uninterested viewers.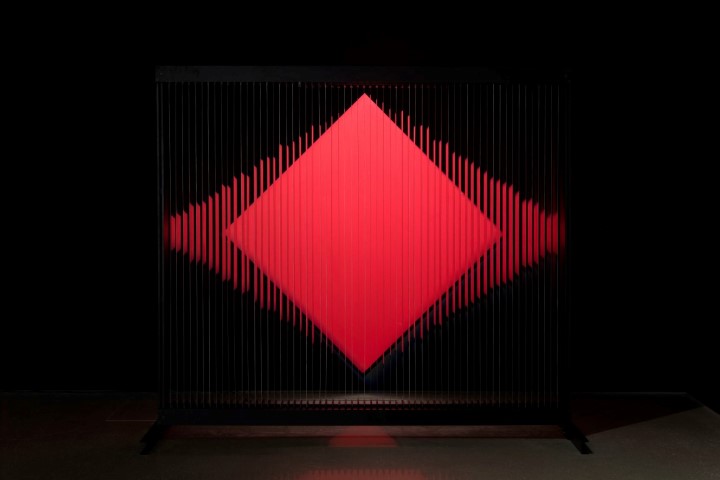 Kinetic art depends on motion for its effects, and gained major popularity in the mid-20th century. Kinesthesia is the first in-depth exploration of the movement in Latin America. The Latin American artists featured in the exhibit were pioneers in their field, and helped the movement to unfold in Europe. The exhibit (which warns viewers with aversions to bright, flashing lights to take caution upon entering), opens with Julio Le Parc's Cloison à lames réfléchissantes, which seems to move and shift as visitors enter the exhibition, hinting at the mind-warping, fluid nature of the works within.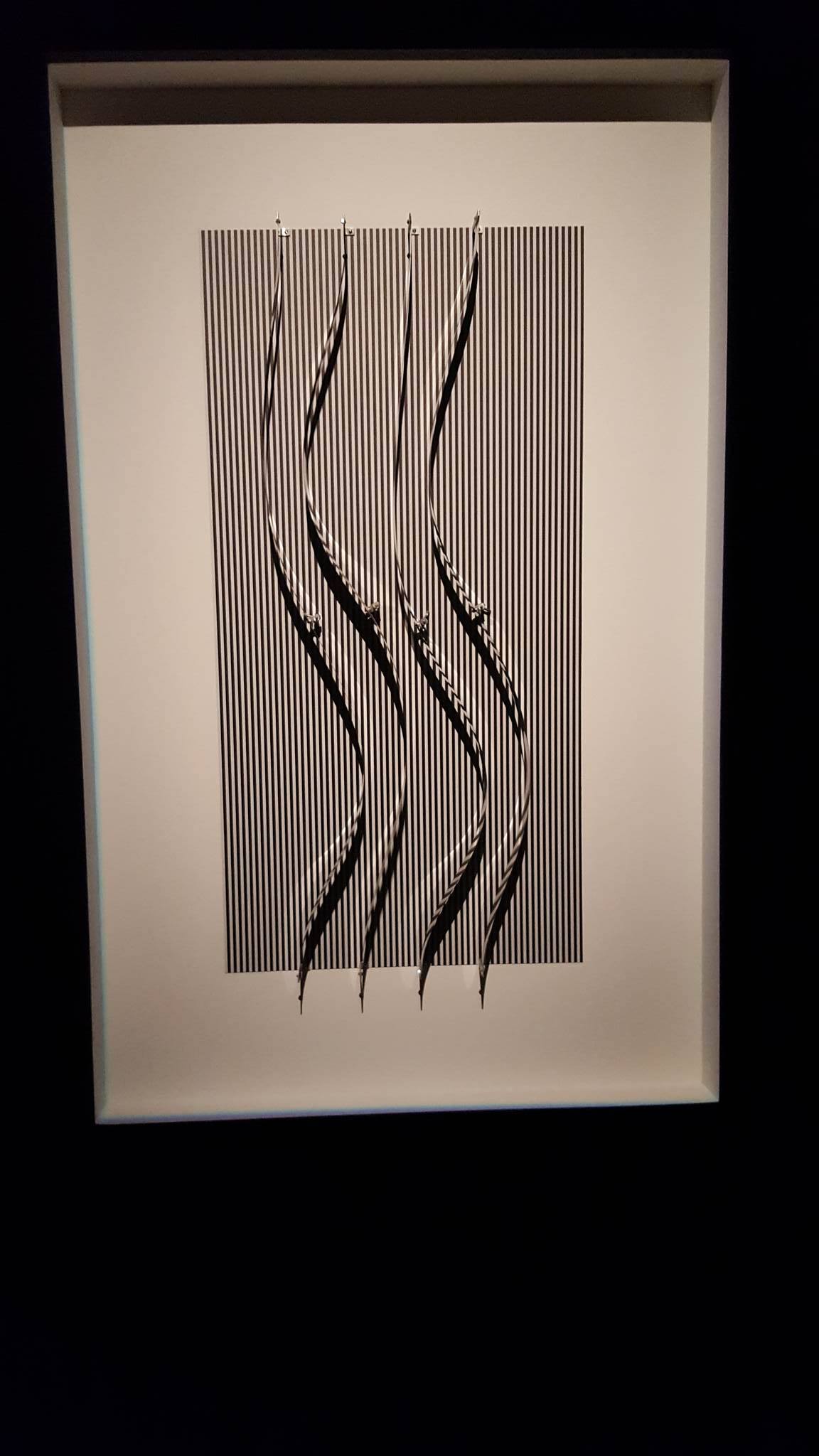 Many of the works featured in Kinesthesia are must-sees. Gyula Kosice's suspended worlds of his 1946–1972 work La ciudad hidroespacial (The Hydrospatial City), Gregorio Vardánega's colorful, slowly flashing Polychromie electronique I, and the optical illusions of Le Parc's Formes en contorsion sur trame are all delightfully mind-bending.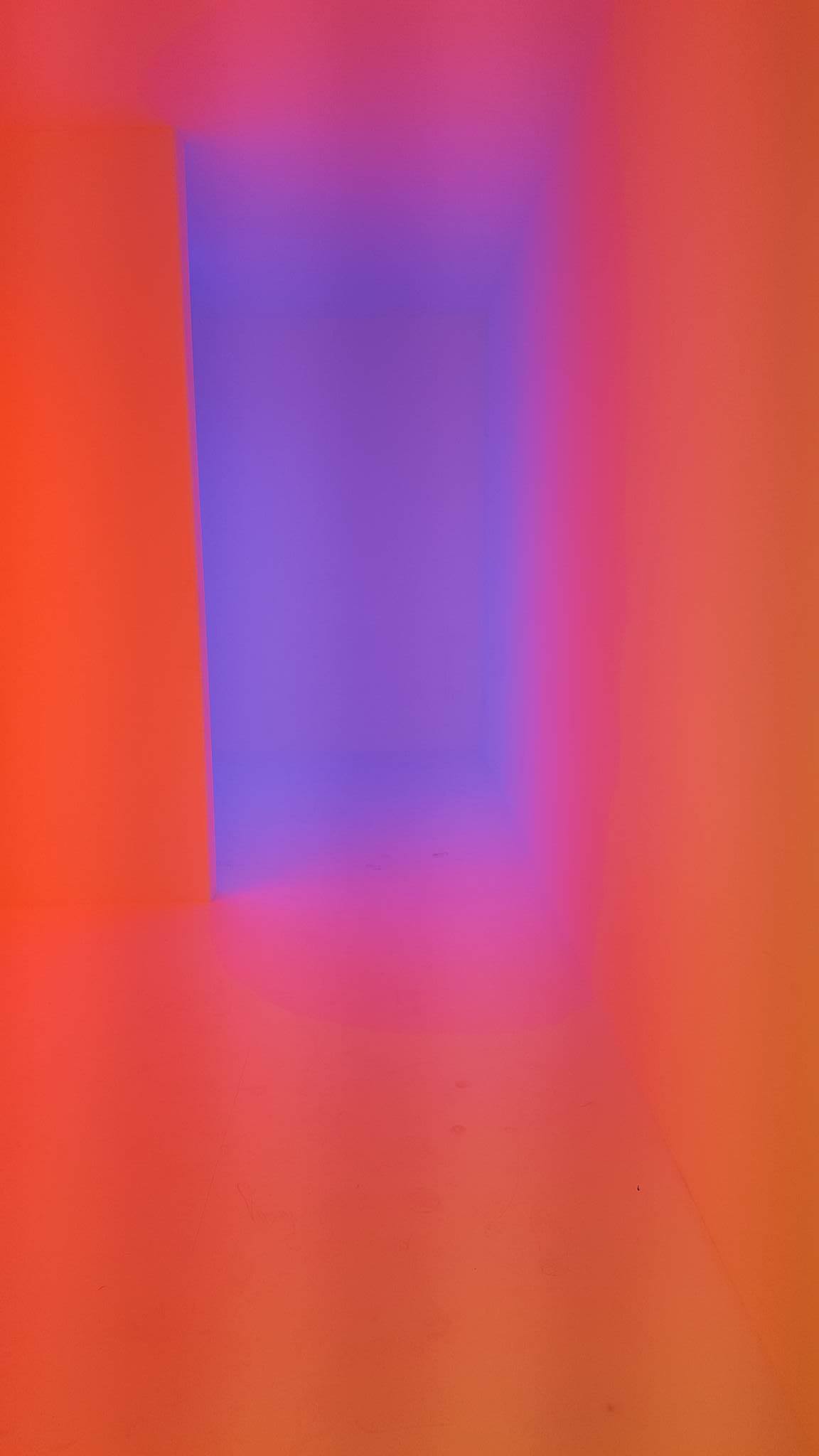 Visitors especially must not leave without stepping into Carlos Cruz-Diez's site-specific masterpiece Chromosaturation, which Cruz-Diez has adapted to fit the architecture of the Palm Springs Art Museum. The simple white walls and intense light create a world entirely built of color, so intense that it seems like fog upon entry. After donning plastic shoe covers (in order to keep the floors white enough to reflect the colors of the intense light), visitors can explore the power of color in one of its most intense forms.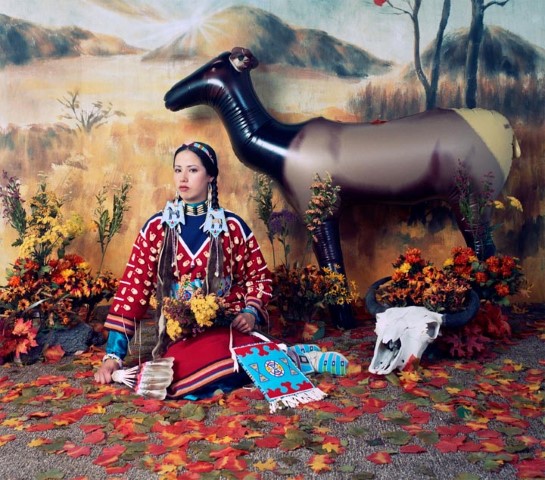 In addition to the works in Kinesthesia, there's a lot more to see at the Palm Springs Art Museum. Indigenous works from local native American tribes coexist next to contemporary works by Native American artists (several prints from Wendy Red Star's cheeky Four Seasons series, part of the Western Stories exhibit, are a definite must-see). Precolumbian Mexican and Latin American art and modern sculptures coexist across the floor from each other, and, as expected, there's a fair amount of modern works to be seen. Contemporary works ranging from textile art (Faig Ahmed's Osho melting rug is definitely worth seeing) to sculpture, painting, and more coexist and speak to each other on the museum's top floor. (Melvin Martinez's Shanghai and Antony Gormley's Mother's Pride, for example, somehow work strangely well together.) With such a wide collection, there's almost certainly something for everyone.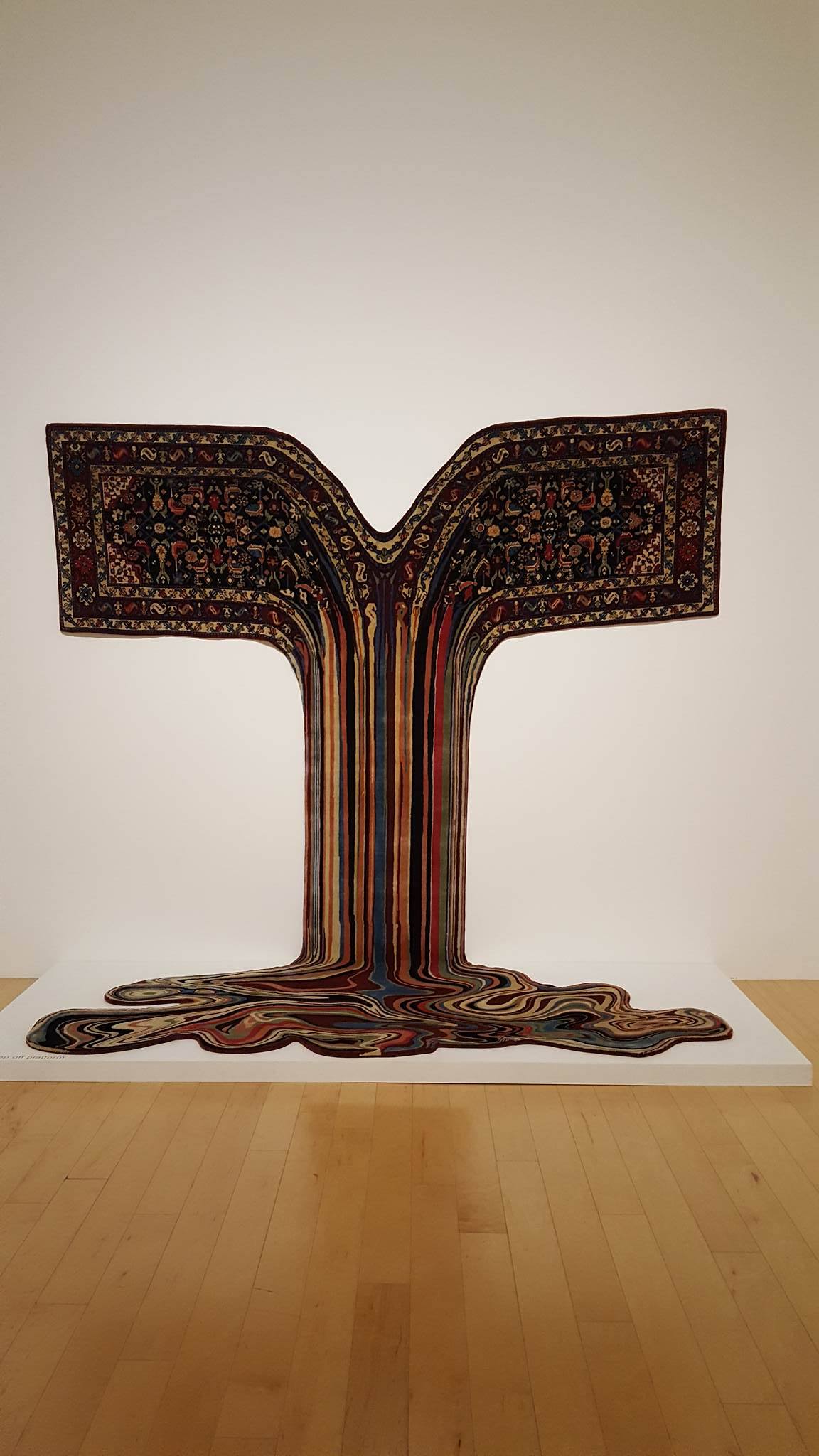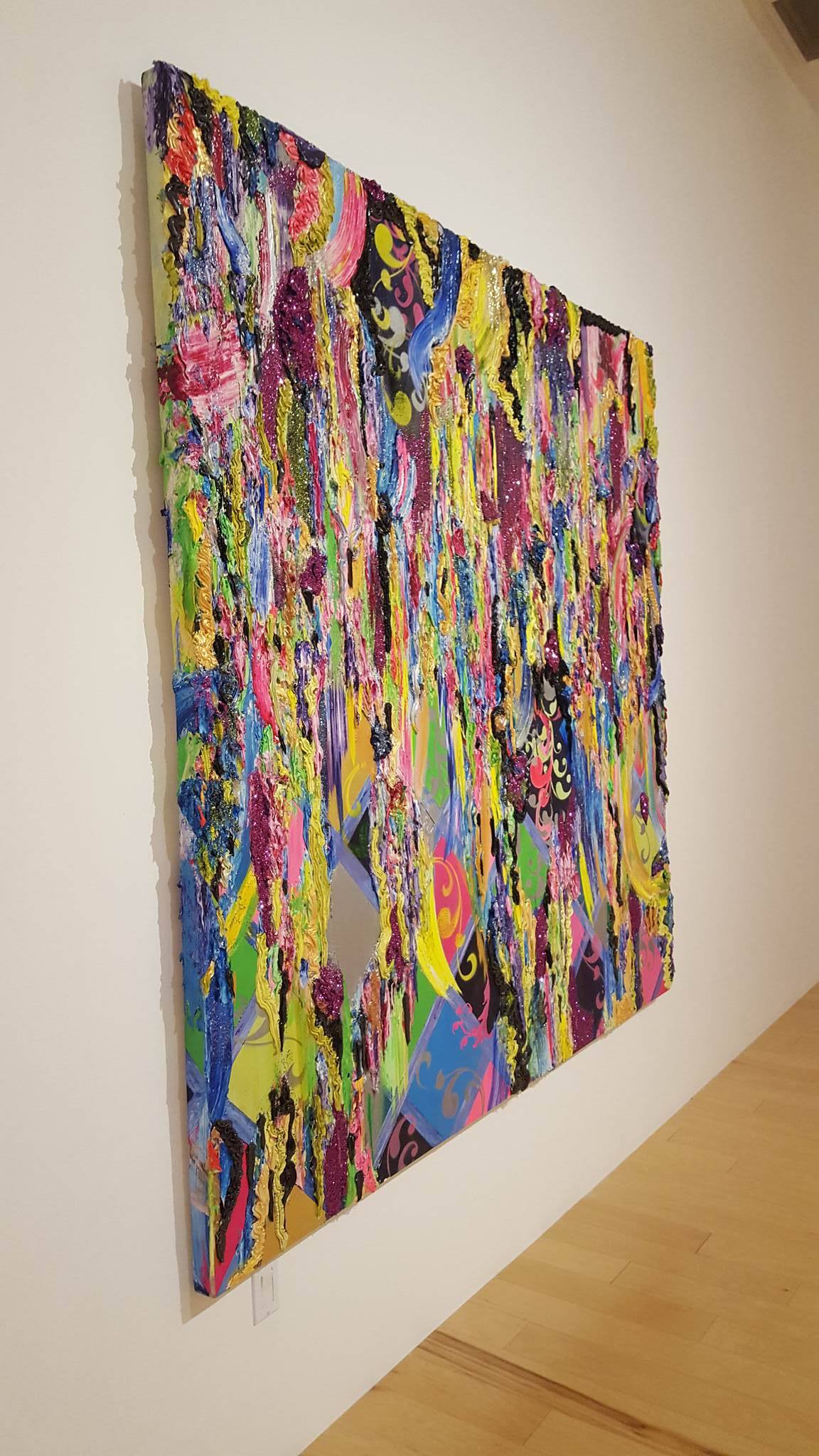 You won't want to miss Kinesthesia if you're in the area. And luckily, kinetic art generally appeals to a wide variety of viewers: kids will be intrigued by how it moves, and adults who "aren't into art" will find the moving works more engaging than stationery pieces. So, if you're around, get a "move on" (yes, we just made that pun) and check out all there is to see at the Palm Springs Art Museum!
---
Check out more on Kinesthesia and the Palm Springs Art Museum at their website!
What do we do here at the Art Docent Program? Discover more about us and our programs here! And don't forget to like us on Facebook to keep up with us!
Want more on LA/LA and more cool art exhibits? Check out our past blog posts for more!