Has your little one dreamed of hopping along an enchanted forest floor, or shrinking down to the size of a fairy or forest creature? If so, you're in luck: the Crocker Art Museum in Sacramento's latest Art Spot is made just for them!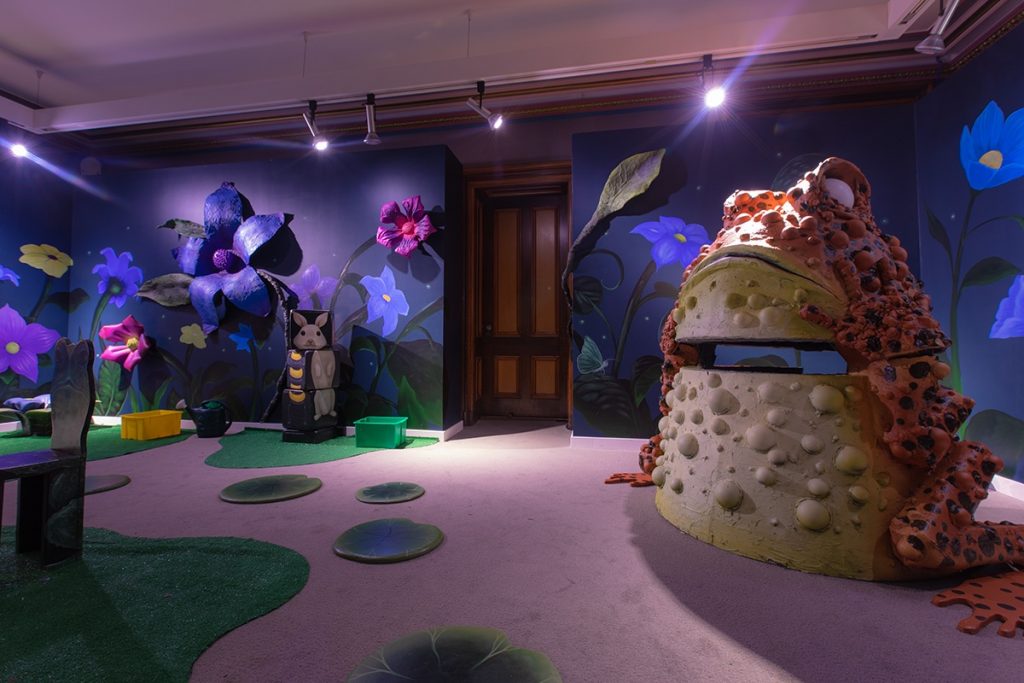 Toadtopia, created by Molly Devlin and S.V. Williams, is a surreal world for all ages to explore. Upon entering the space, visitors can "hop along lily pads, discover enchanted creatures hidden in a peculiar world," and, in general, "see life through the eyes of a toad." Perfect for young explorers who love all things warty and those who like imagining themselves in an enchanted forest, Toadtopia is a place where kids can let their imaginations run wild with the oversized snails and flowers decorating the walls and the giant lily pads beneath their feet.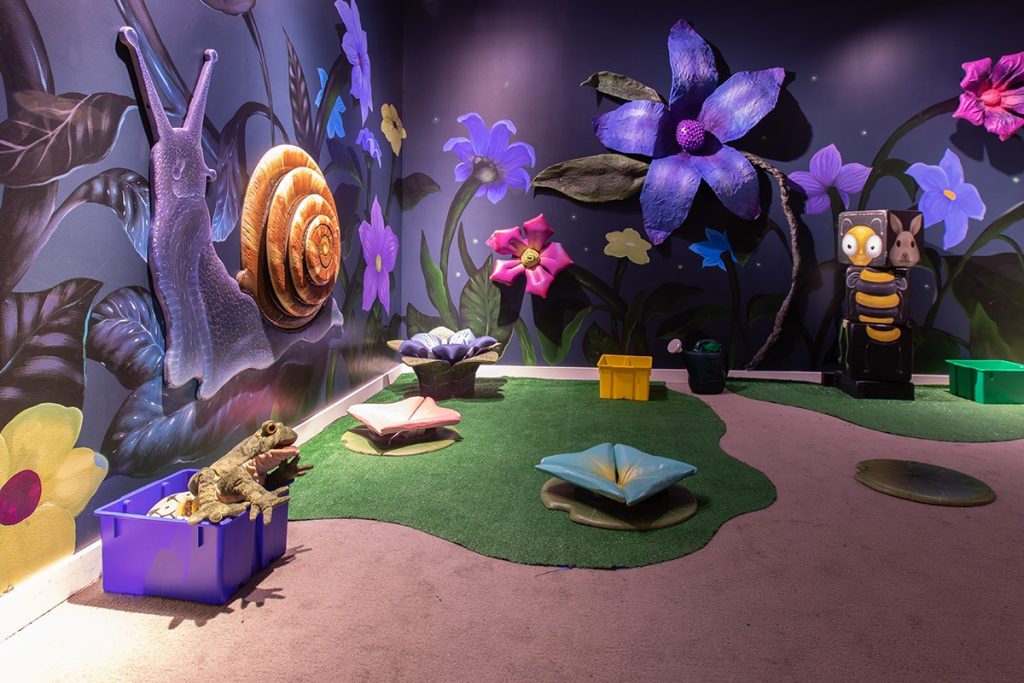 As you know if you've been following the blog, we're big fans of the Crocker's Art Spots, art experiences in the museum created by artists typically for kids five and under and their accompanying grown-ups. We love the way each Art Spot welcomes younger kids into the museum while encouraging them to play and use their imaginations. Ever since their introduction about two years ago, we've been avidly following each new installation.
And Devlin and Williams' whimsical Toadtopia, open to all ages, is no exception. The two artists have been painting together for over five years, with local works at the Truitt Bark Park, the Wide Open Walls festival, and at Sacramento's Art Street, according to the Crocker's website. It's no surprise then that the duo, described as "already in the head of a child," would come up with something as magical as Toadtopia.
So if you're looking for a whimsical world for your little ones to explore and play pretend in, stop by Toadtopia at the Crocker. It's open until August 25th, so you have all summer to visit this magical Art Spot!
---
Find out more information and get tickets for Toadtopia at the Crocker's website.
Connect with Molly Devlin via website and Facebook, and S.V. Williams via Instagram.
What do we do here at the Art Docent Program? Discover more about us and our curriculum here!
Want more on cool museum happenings? Check out our blog archives for more!