As many of you already know, as it's officially March, Youth Art Month, (YAM) is upon us! We're always particularly excited when March rolls around, but we have a feeling that this year's celebrations are going to be extra exciting.
For those of us who aren't super familiar with how Youth Art Month came around, here's a bit of history. According to the Council for Art Education, the Art & Creative Materials Institute began Children's Art Month in 1961 in order to encourage children to participate in the arts and to emphasize their value. The celebration expanded and was renamed Children's Art Month in 1969, and in 1984 the Art & Creative Materials Institute created The Council for Art Education, a nonprofit that oversees both Youth Art Month and advocates for art education at a national level. Ever since, Youth Art Month has been marked by students and communities creating art and showcasing and sharing their work.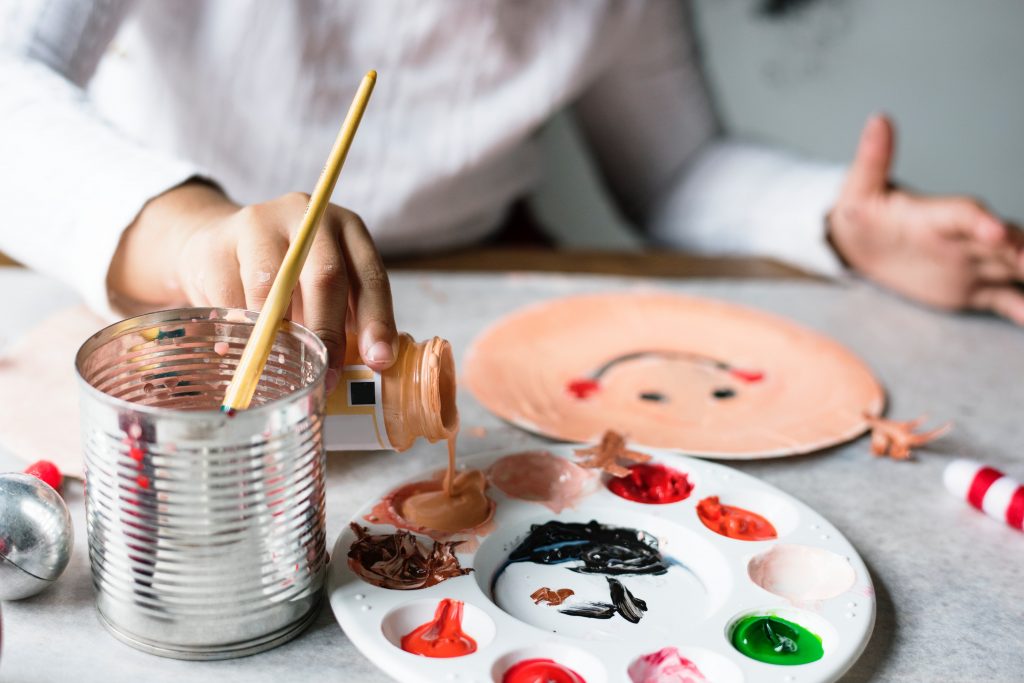 This year (2018-2019), the YAM theme is "Your Art, Your Story." So, what can Docents and arts lovers in general do to celebrate YAM in their schools and communities? The Council For Art Education has tons of good ideas. Here are a few of our favorites, both from the Council for Art Education, from our Directors, and from around our community:
Host an art show displaying student artwork. You can hold it as a separate event or in an open-house-type setup. You could even get fancy and bring in refreshments! Speaking from personal experience, being able to show other students and/or family members their artwork can be one of the most memorable experiences your students have.
Create a digital artwork gallery or scrapbook of student art and display on screens throughout the month or during an art show or open house.
Break out the chalk and have students create chalk art on the sidewalk, playground, and beyond.
Get fancy and professionally matte, mount, and/or frame student artwork to hang in your school, or ask around to see if any local coffeehouses, galleries, or even government or district offices would be willing to showcase the students' artwork for the month of March.
Use the universal appeal of food to craft treats for students that resemble a theme from the gallery visits or an artist's style. They'll be sure to remember this one!
You can find many more ideas on how to make your month this Youth Art Month at our earlier blog post on YAM, too! How are you celebrating Youth Art Month? Share what your class or school is doing in the comments below: we'd love some fresh inspiration from all of you on what you're doing with your students or in your community to share the power of art this month!
---
Find out more at the Council for Art Education, California Art Education Association, and the National Art Education Association.
Here at the Art Docent Program, we believe in treating every day like we're participating in Youth Art Month. Discover more about us and our curriculum here!
Want more fun art articles? Check out our blog archives for more!
Don't forget to follow us on Facebook for updates and more posts!